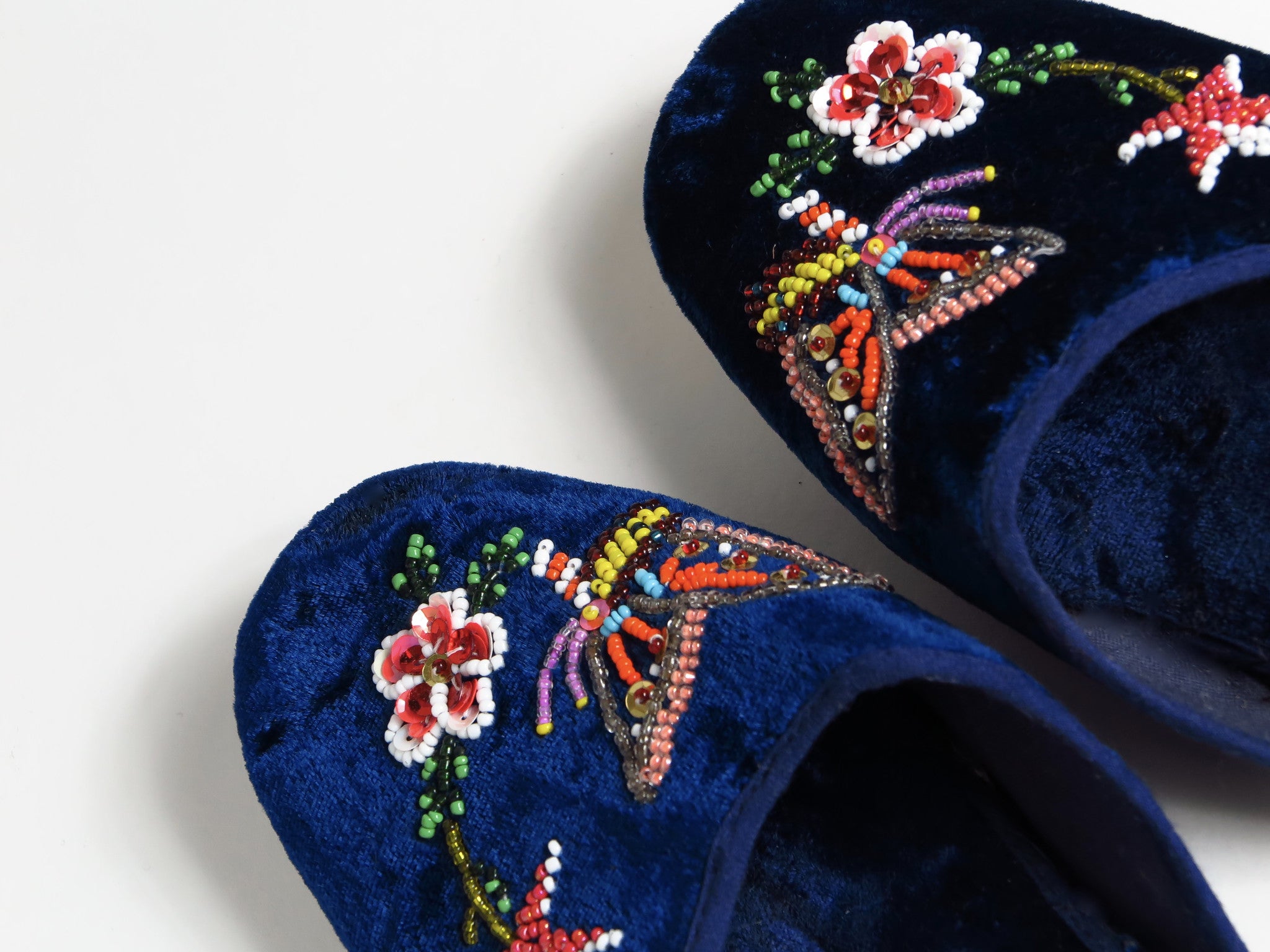 Ensemble Scenario
Y Asian Slippers
Help to enhance your inner Gucci obsession with these authentic asian inspired slippers.
Outfitted in crushed navy blue velvet and featured embroidered sequins. The slip on style makes for elevated chic with your longer length skirts and "pj" style pants. 
These are brand new, have never been worn outside! 

Labeled a size 9. 
A true size 8 can also wear.