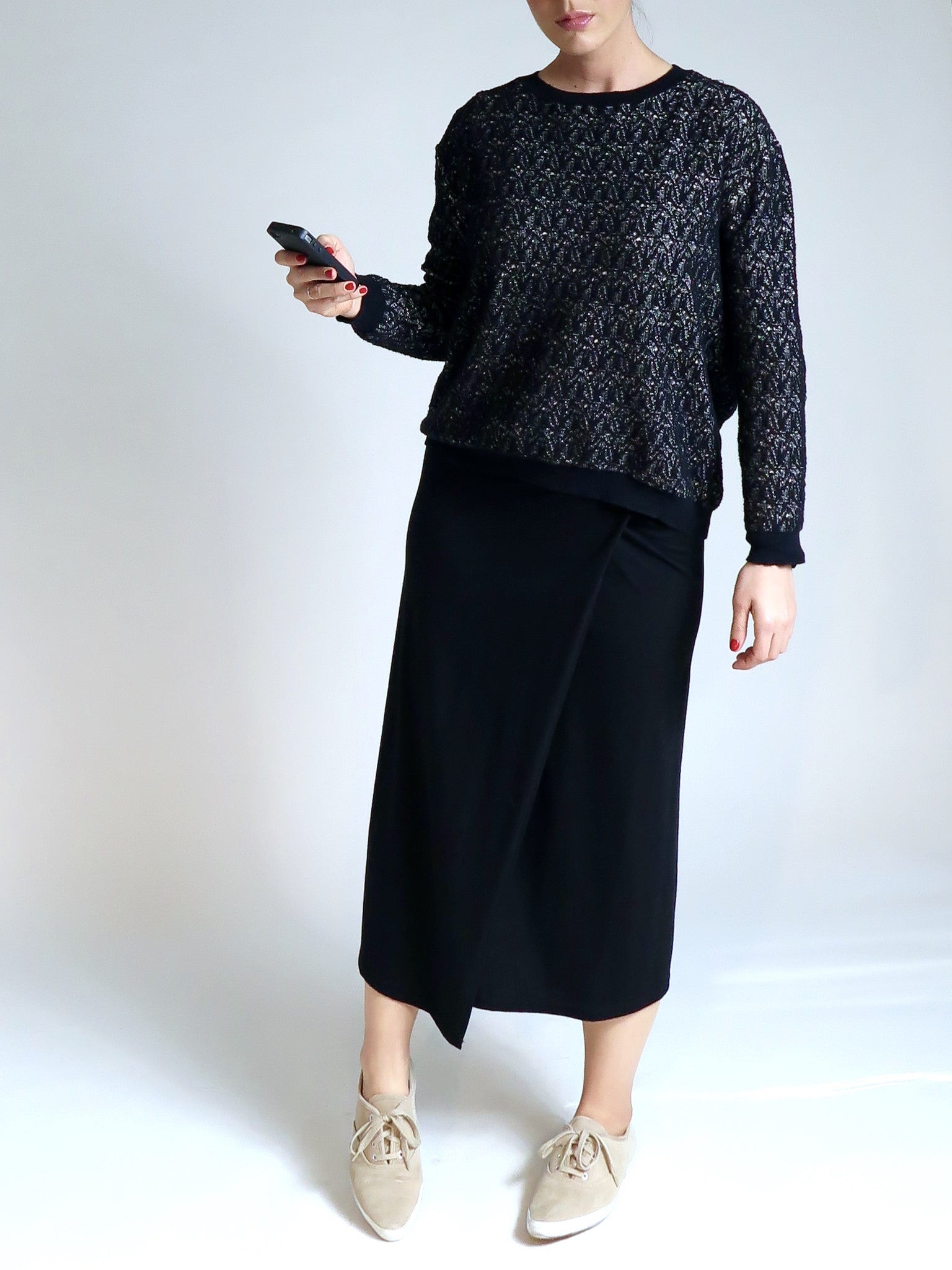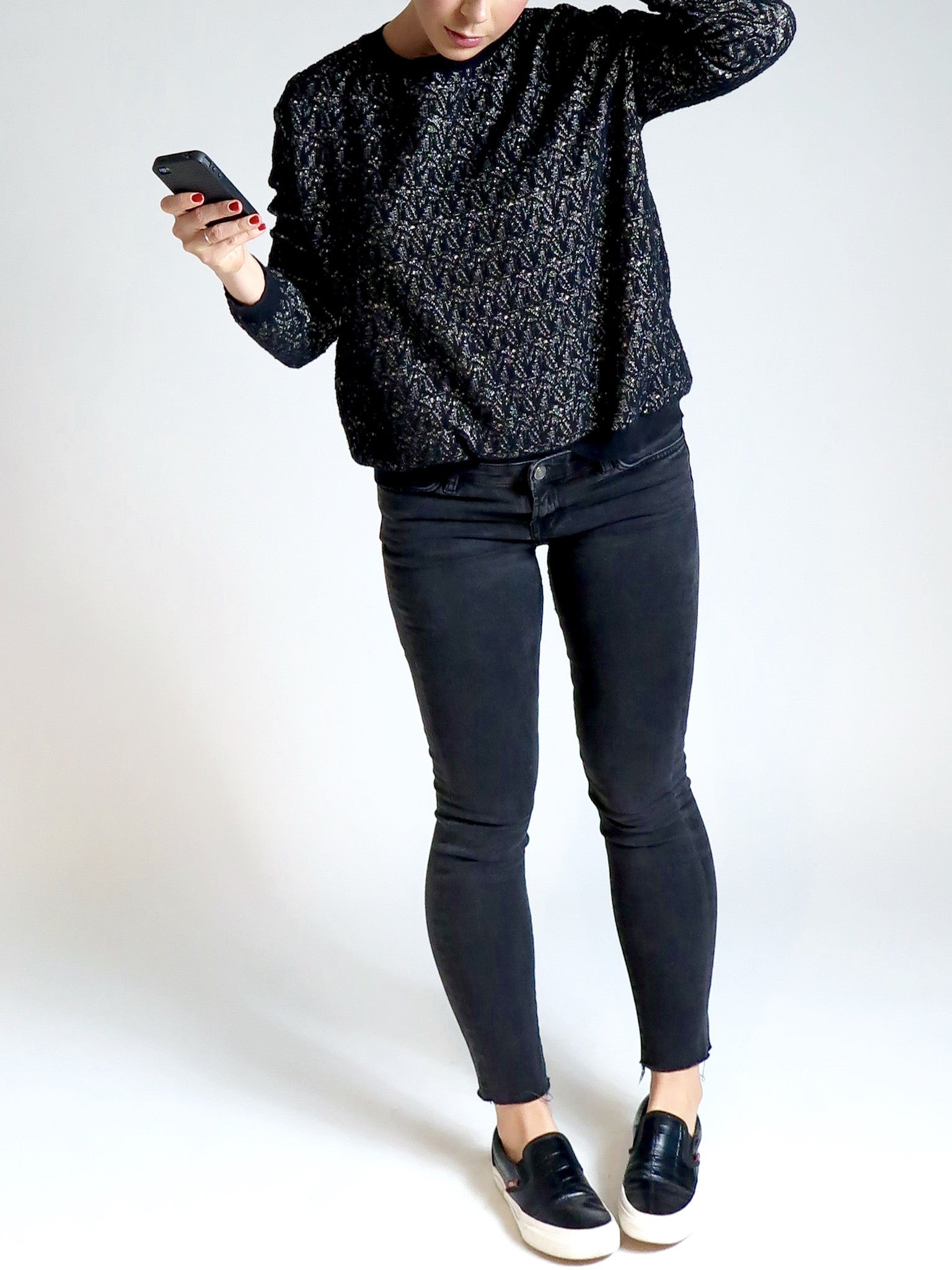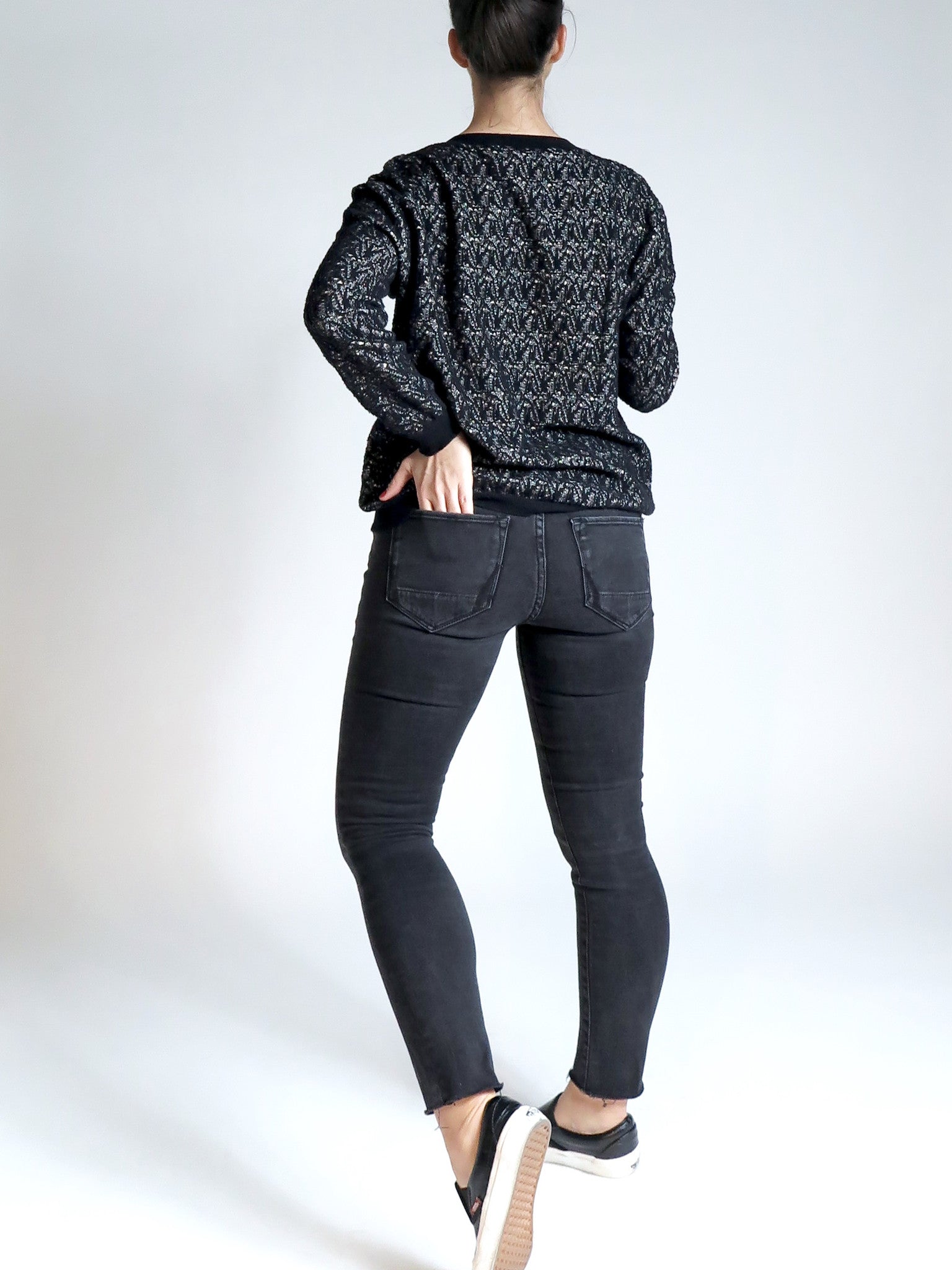 Ensemble Scenario
Cookies n' Creme Top
Tops that play double duty are favorites in our wardrobes, take this black and creme stunner that is comfy, cozy and soft like your favorites sweatshirt, but easily dresses up due to the intricate detailing of the knit creating a luxe texture that screams, "Money Baby!"
This is a simple cut, allowing the knitting to take center stage, and we happen to love the subtle detail of a solid black finishings on the neck, sleeves and hemline. 
This top features a shorter front and longer back, perfect for achieving the perfect jean "tuck" or to conceal anything you don't want to show off! 
Label Size Med
Model is 5/5' and a true size 8