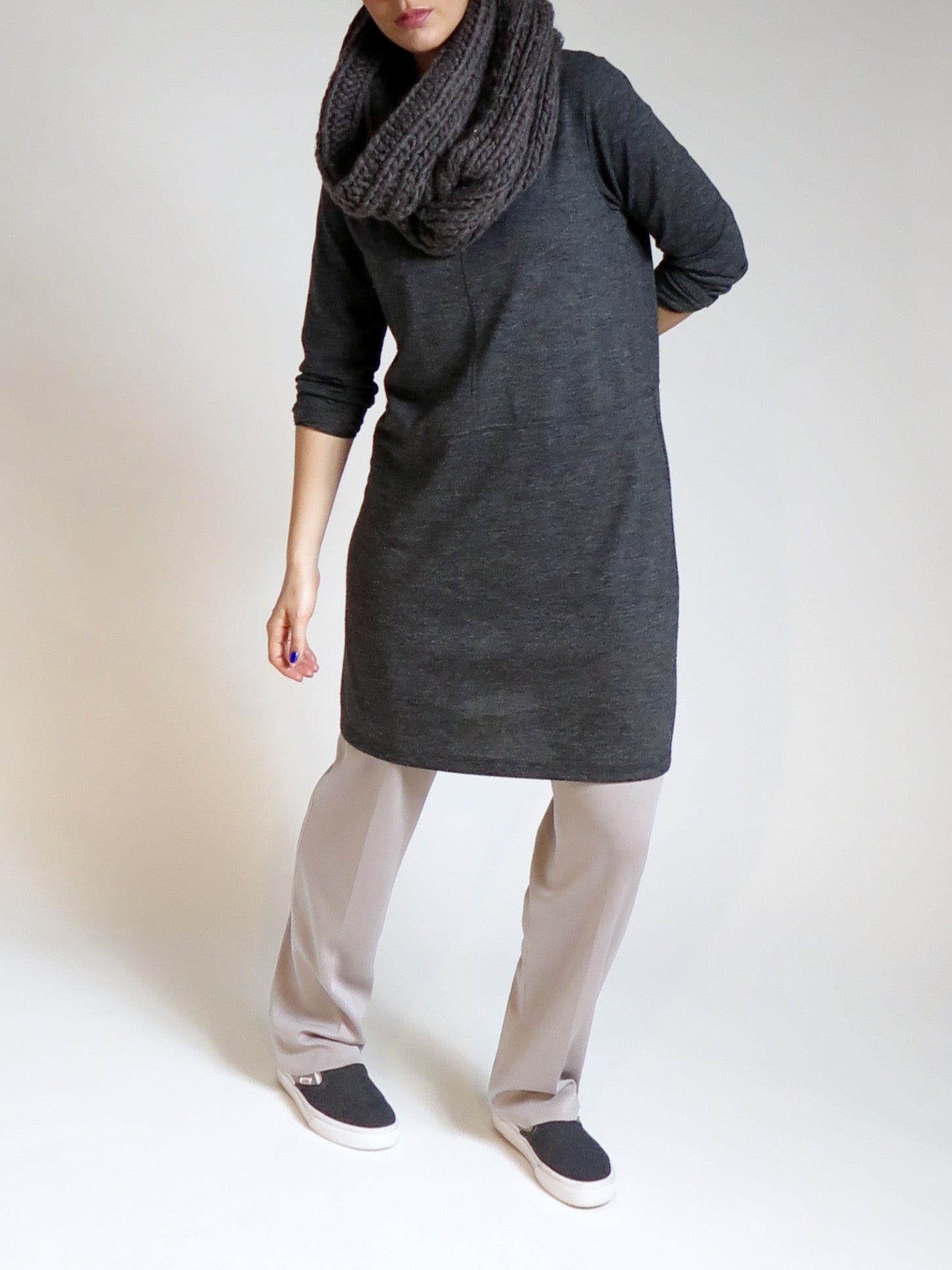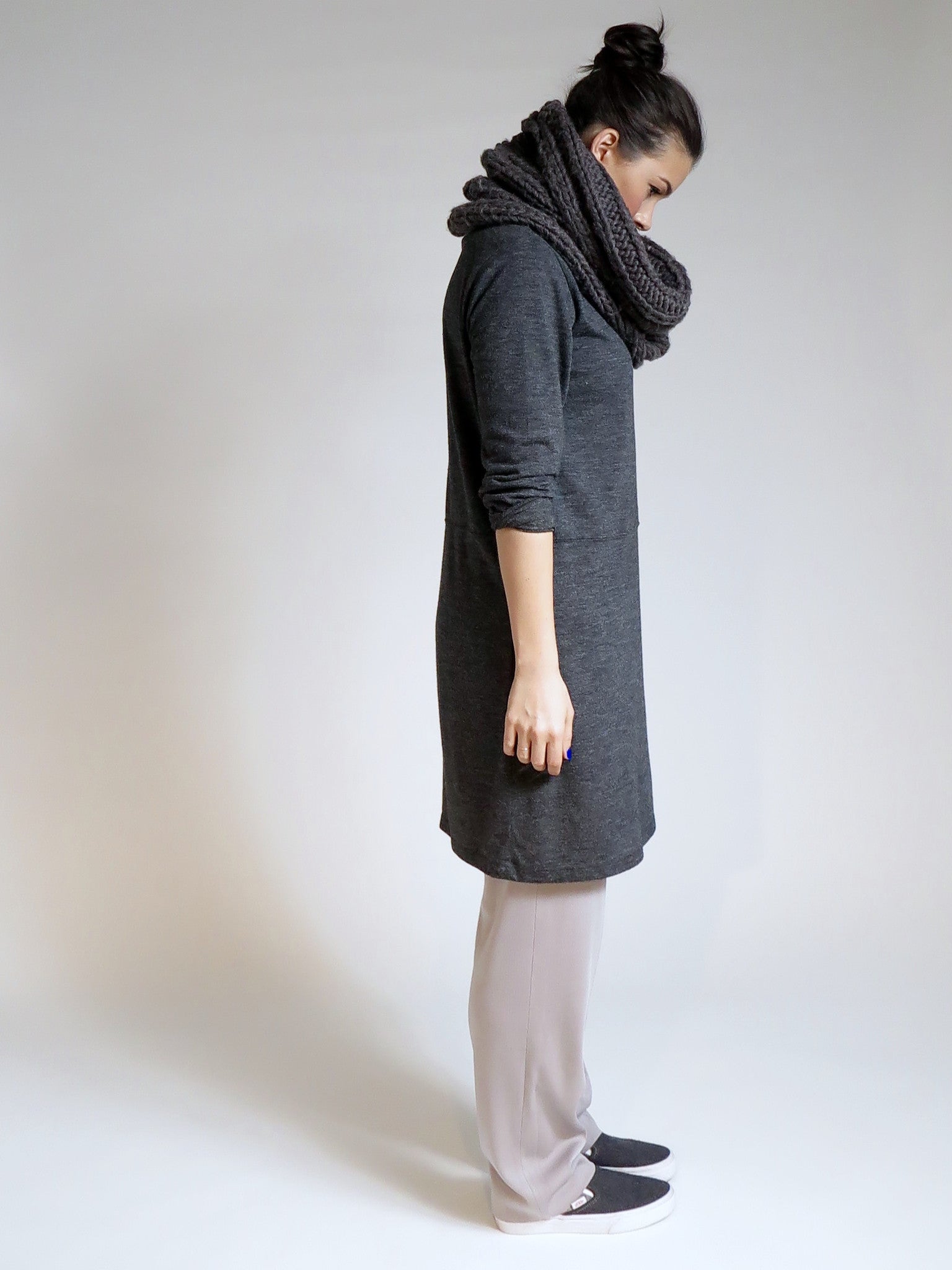 Ensemble Scenario
Silver Knit Pants
Free Shipping on all orders over $75
This is a trend, dresses over pants. Yes, you could honor it to Kanye West, Rick Owens, or honestly the heritage of Indian culture takes the cake on this one but, if we want to get down to it, this IS happening people! We are  calling it the "cool California art-professor" look. 
So yes, these gorgeous pale-frost silver slouchy pants are just the ticket to smash this chic and effortless, style. These are outfitted in a very fine close knit weave that creates a "subtle sheen" on the pants.  They have a elasticized waist band that sits on the true waist and can be slouched down easily based on your height. Plus they are so comfortable, why not rock this look to work and treat yo'self, you deserve it!
Ladies you will want to wear more tunic length tops with this look, to elongate the torso and to look most chic, also works very well with streamlined sneakers. 
Label size Large
Model is 5/5 and a true size 8
Check out our glamour girls below for our inspiration: