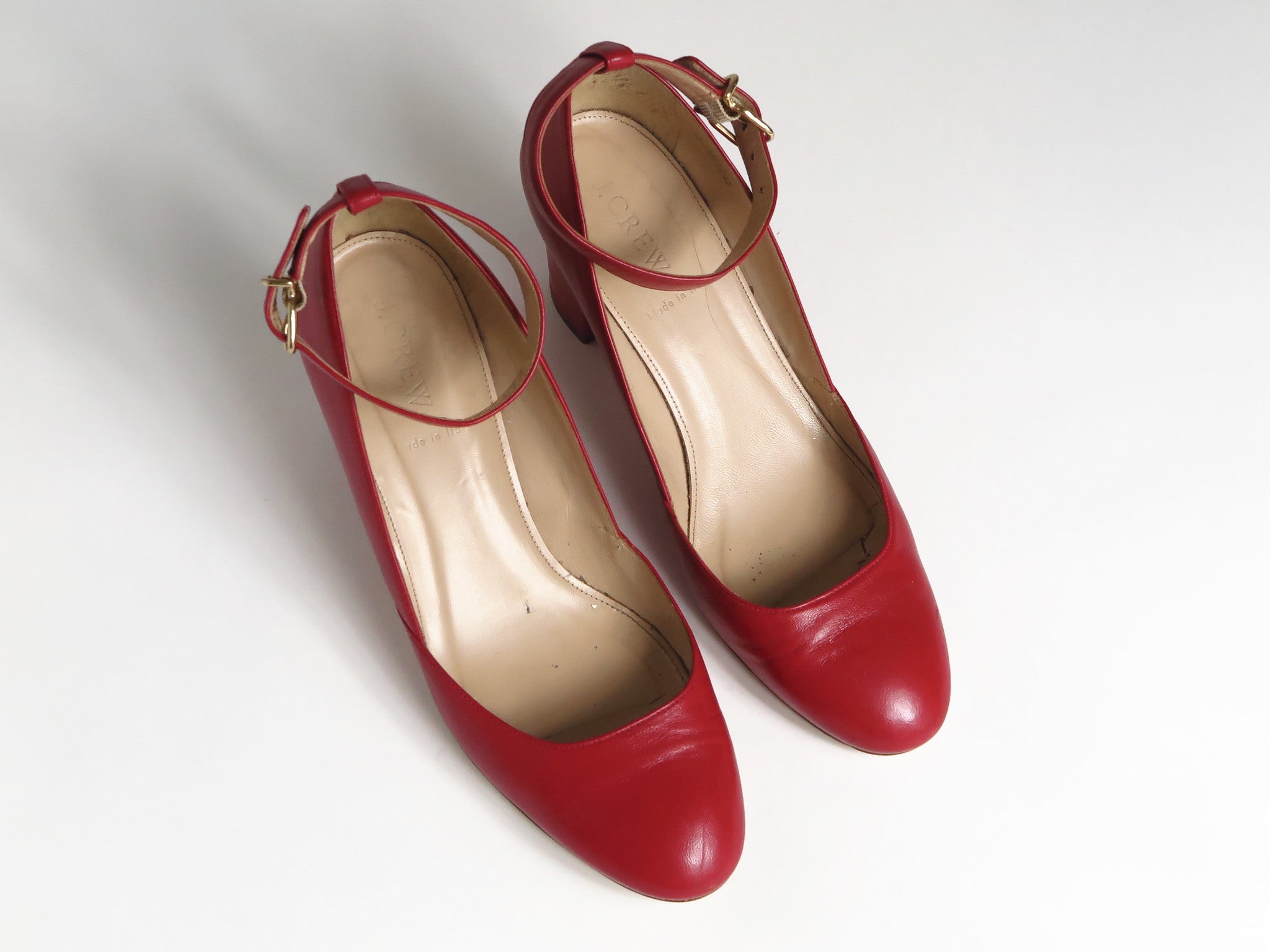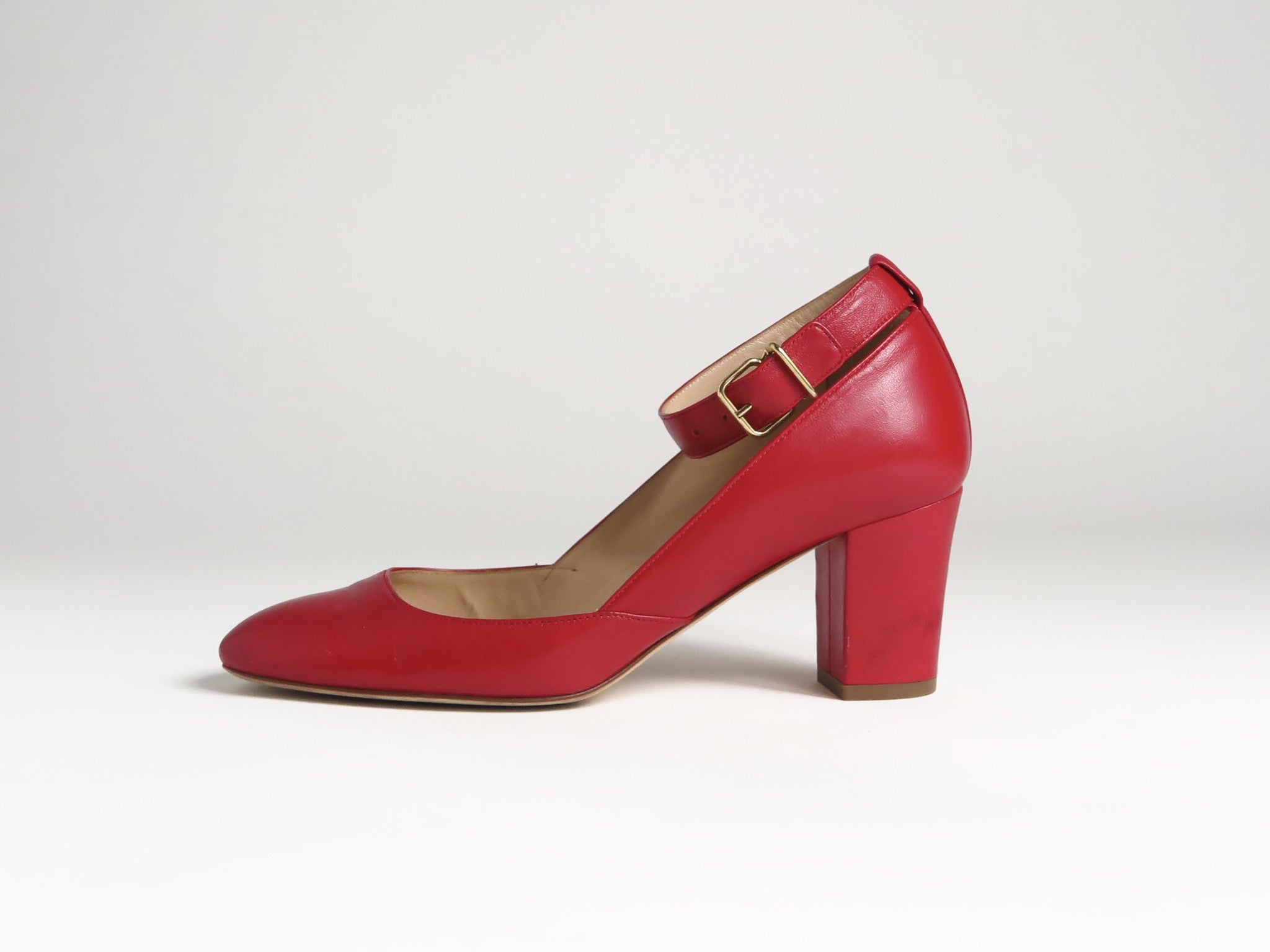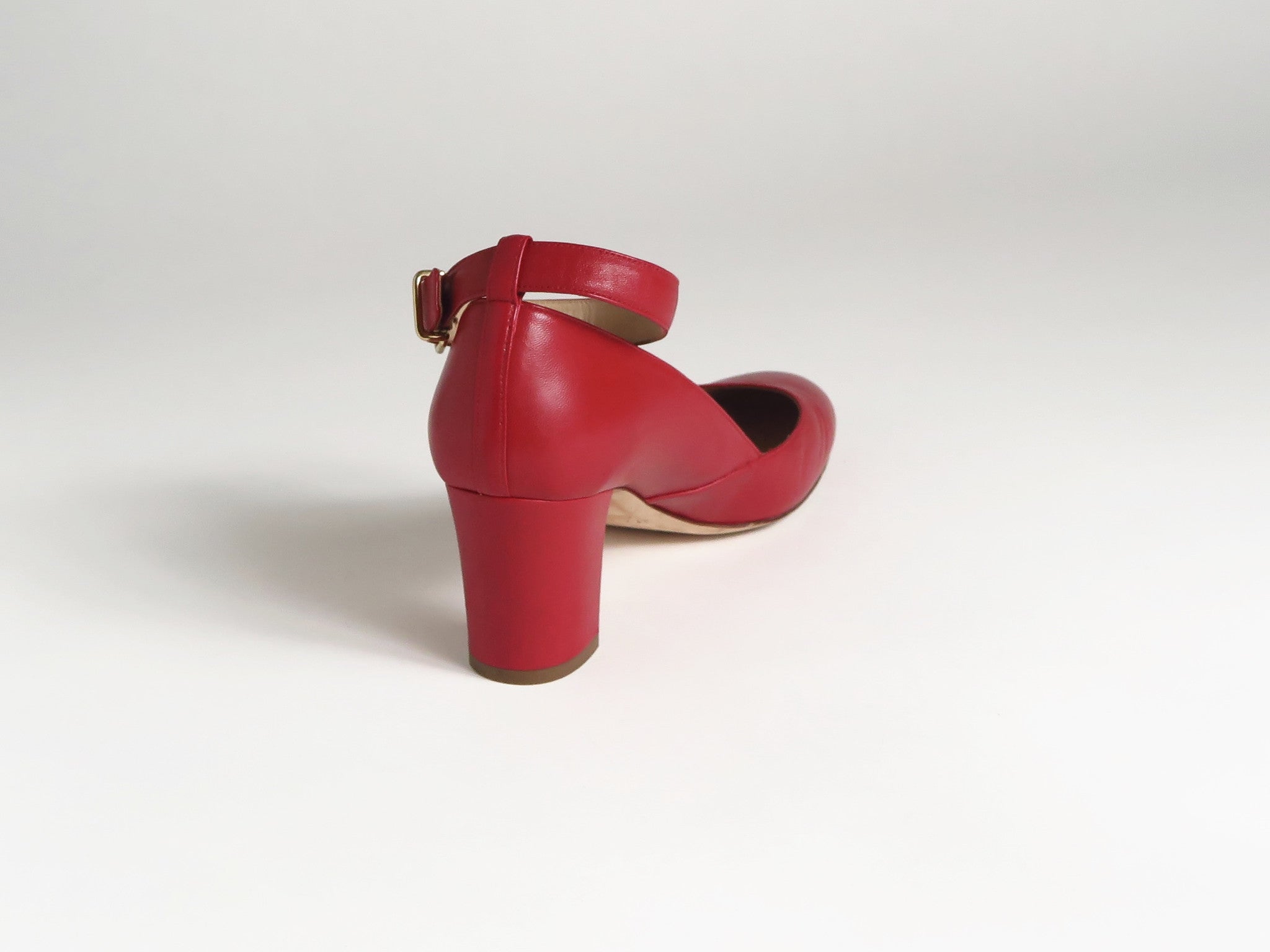 Ensemble Scenario
Y Red Stacked Heel
FREE shipping on orders over $75
A cute red heel to spice up any ensemble! This is a good red too, not too blue, not too clownish red, just right to go with a multitude of hues, all black, all white, mmhhmm, the ideas are flowing! 
These remind us of the chic Valentino "Tango" heels that swept the blogger scene about 4 seasons ago, but lingered with us forever more! 
These are a true size 8, from J.Crew. 
Check out our style inspiration below: