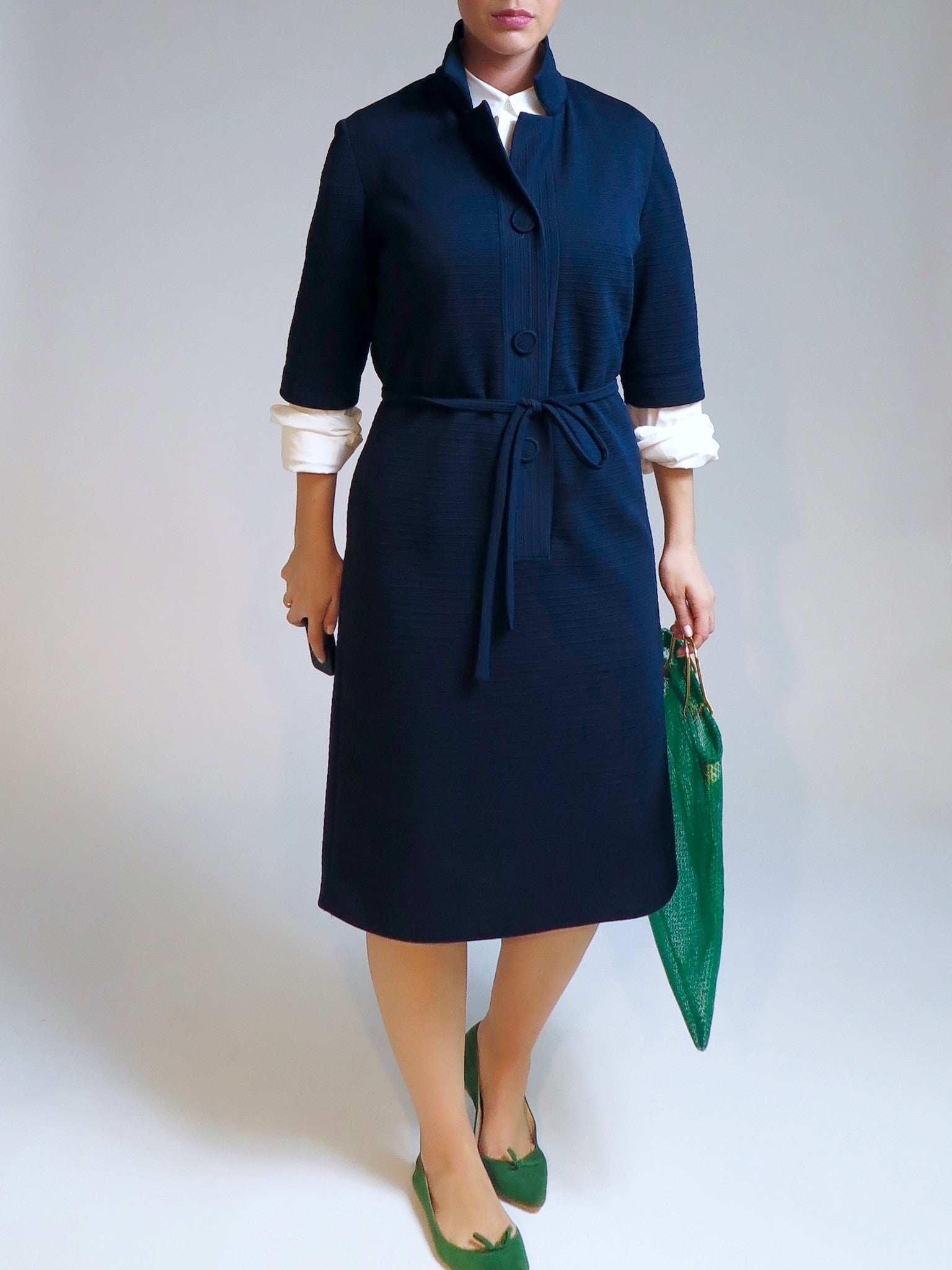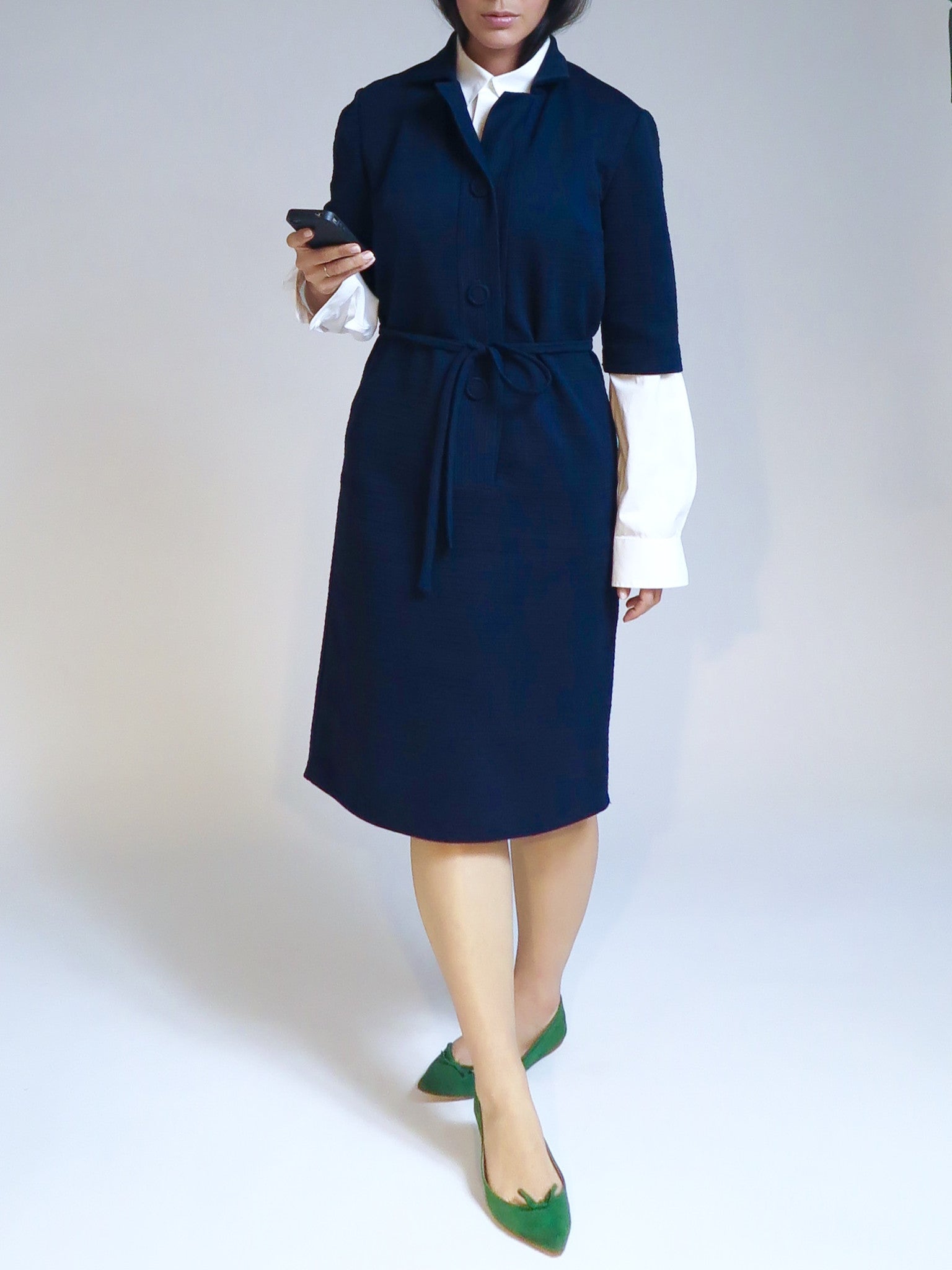 Ensemble Scenario
Z Vintage Stunner Dress
Free Shipping on orders over $75
It's pretty rare when we score real vintage that is 1. able to translate seamlessly with in modern fashion with out looking too kitchy and 2.  that the piece is in pristine condition, now thats a treat! Lucky for you ladies, this is the real deal!
Outfitted in 100% polyester, (yeah, baby) and the most pure of navy blues and the textured weave of the dress creates simple stripes which help to make the dress "less flat". The buttons that have been carefully wrapped in the same textile as the dress, which helps to not draw all the attention to their larger size, and of course the waist sash is also complimented in the same great navy polyester, creating one easy to wear ensemble! 
The neckline is beautiful when the collar is popped, and looks great when all of the buttons are open and worn with a minimal string bikini under, don't forget the head scarf! Also the arm length is uber flattering, sitting right at the break in your arm, creating a slim, elongated arm that tends to enhance the waistline ever so slightly. 
No Label Size but estimate a modern day size 8
Model is 5/5' and a true size 8
Would suggest for sizes 6- a narrow hipped 10
Here are our style inspirations for how to modernize the look courtesy of our global trend-setters;