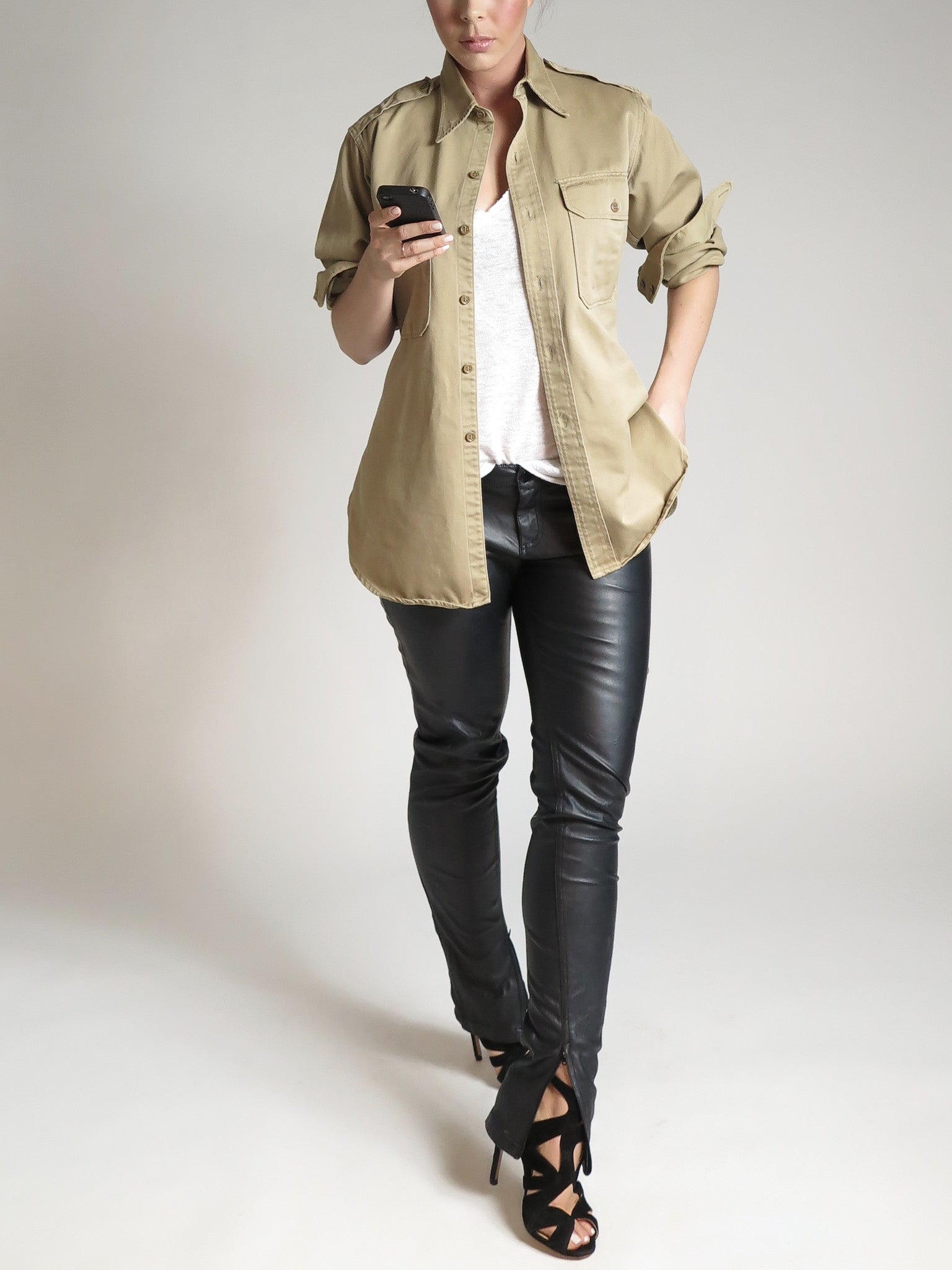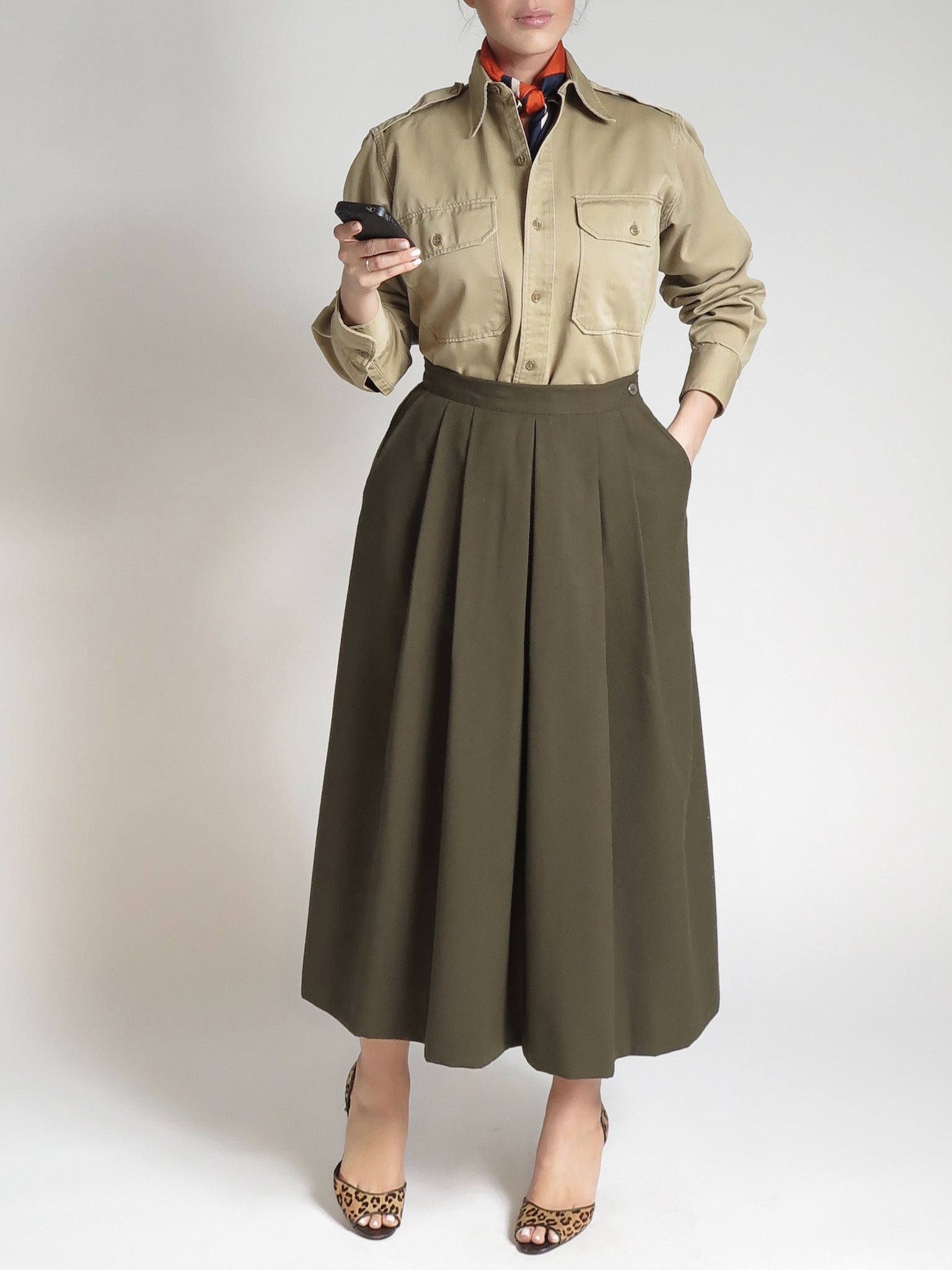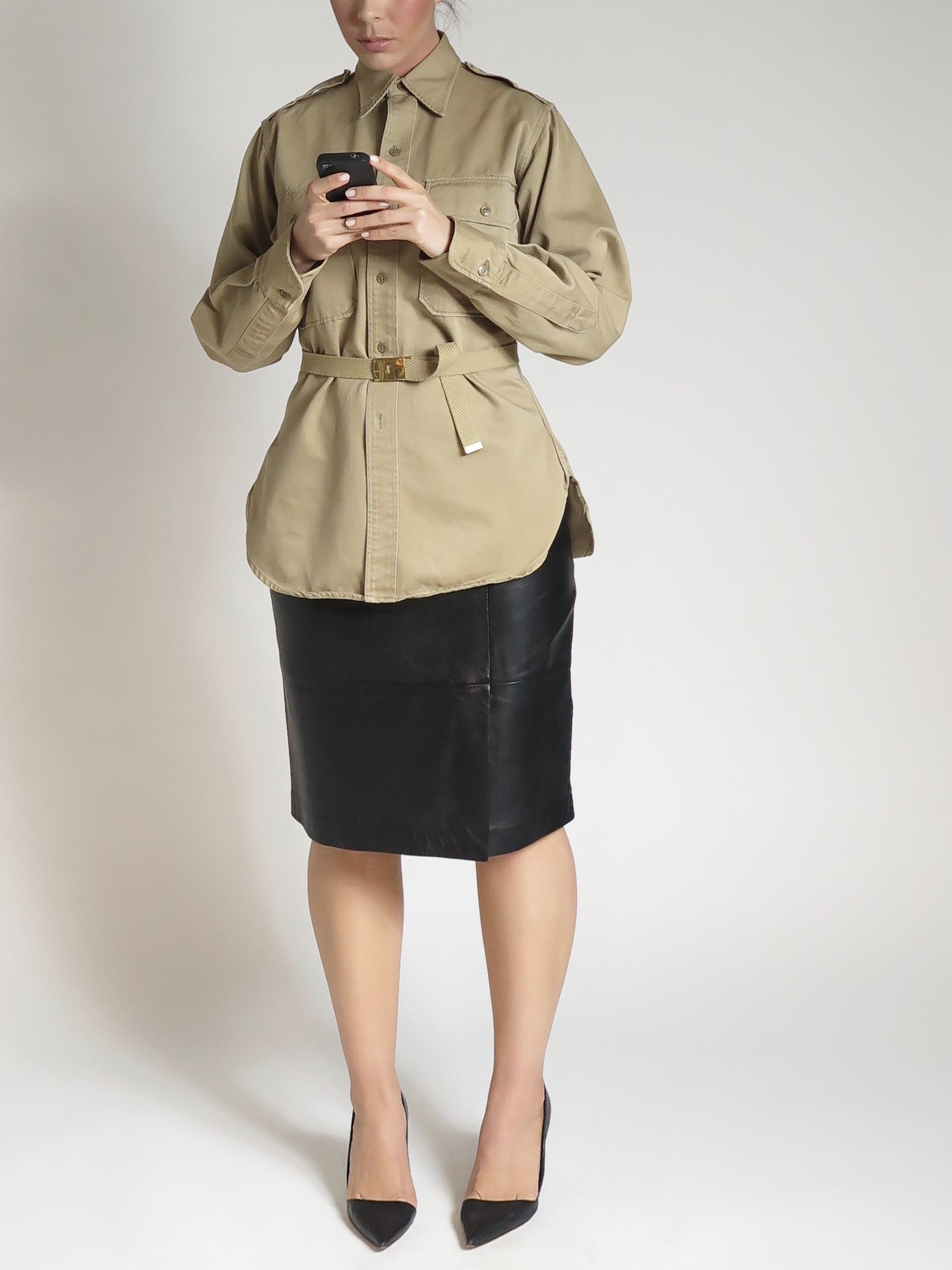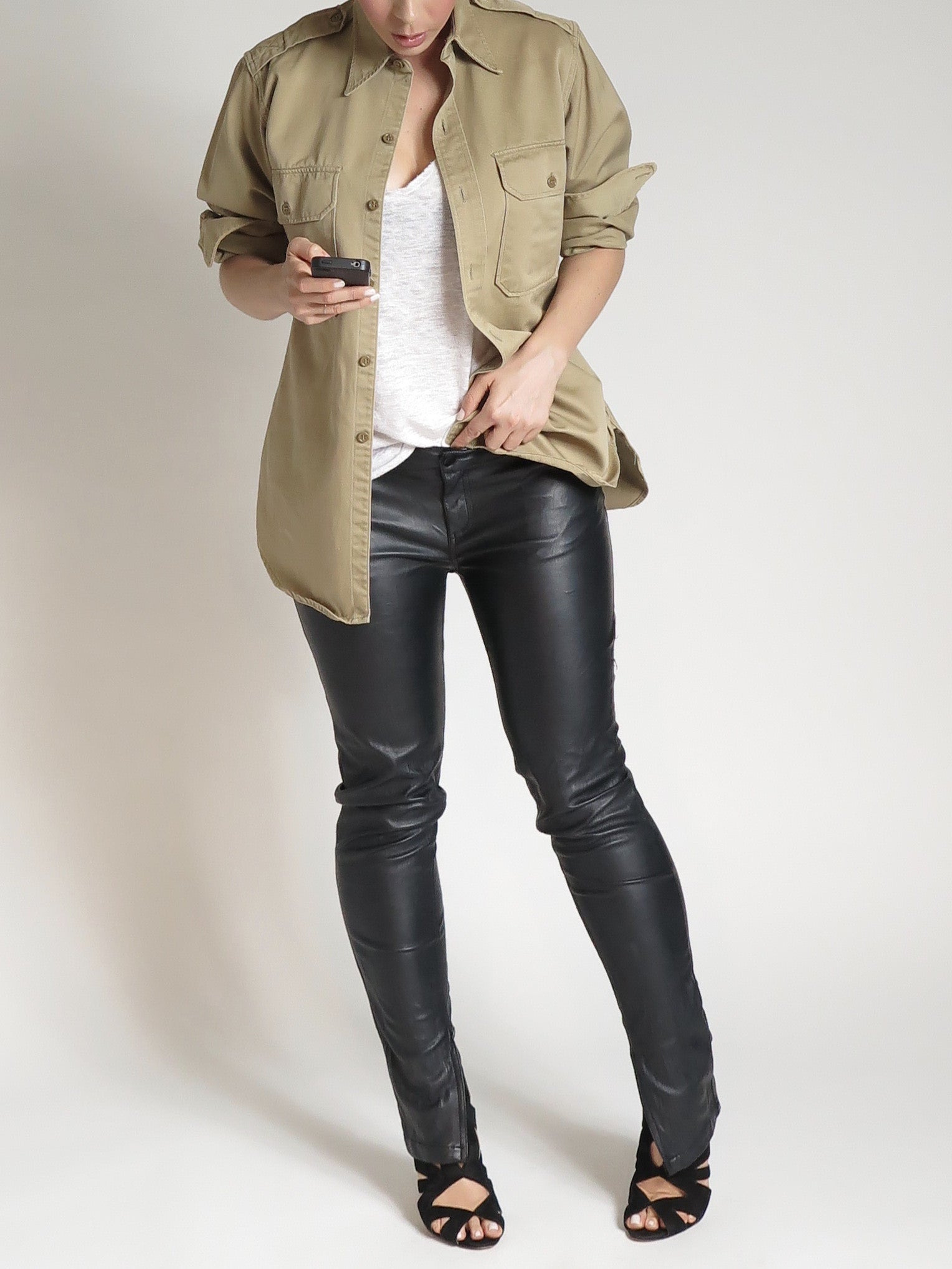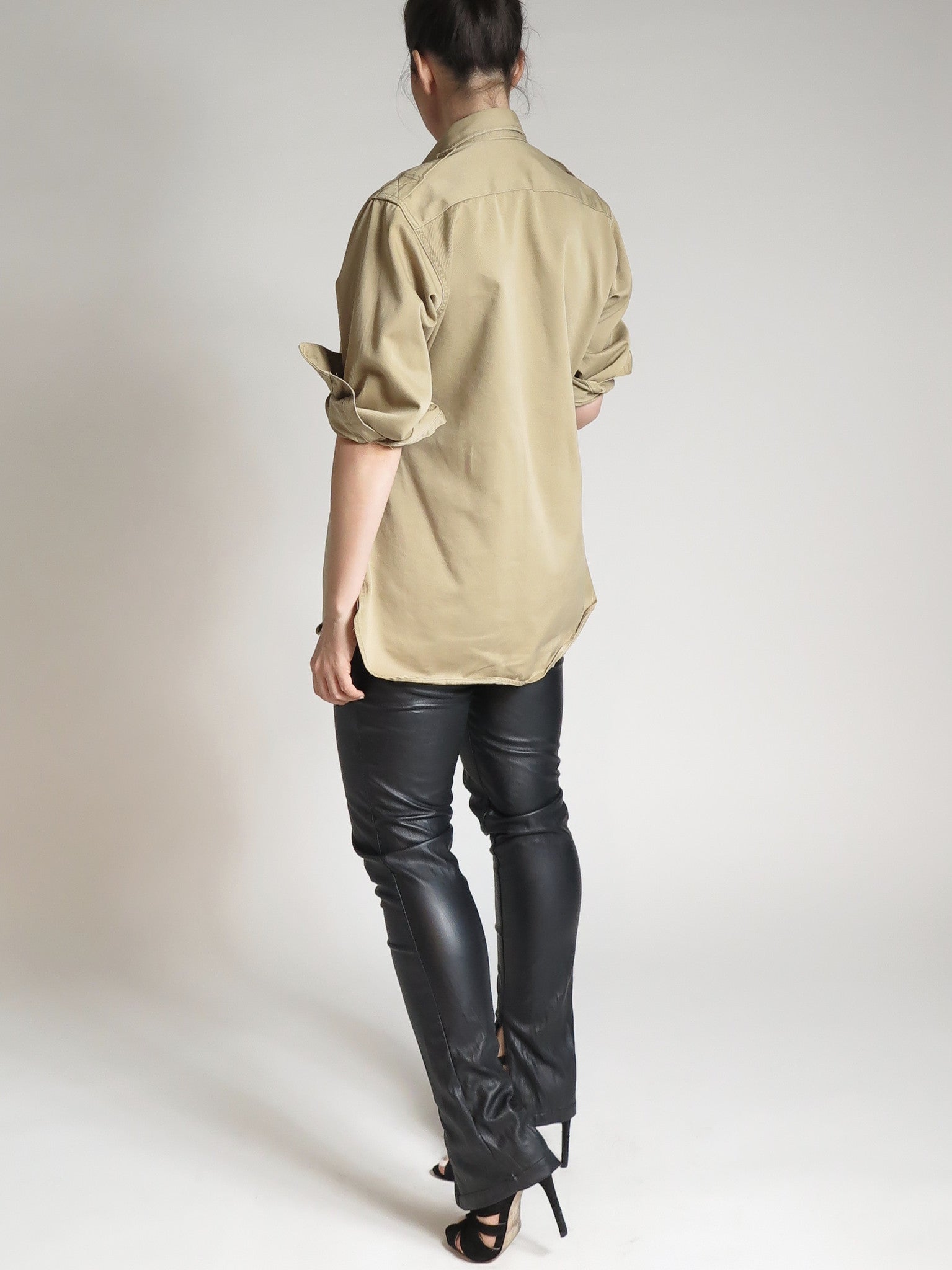 Ensemble Scenario
Safari Militant Dual
Free Shipping on all orders over $75
Safari Chic, Military Cool, you name it there are a ton of different ways to describe this amazing shirt, but when it comes down to it, you need a shirt like this in your wardrobe, to get a ton of looks!
We certainly had a hard time narrowing down the BEST ways to rock a top piece like this, which make is an obvious choice year-round. This is a 100% original "military" uniform shirt, outfitted in the a dense but supple cotton that is heavy enough to double as a light jacket. Most of the tops like this we find are in army green, but love that this one is in classic naval khaki, adding a bit more of the safari flair into the mix. The top is cut so well, we can not believe it was for a man. The waist is whittled and curves beautifully at the hip line, allowing even for a more "blessed" woman to work this top both as a jacket and tucked in. 
The collar is sturdy, and looks great buttoned all the way up, and keeps its' form when unbuttoned to the bust-line. The sleeves are narrow, but not tight and have a great wrist to button ratio on the sleeve cuff, definitely made for a man with smaller wrists--glad us gals snagged it!
No Label Size but would estimate a woman's 8
Model is 5/5' and a true size 8
Suggest for sizes 4-10, (a 12 can wear only if small chested, and perhaps may only be worn as a jacket. )
Check out our global fashion influencers who are sporting the classic look: