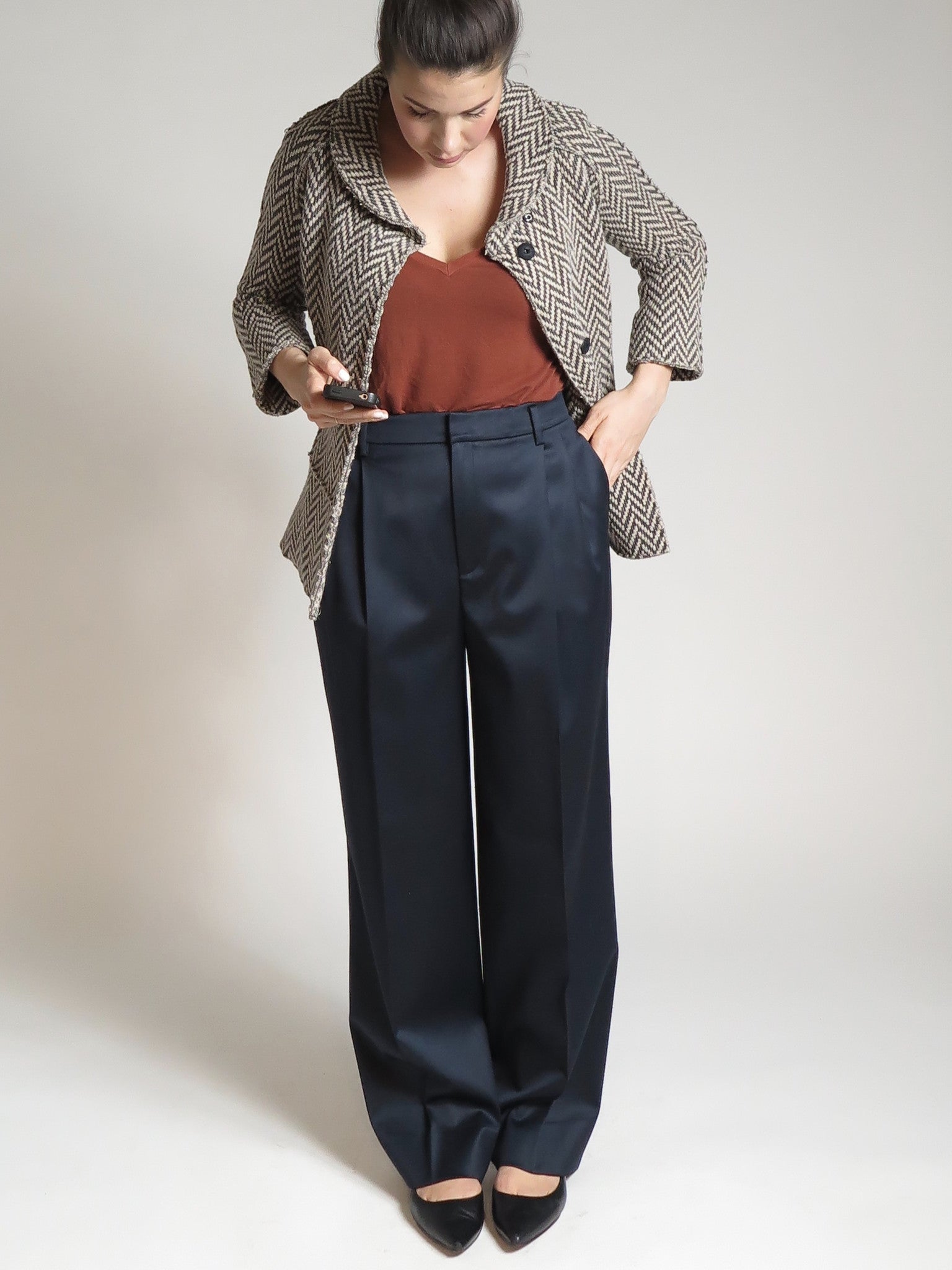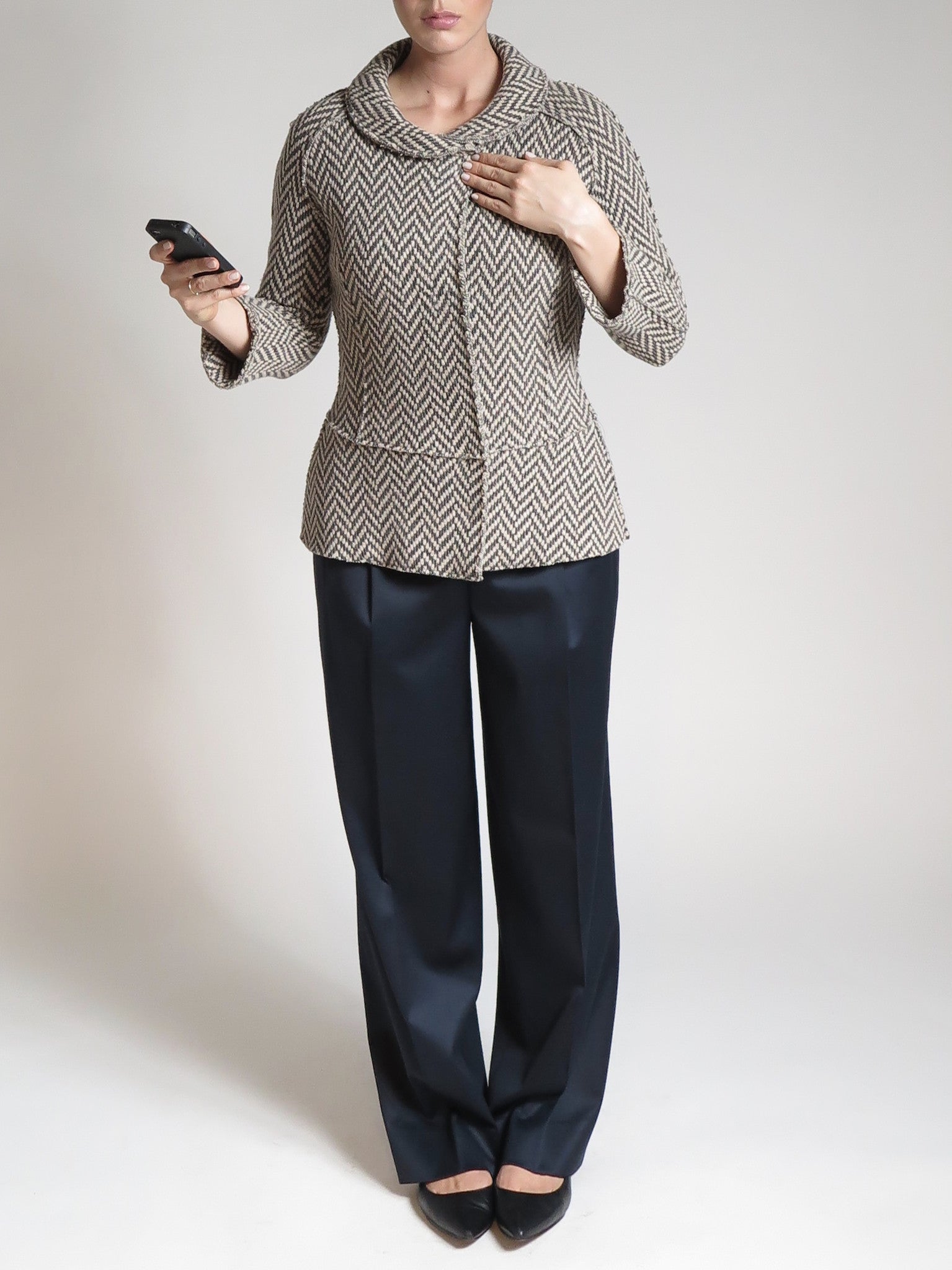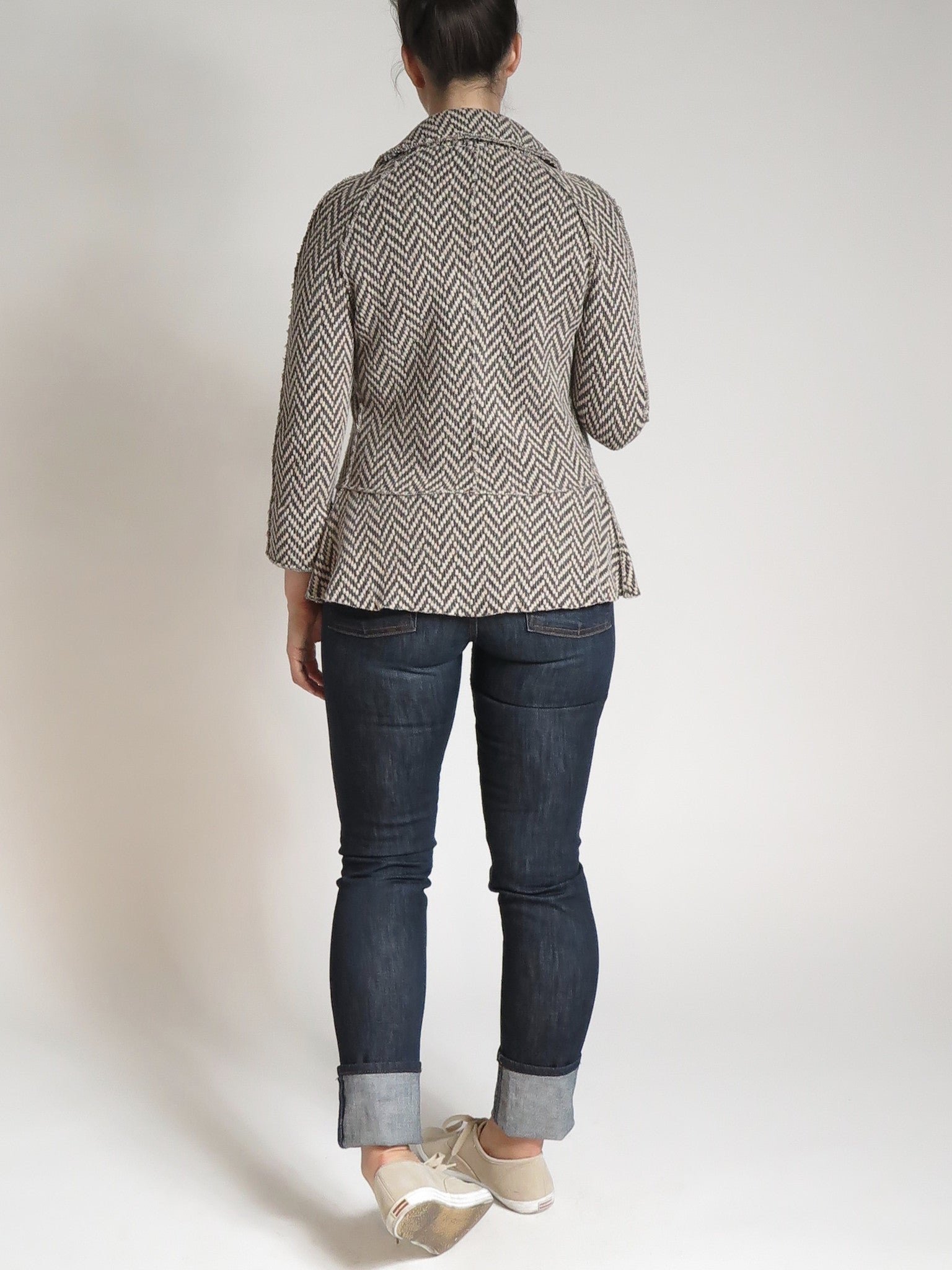 Ensemble Scenario
Z Chevron Sweater
Free Shipping on all orders over $75
Lady-like and fitted to a "T", you will be ready to join the ladies who lunch club sporting this sweater jacket in NO time. Awe you caught that, yes, a sweater jacket, we LOVE that idea! Let us get you acquainted more. 
This wonderful piece is outfitted in heavy, double looped cashmere (gasp) and is able to retain it's beautiful tailored cut even when worn open. The level of comfort for this jacket is insane and it is sure to keep you both very cozy and uber chic while you are conquering the world. 
The flattering, body contouring chevron pattern is in a soft creme and heather grey making this an easy transition piece with most of your wardrobe options already in your closet.  We just have to highlight the beautiful cut of the neckline, spotlighting the understated center collarbone....so nice!
The jacket will look most flattering if worn with a deeper cut tee or tank underneath, like the two examples below, which are from Isabel Marant (black)  and IRO (white) 
No Label size but will work on true 4-6
Model is 5/5' and a true size 8
**jacket is too small on model, it works for the photo-shoot but not in real life
Check out our global fashion influencers for this iconic look: