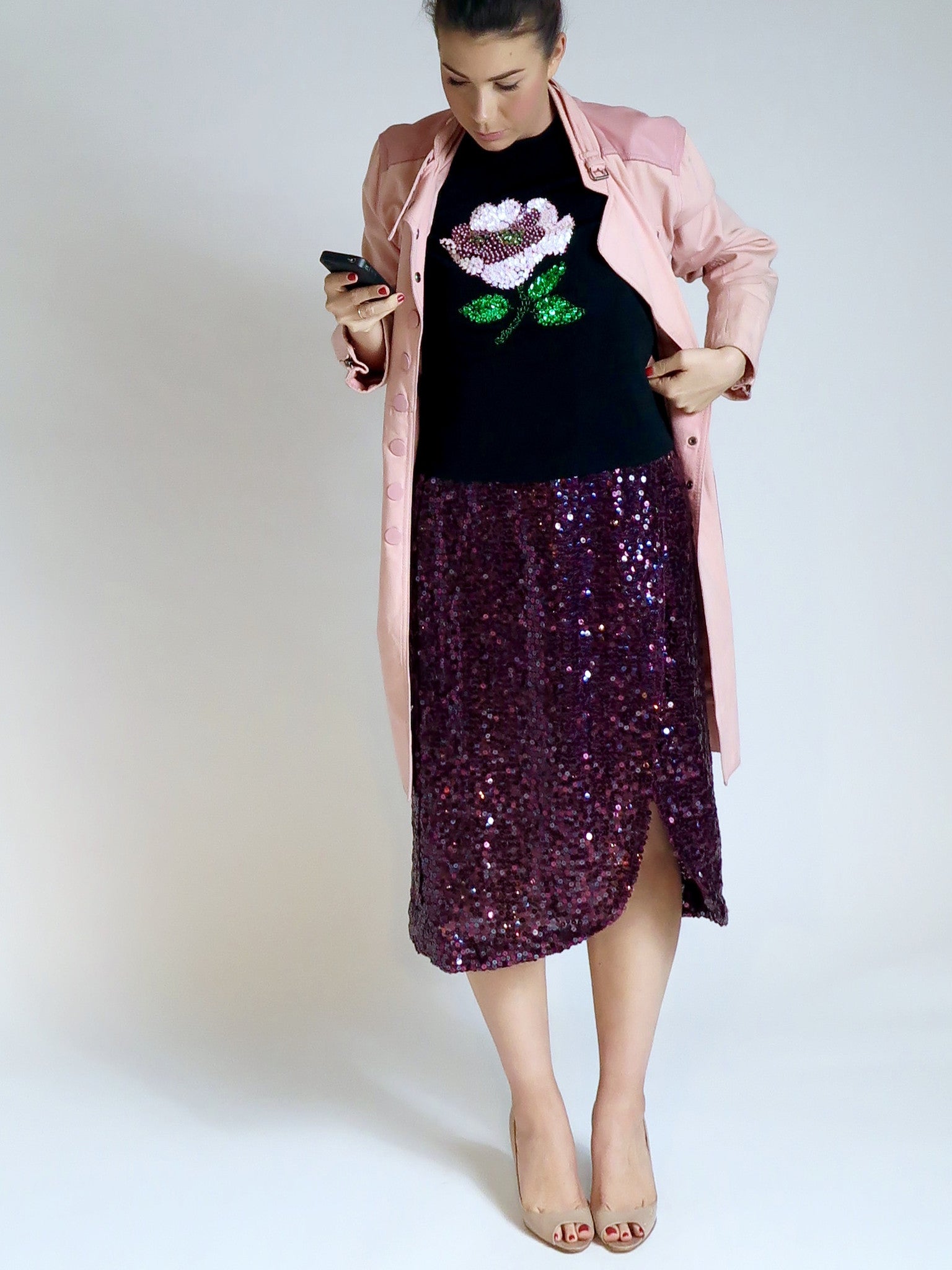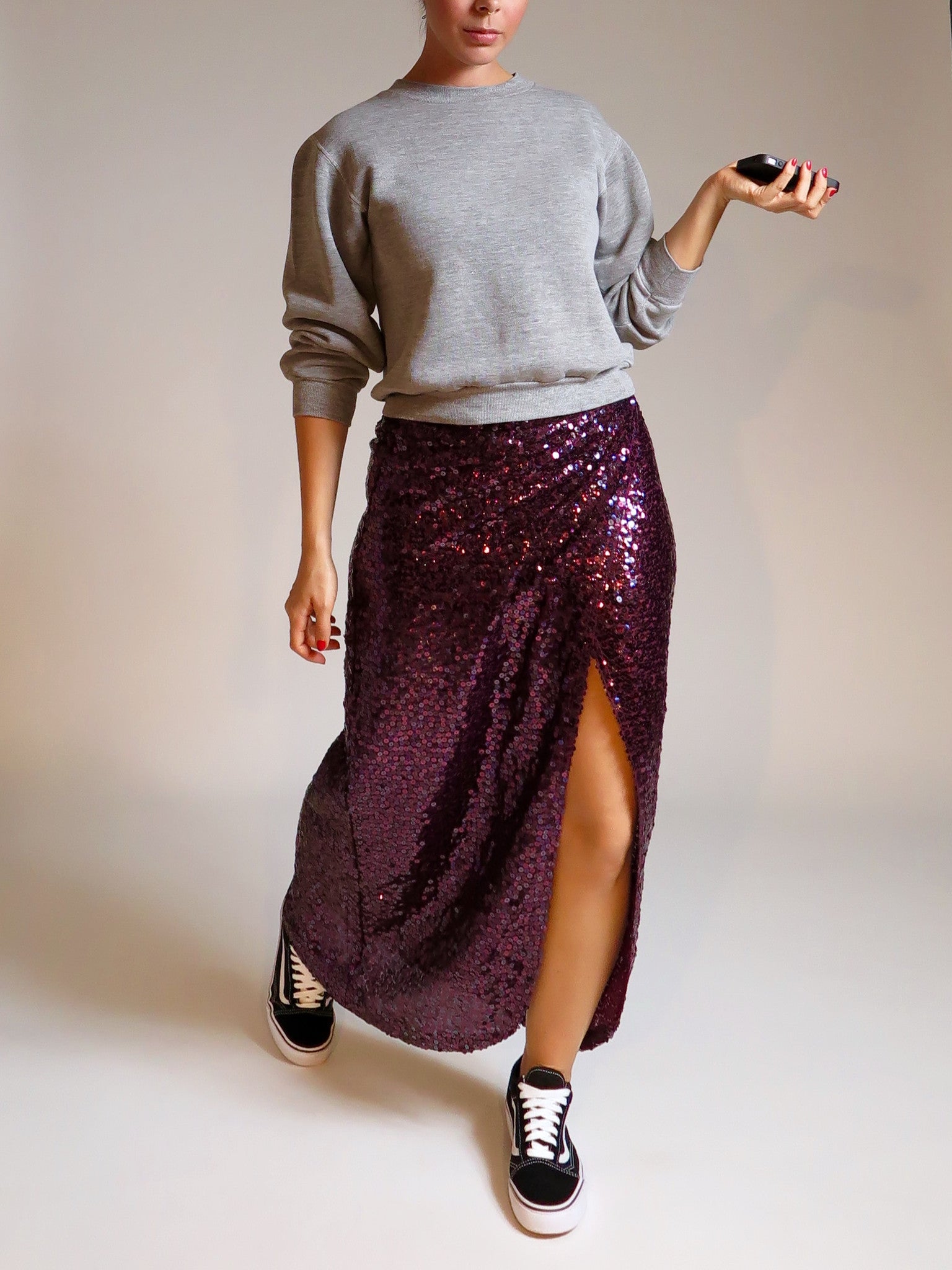 Ensemble Scenario
Disco Wrap Around
Do you love anything sequined? I DO, always, the same way Jenna Lyons said cheetah print is a neutral......sequins can be that too if worn with the right confidence.
Check out this vintage iridescent  wrap skirt, that exudes sex appeal with party girl vibes! Rock it as a skirt as it is originally designed, or pull it up, belt it and switch it up for a great dress!
The sequins are multicolored deep hues of purple and magenta and is completely from the 80's! 
Size medium
Model is a 5/5' and a true size 8.