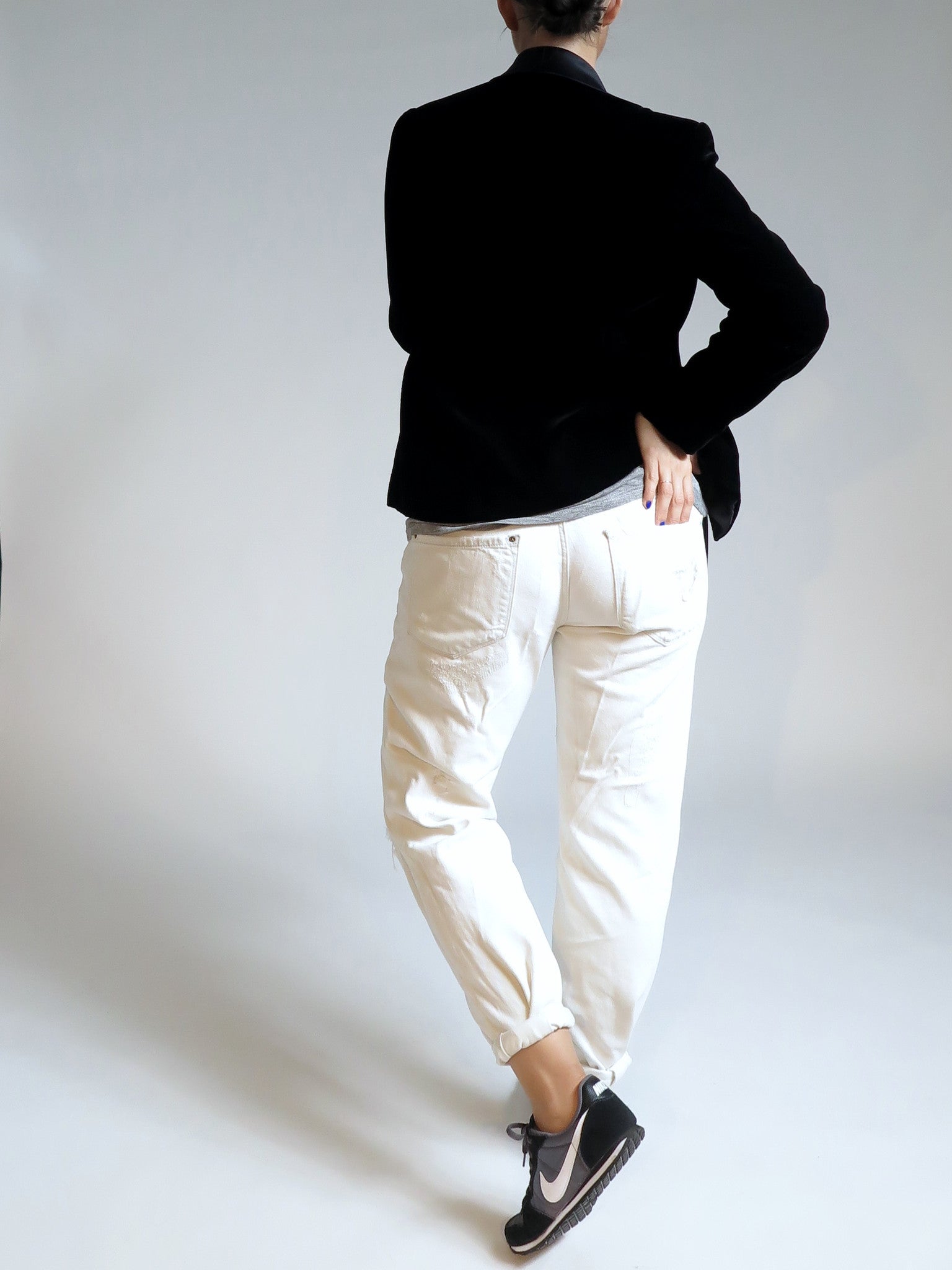 Ensemble Scenario
Z Tuxedo Jacket
Girls, make any day a reason to wear a tuxedo. This gorgeous, jet black blazer is outfitted in the classic smoking jacket with two sashes as the lapel. We are crushing on the details of the labels being un-even and are free hanging allowing for you to either wear them open or tied.
This jacket has an extra fancy feature; a built-in front placket that covers the bodice of your torso, this will allow you to wear the jacket as simply a top, or layer it with a sharp man's button down a we have here. The placket can be discreetly hidden if you are wishing to wear the jacket "as-is".  
This velvet is supple, and really gets fun when you play up the contrasting elements of your outfit, pair it with distressed denim and a black sneaker for a more casual look, or take it ALL the way and rock it with a pair of matching silk pants, like the ones we have for sale here! 
Label size 8
Model is 5, 5' and a true size 8
Could be worn on sizes 6-8