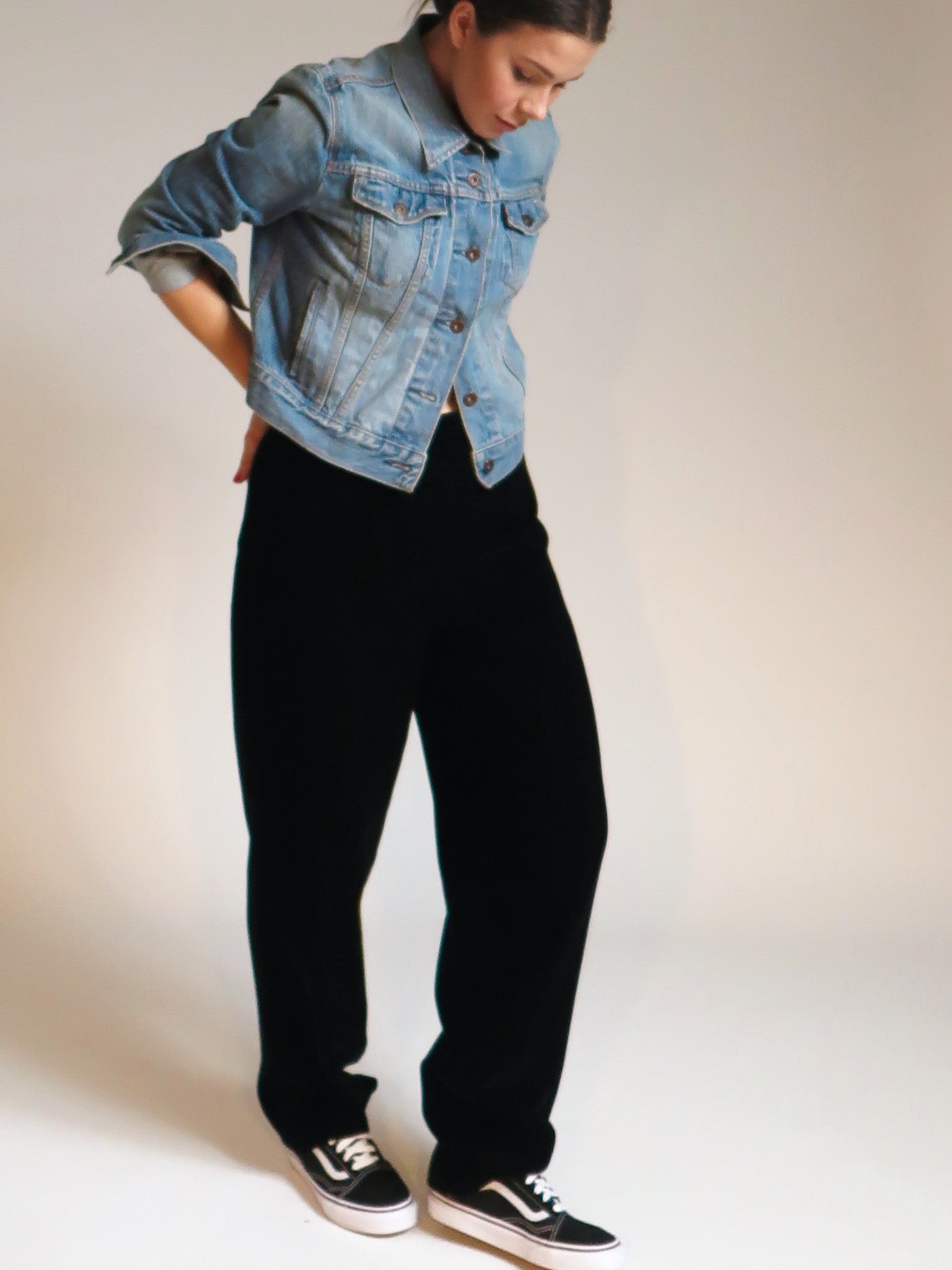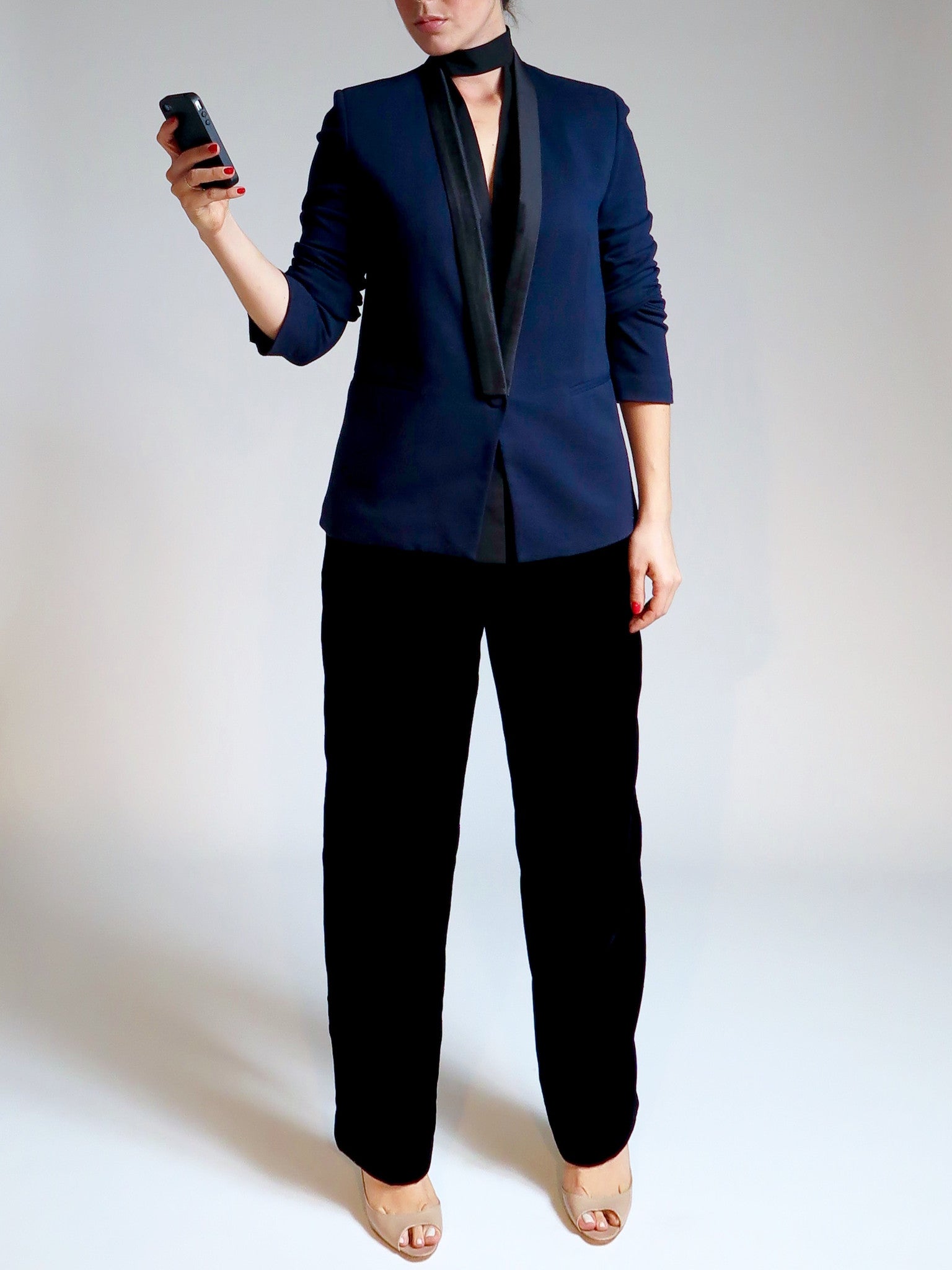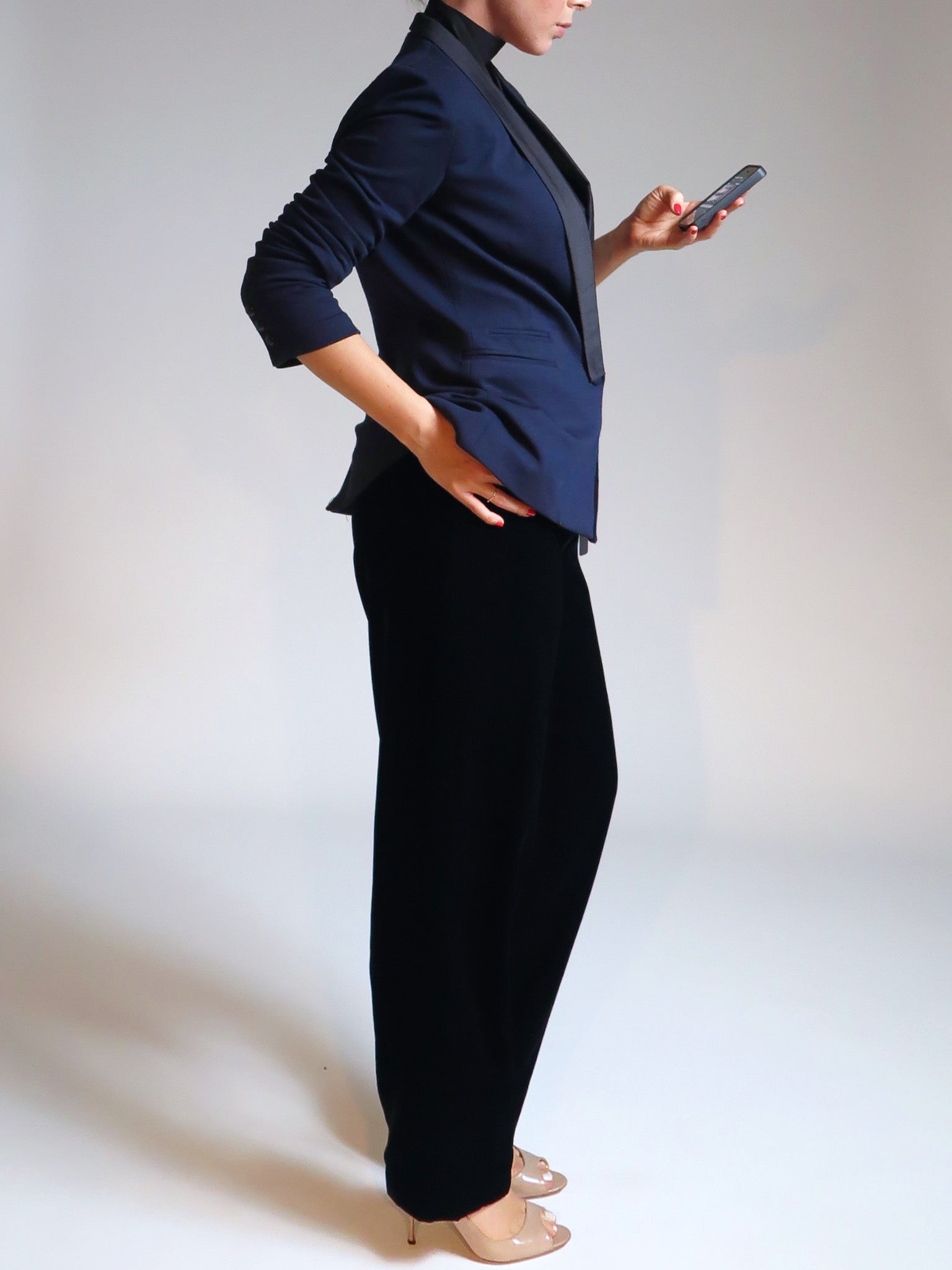 Ensemble Scenario
Velvet Pants
FREE shipping on orders over $75
Lets kick it in some 90's plush velvet pants, because why the hell not? Velvet is dominating the runways this season and we understand why.  Wear it in the day with paired down denim, or glam it up with a trim blazer with nothing underneath but a thin neck scarf, hello lover!
This is heavy black velvet, that someone has taken the darts out of the fit and added an extension to the back which delivers a "less mommy from the 90's look" and adds in a cool tomboy slouch in the front. 
Label is size 10
Could be worn by size 6-10. 
Model is 5/5' and is a true size 8
Check out the visibility of this glamorous texture from our favorite fashion influencers: