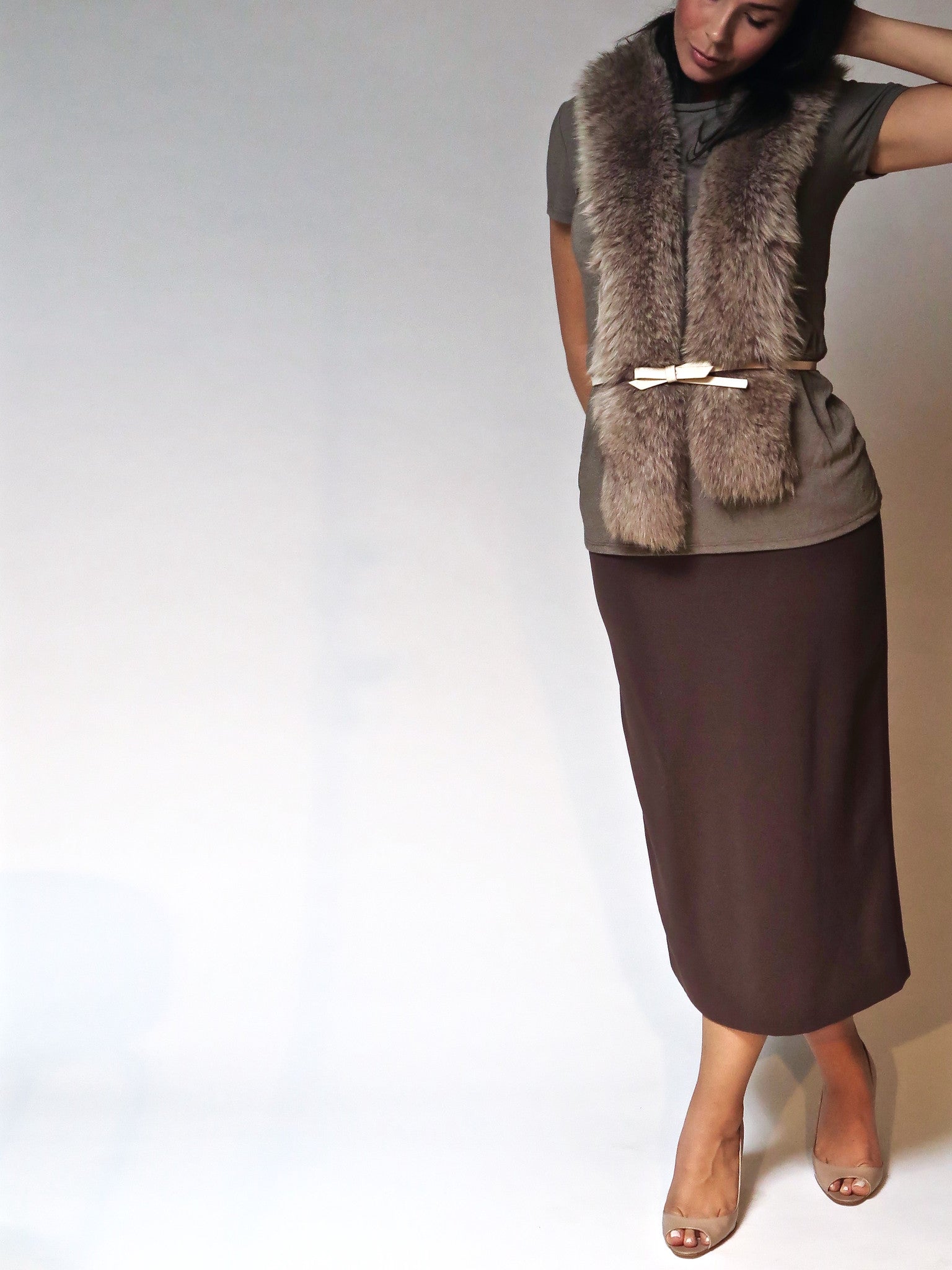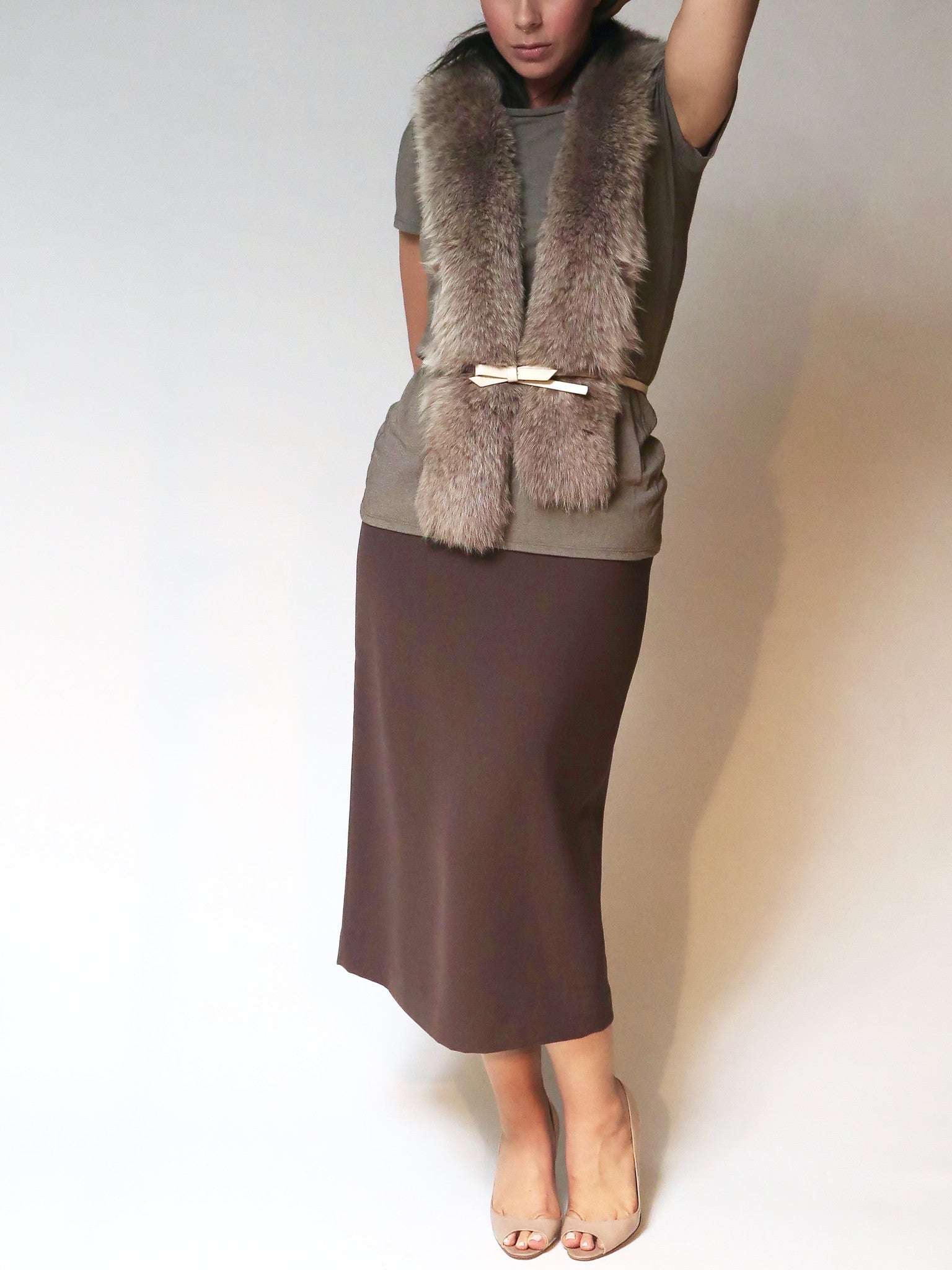 Ensemble Scenario
Tailored Mink Pencil Skirt
FREE shipping on orders over $75
A true Salville Row tailored skirt that has the most flattering fit, with a super nipped waist. This is how pencil skirts should be made people, it is seriously beautifully cut! Created in a lush mink shade for sumptuous pairings with creme, army green, and naturally black. 
It does not wrinkle when sitting down, and has a center back vent and invisible zipper closure. 
The sizing on the label is a 10 P
Be familiar with true petite sizing, as the hip cuts a tad higher than us regular gals. 
Model is a 5/ 5' and a true size 8 and the skirt is a tad snug on her hips, would work on an 8 who is not so "hippy" or "butty". 
Check out this timeless cut on our favorite influencers: