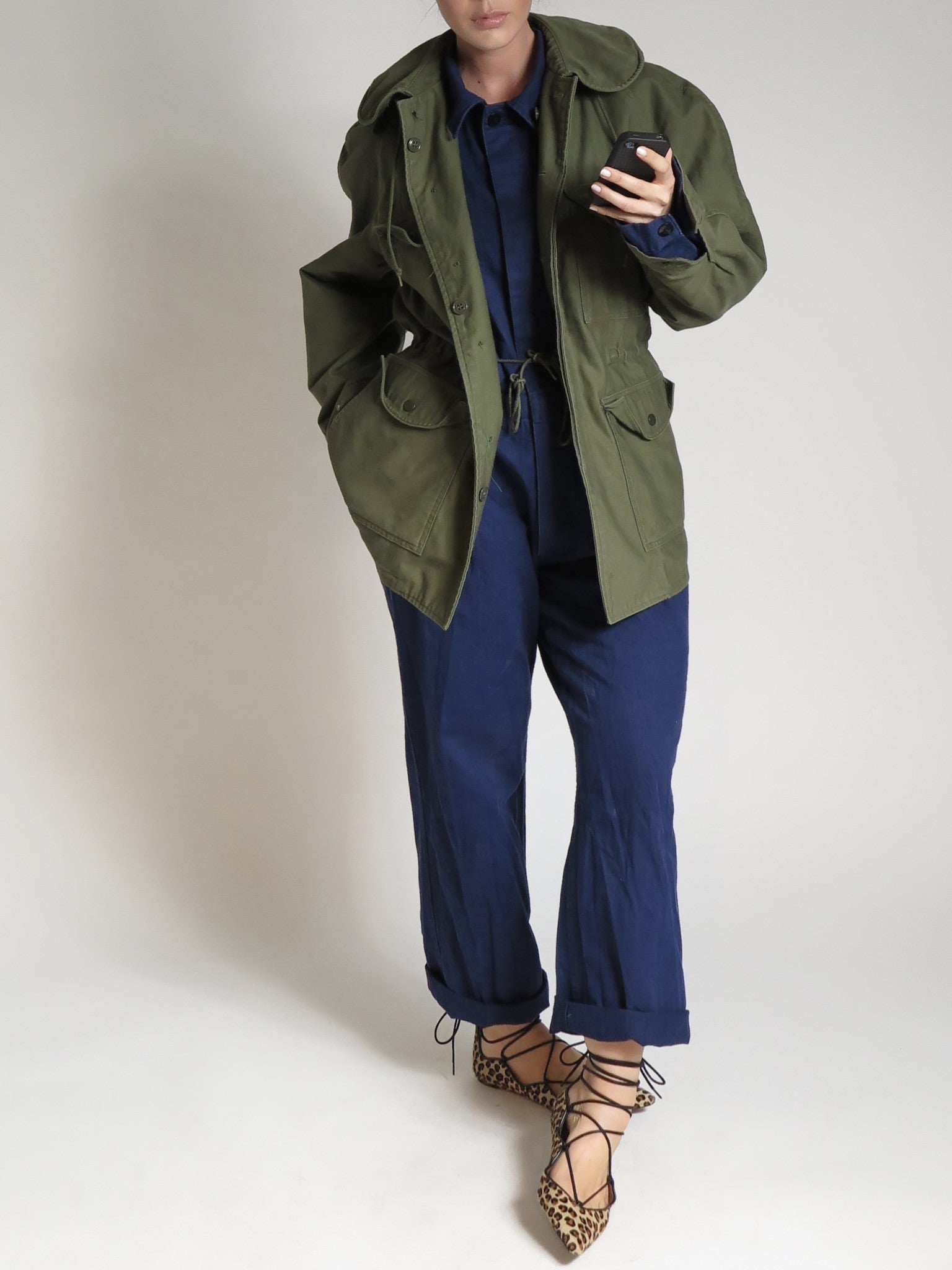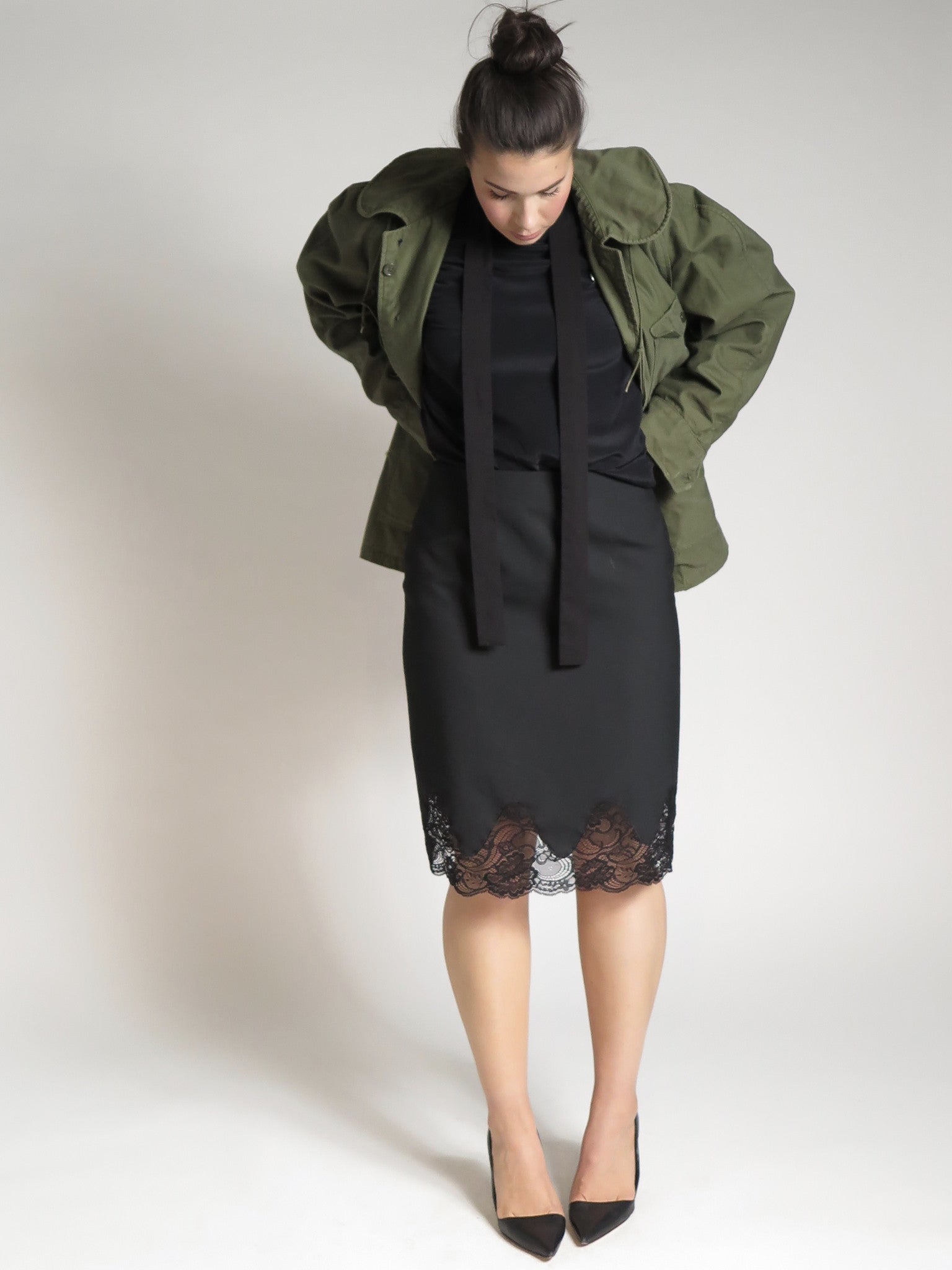 Ensemble Scenario
Army Jacket
There are certain pieces with in the clothing community that are just always going to be staples, aways going to be iconic, and translate as cool, functional, and easy. Let me introduce you to the ORIGINAL army jacket. This is no replica from fast fashion stores, this is the real deal.
Outfitted in heavy, 100% water repelling cotton, and wind resistant, swear it says this on the label, this jacket will be your "go to piece" on snow and rain days due to the ease of just throwing it on and looking instantly cool. The bonus.....a very handy concealed hood in the back which is nice and deep, you can rock that top knot under it and the best part....the collar is designed brilliantly to hug your neck  when the hood is in action, acting as a"barrier" to the elements, sealing yourself in this cocoon of warmth! 
Side note, the sleeves at the shoulder are rounded, (meant for padding in the army)  which gives a cute feminine look to the jacket, which is very unique and is right in line with the sleeve shilouette of the moment.......psst Celine!
The army jacket will never go out of style, especially with constant military inspiration circulating through fashion, season after season....hello we see you Balmain! So get yourself in the game and start to look like that "off duty model" we know you really are!
Label Size Men's Small
Model is 5/5' and a true size 8
Would suggest for size 4-12