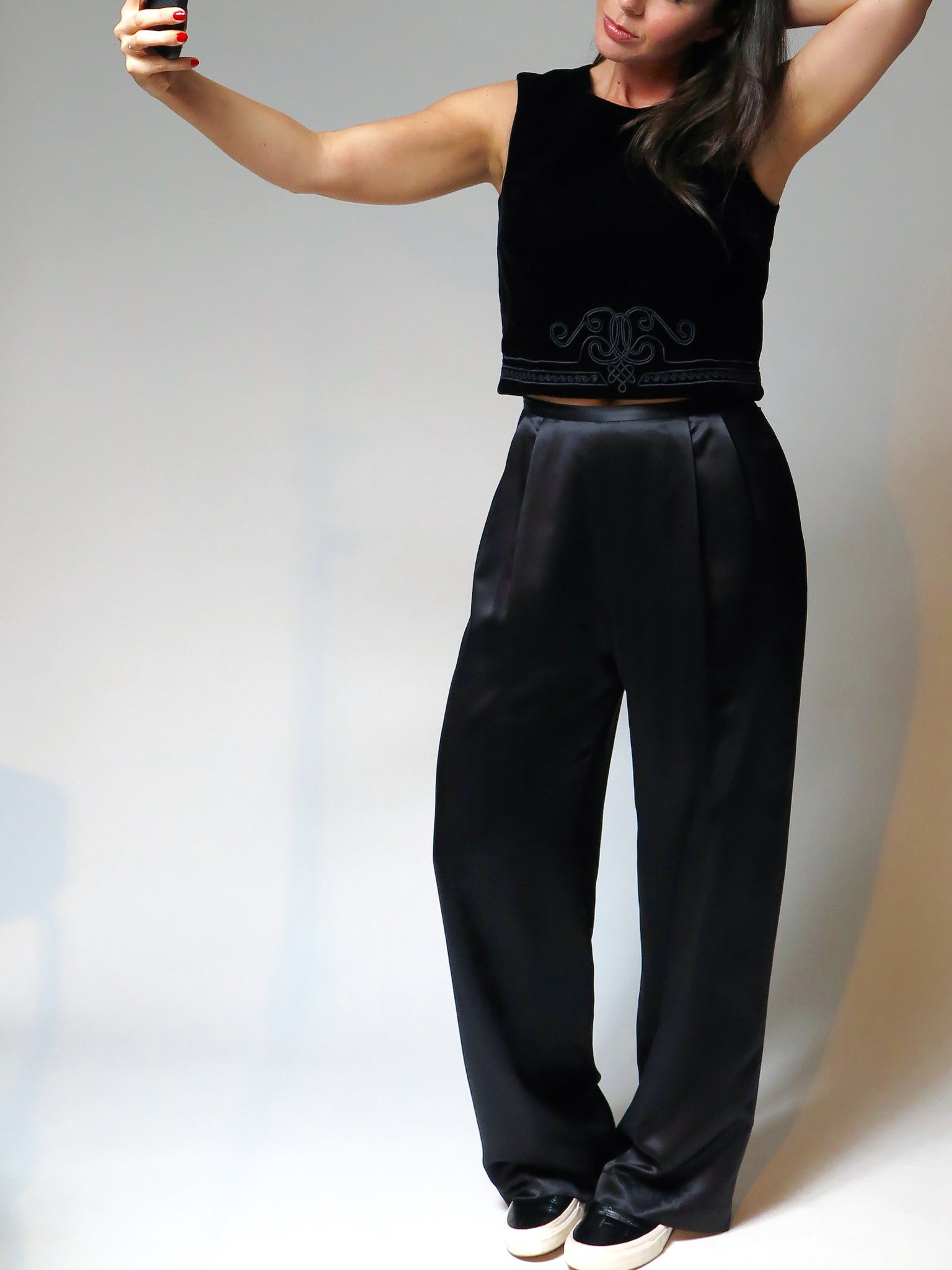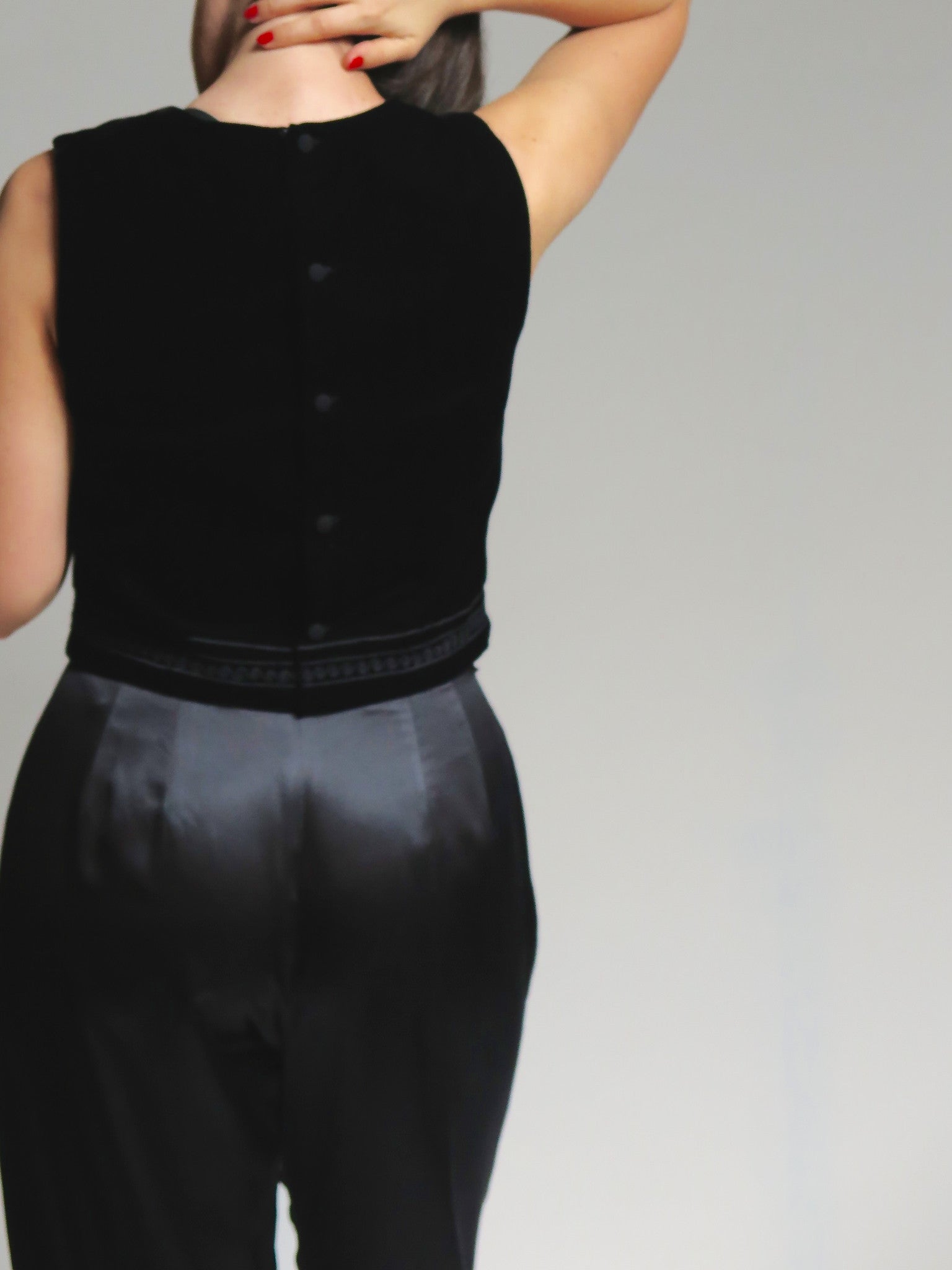 Ensemble Scenario
Z Velvet Black Shell
FREE shipping on orders over $75
Delicate and details are always in appreciation here, at Ensemble Scenario. Turn traditional luxury into an everyday essential with this "basic" cut shell, with "out-of-this-world" details, we love that kind of contrast! This jet black velvet features hand-sewn scrolling, and satin finished buttons down the back. 
This top is ultra flattering, falling at your natural waist line, for a flattering, but not obvious crop top. 
Label size 6
Model is a true size 8 and the bust is a 34D
**sizes 4-6-8 could wear. 
We took a liking immediately to this top based off of current runway inspirations check  em' out below: