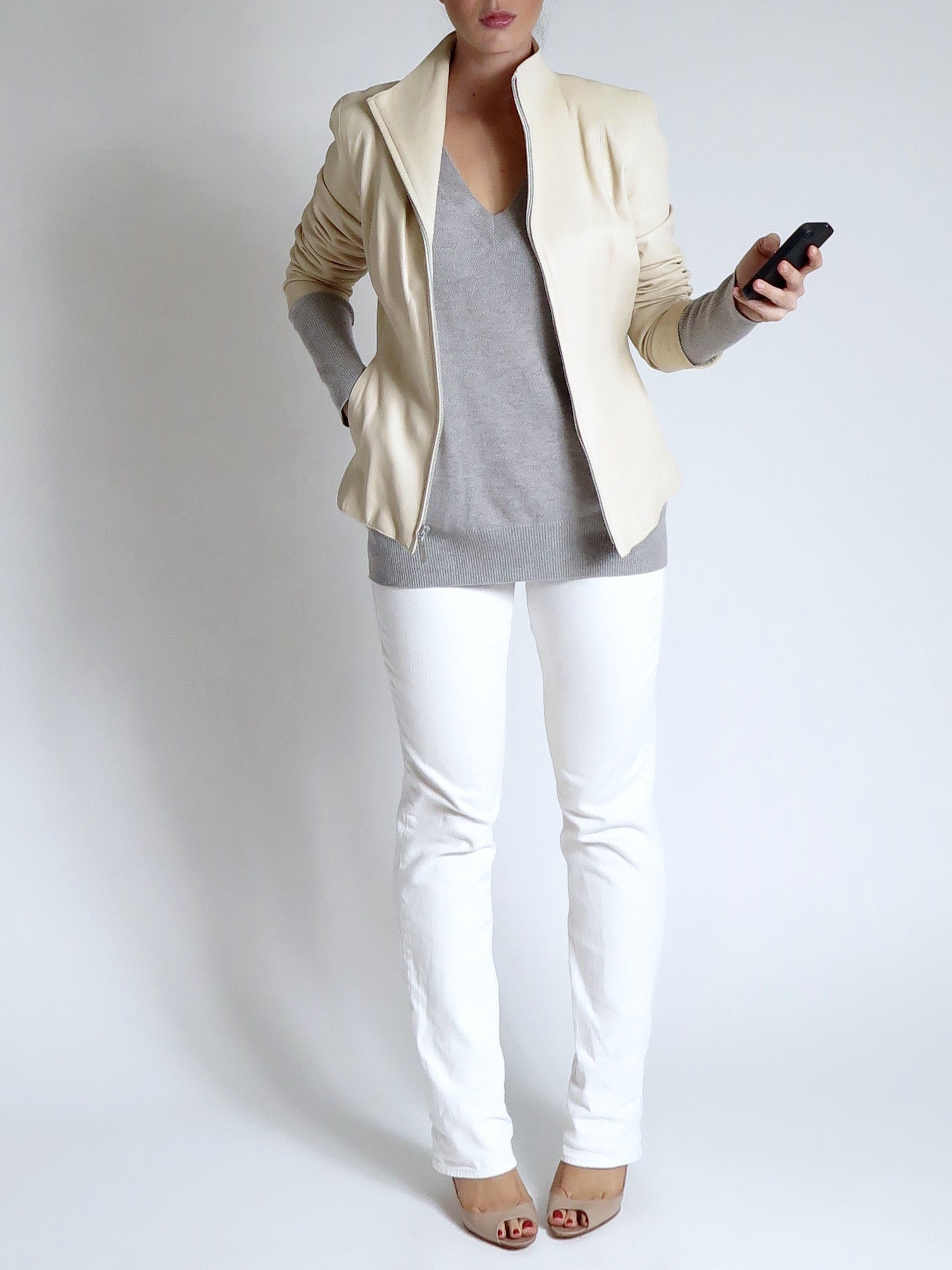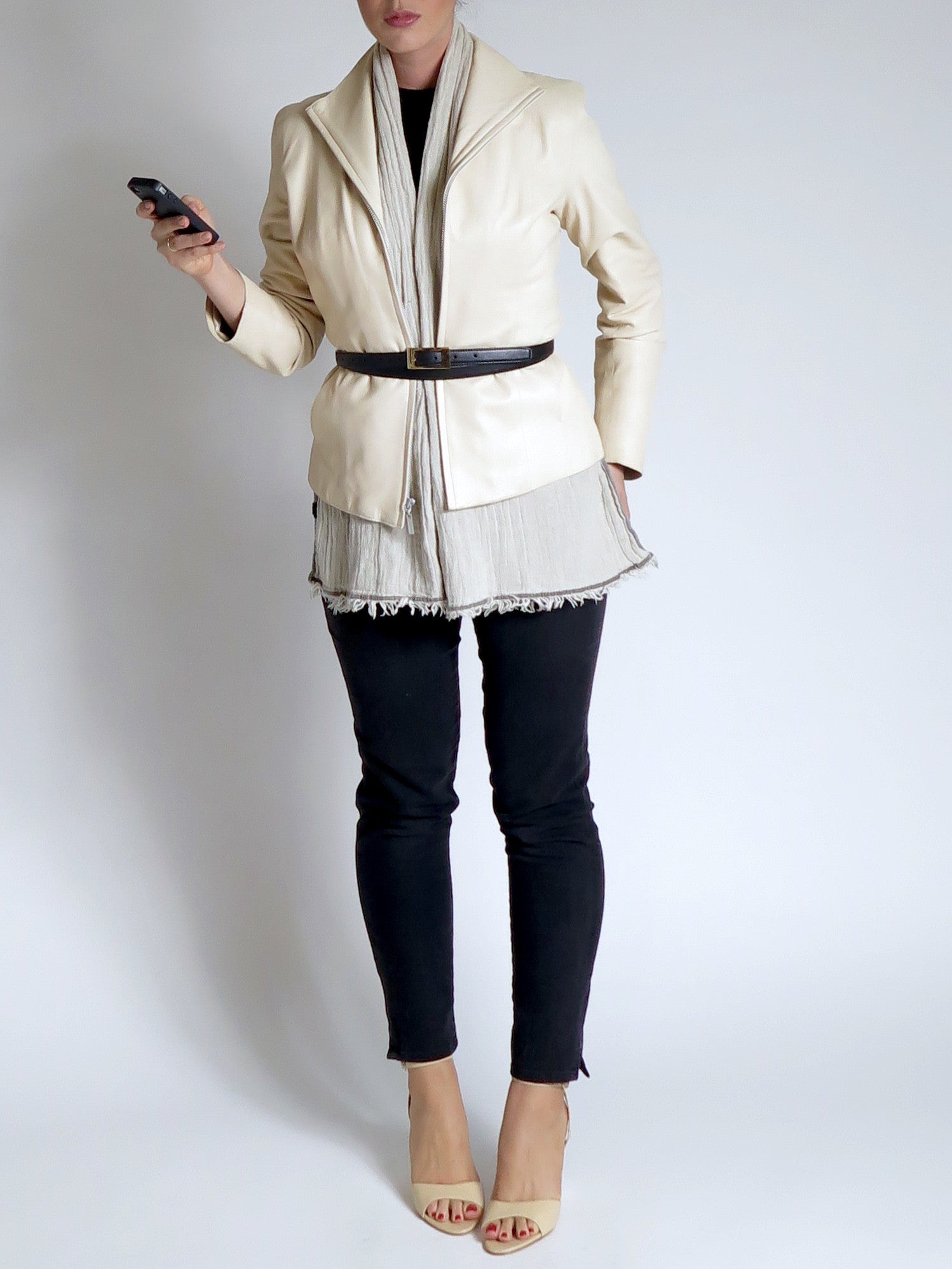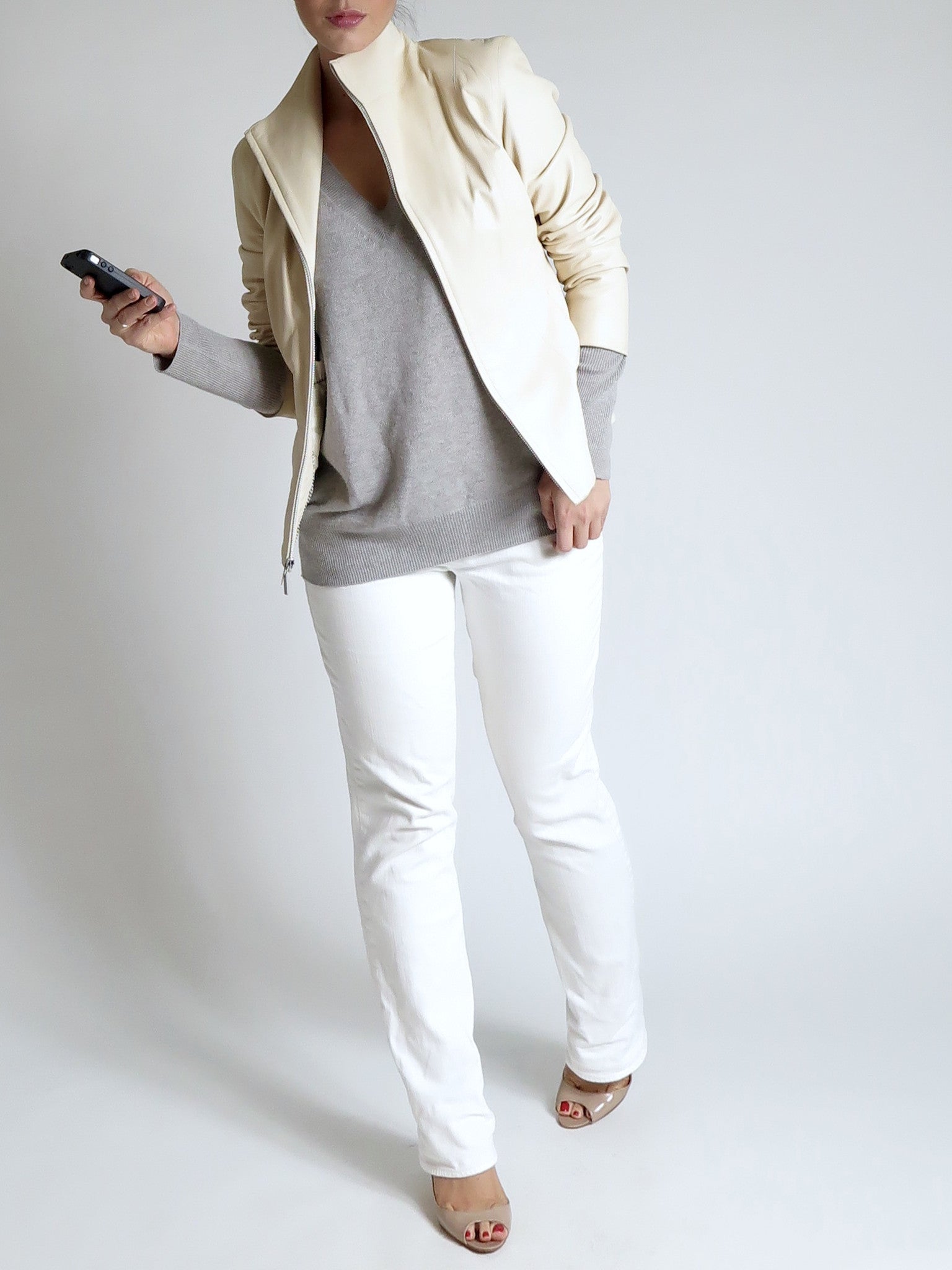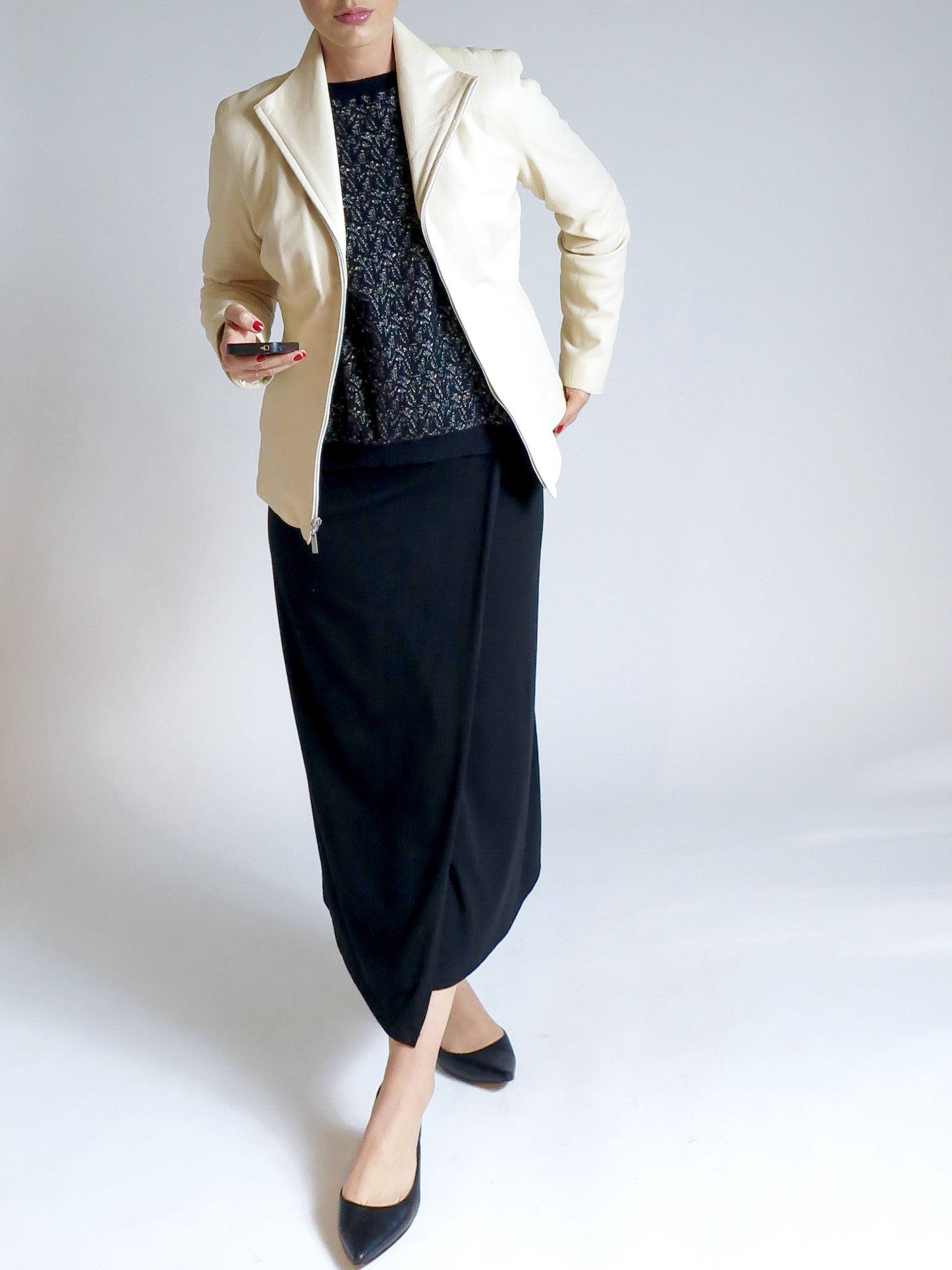 Ensemble Scenario
Z Butter Leather Jacket
It is.......butter soft, so supple, that's when you know you have found a leather jacket for all occasions and all seasons to come; rocking over a long tee tunic and leggings for grocery store runs, or layered over a silver sequined dress for New Years Eve this guy will see you through in style!
The hue is a warm creme, and and is made of 100% lambs skin from a very prominent label. The jacket has a pristine silk lined interior featuring a few hidden pockets and two "inseam" pockets on the outside of the jacket. They become invisible when zipped, perfect for a dressy occasion or wearing the jacket as a top. 
The jacket is very light, but is luxe leather and when worn with turtlenecks and sweater in the winter, you will be cozy, but is light enough to wear through summer, think of date nights to movies...they are always so breezy in there! 
Label Size 6 
Model is 5/5' and a true size 8 
Check out our inspirations from global style icons: