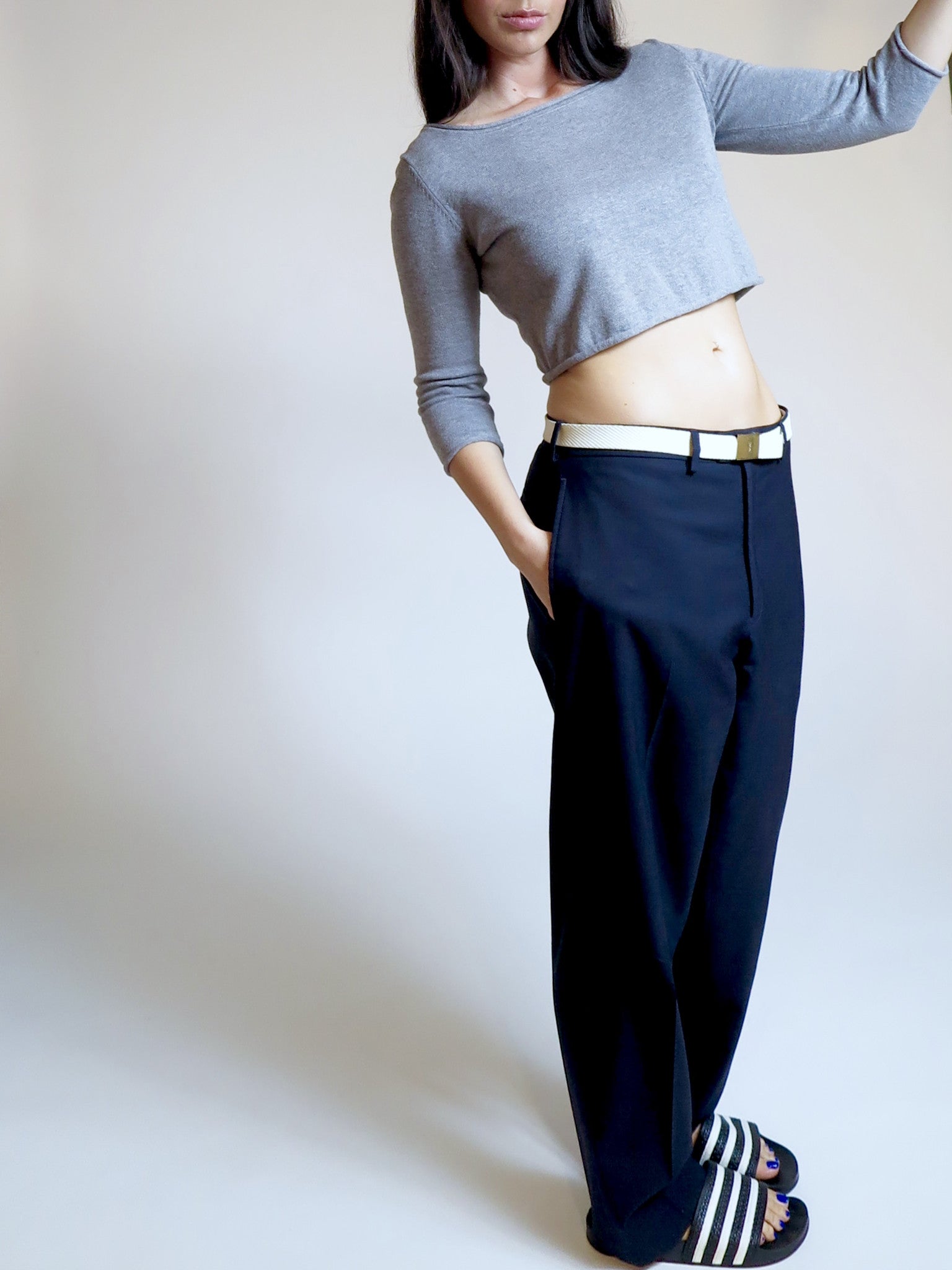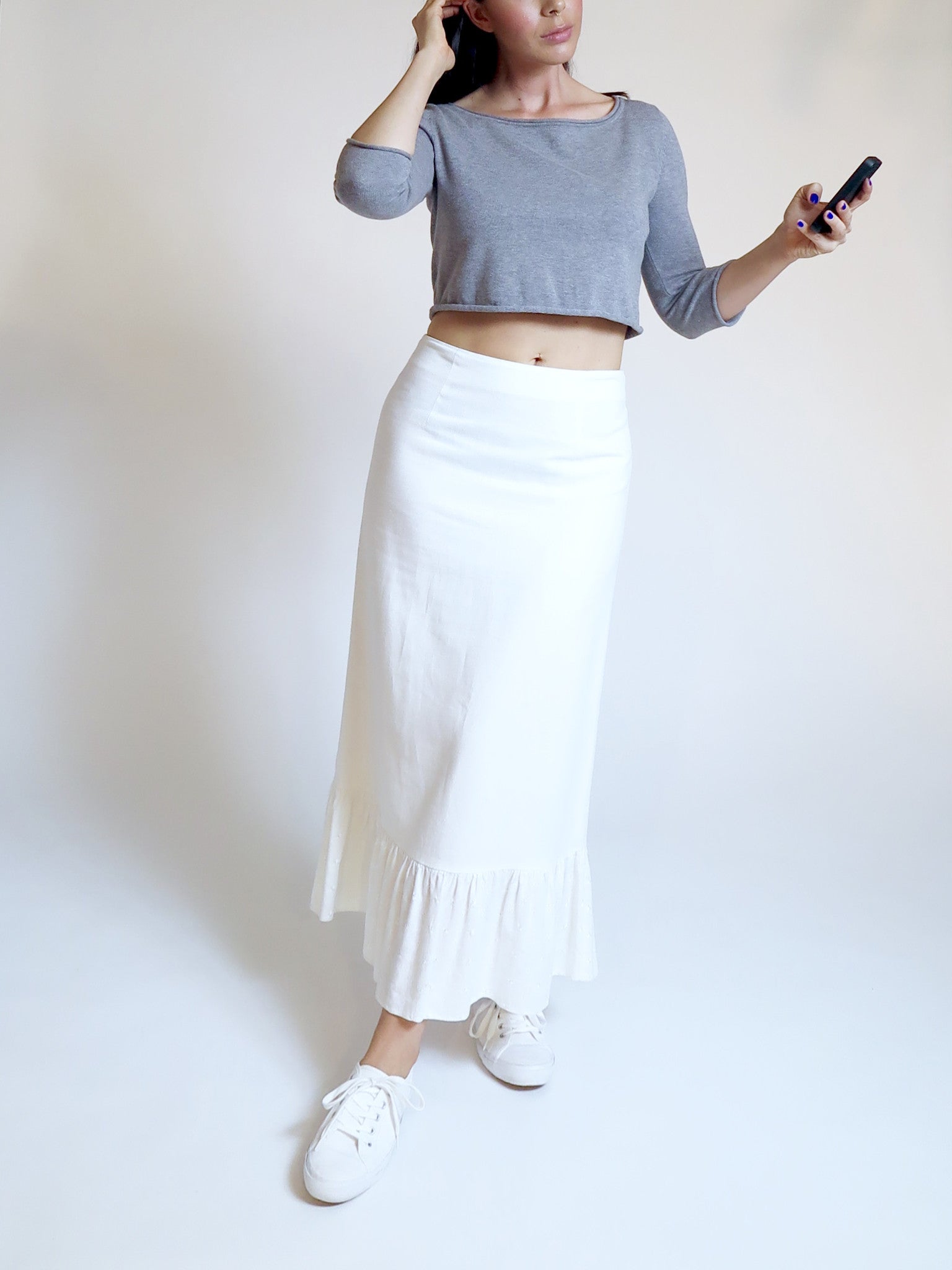 Ensemble Scenario
Z Grey Cali Top
Ok, so there are many things about this crop top that we adore;
1. It is oufittedin super soft cotton, making it like your favorite sweatshirt.
2. We love the deep boat neckline, mirroring the hemline of the crop, making YOU look leaner, visually speaking.
3. The subtle, but sexy buttons down the back, we can't explain it, but it's pretty hot.
4. Where it crops, when your arms are down, it hits right under your ribcage, making your waist seem just an inch or two smaller, score!
Label size 36 - US small
Model is 5/5' and a true size 8
Would work on sizes 2-a small busted 10
As always, check out our global inspirations behind this top: