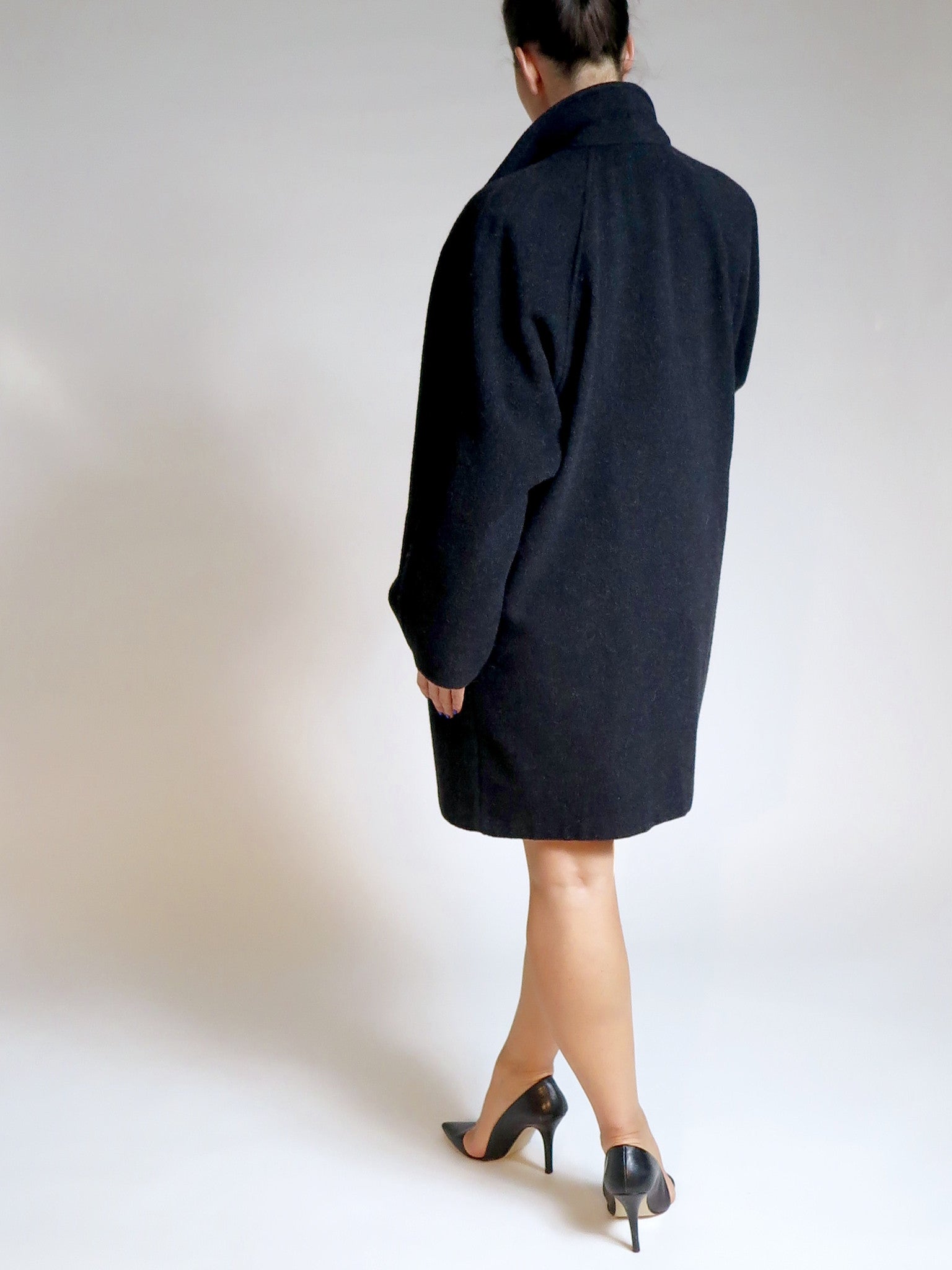 Ensemble Scenario
Z Charcoal Jacket
Isabel Marant anyone? If there was ever a piece I have found that resembles her slouchy-rockn-roll laid back vibe, THIS ONE IS IT.
This jacket has the classic dramatic long lapel opening, complimented with exaggerated shoulders and a nipped hemline. This is a wonderful jacket to throw over ANYTHING, we are talking your biggest and baddest chunky-knit sweaters, perhaps a bomber jacket underneath, NYC layering, no problem, and best of all you'll look put together and look like your wearing a great designer piece, score!
This is 100% wool jacket, that is lined and is very warm. Two pockets will keep your hands nice and cozy if needed. The over-sized look is the point so embrace it!
Model is 5/5 and true size 8 
Jacket label is 11/12
Wear this jacket like our many leading inspiration ladies: