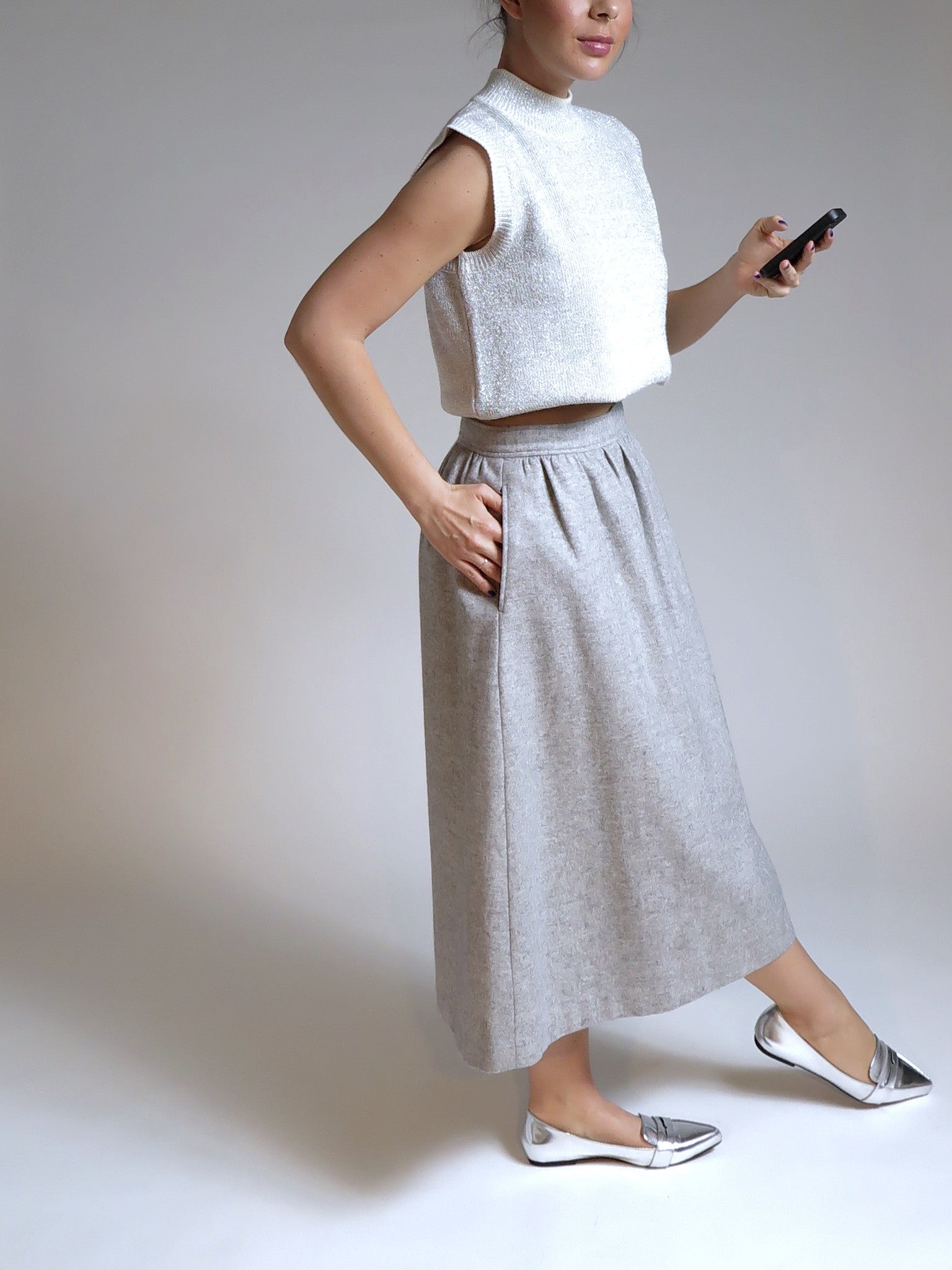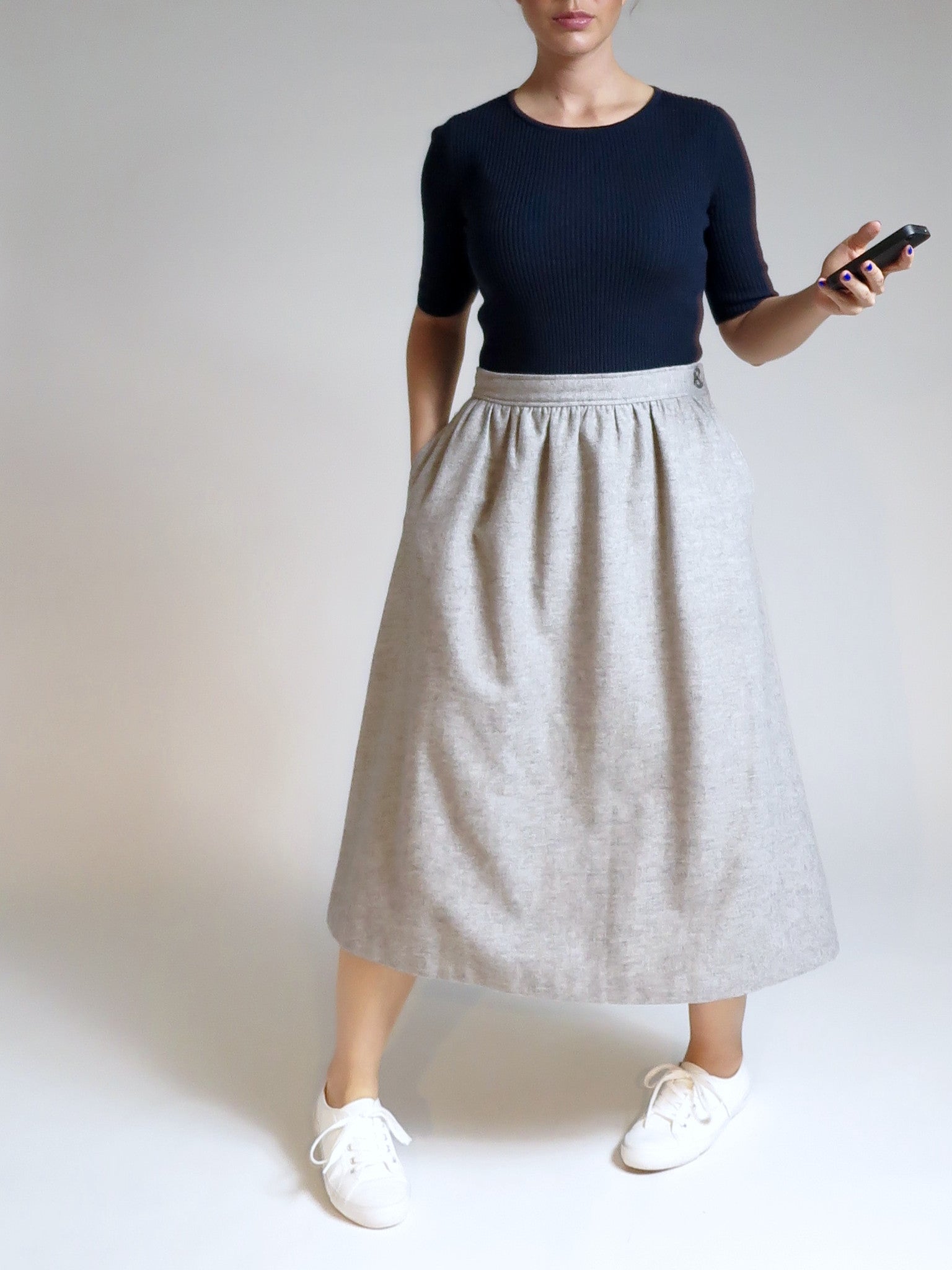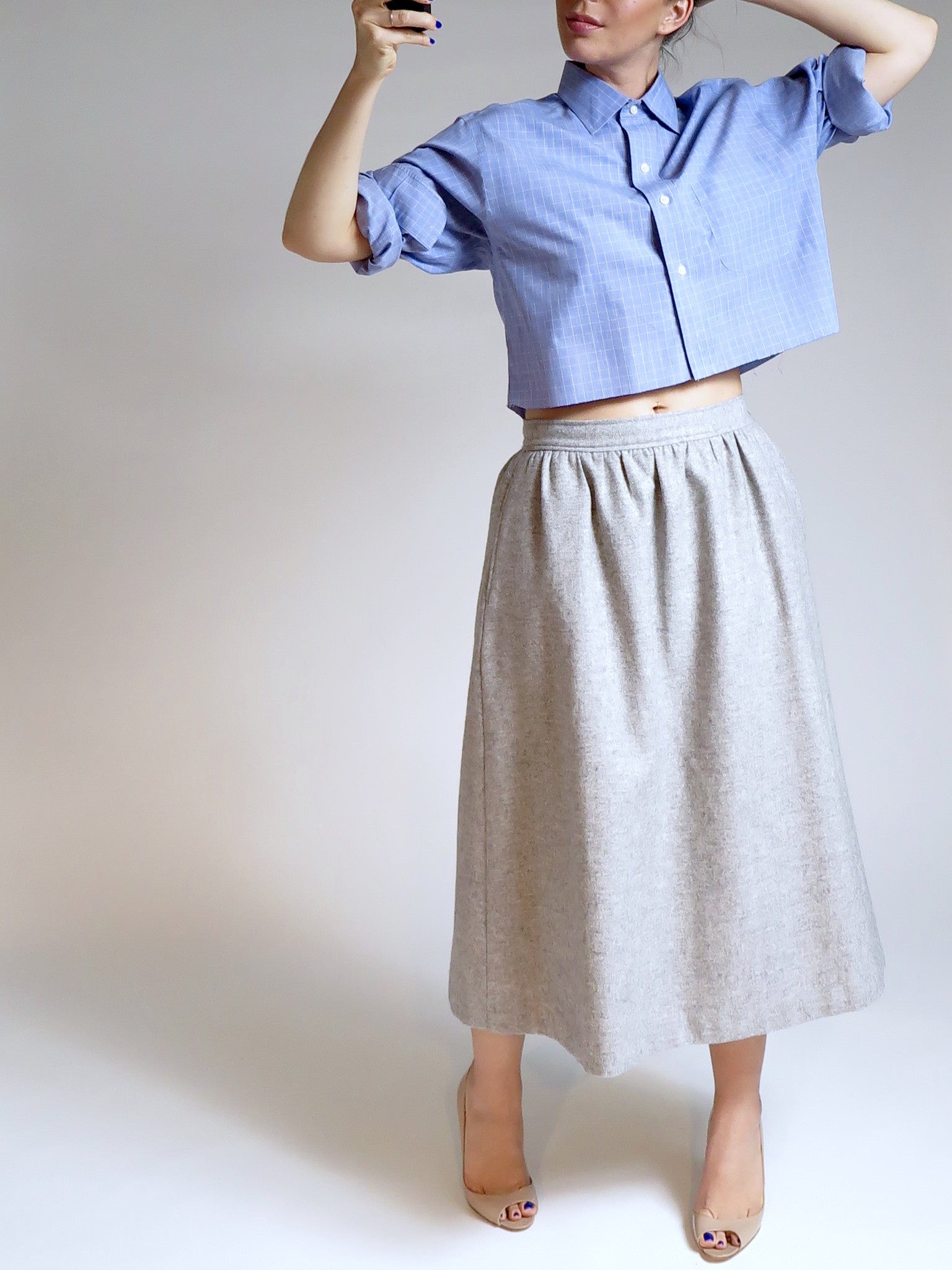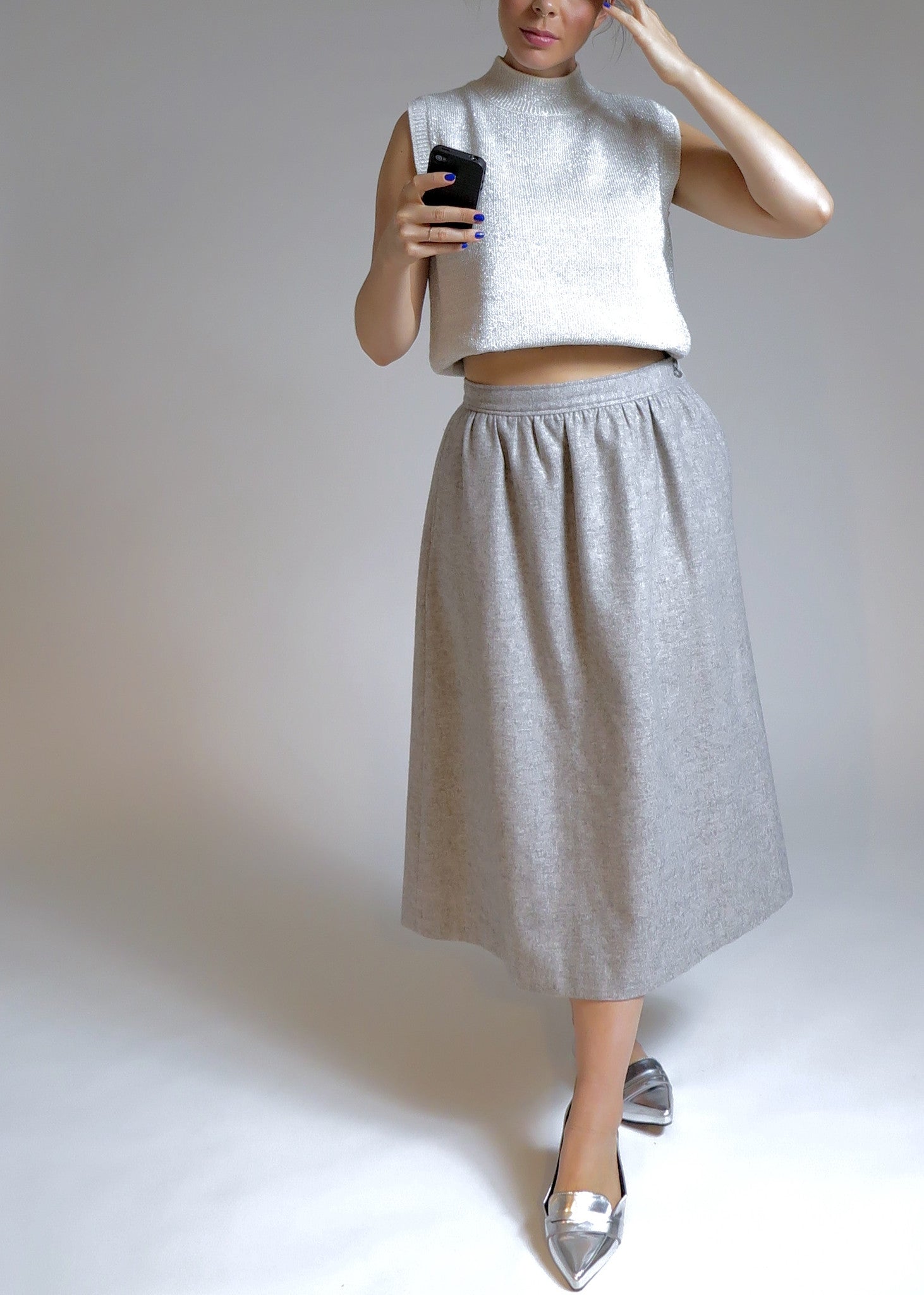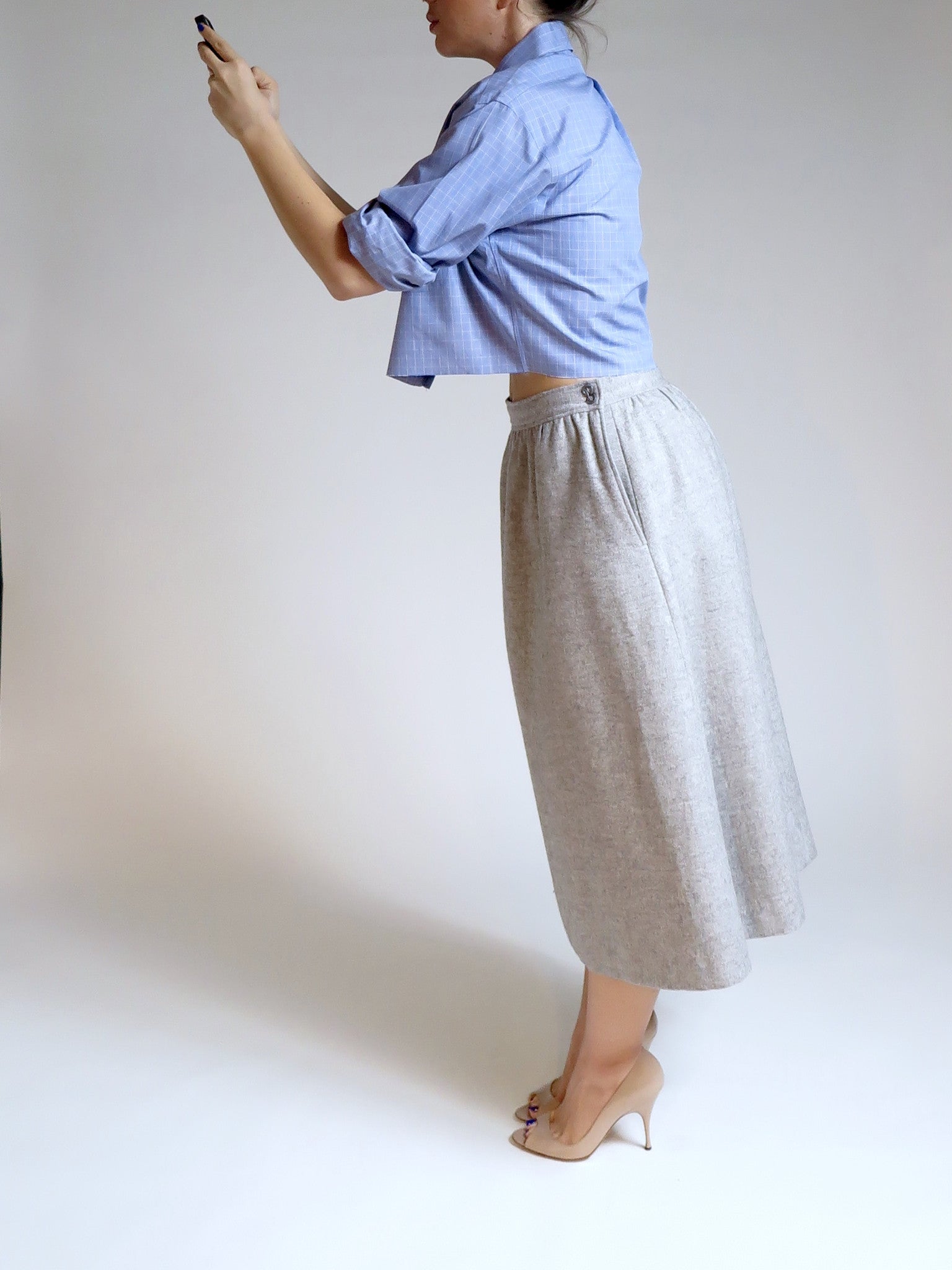 Ensemble Scenario
Z Gender Bender Skirt
Grey is making a huge statement in the fashion world, I guess it has always been a little forgotten, at least to us, but not anymore! Grey, on Grey, on Grey has got us obsessed with this classic color, cut, and weight of this skirt. 
Outfitted in a traditional men's wear 100% wool, giving a un-traditional spin to a feminine bell skirt. The skirt is fully lined, so that it won't itch and scratch, and is complimented with two convenient pockets at the side, to make sure you have that cool-girl slouch when wearing this is the board room. 
Perfect with chunky sweaters, trim crew necks, and cut-off oversized men's button ups. If you want to embrace the grey on grey trend, check out our tops for a perfect cropped number to match this skirt seamlessly. 
*Only season you may not want to wear this skirt in is summer, but other than that, she's a showstopper any day of the year
Label size 14
Model is 5/5' and a true size 8 
Skirt will work for sizes 6-a small waisted 10
Here are the global fashion images, inspiring this skirt.