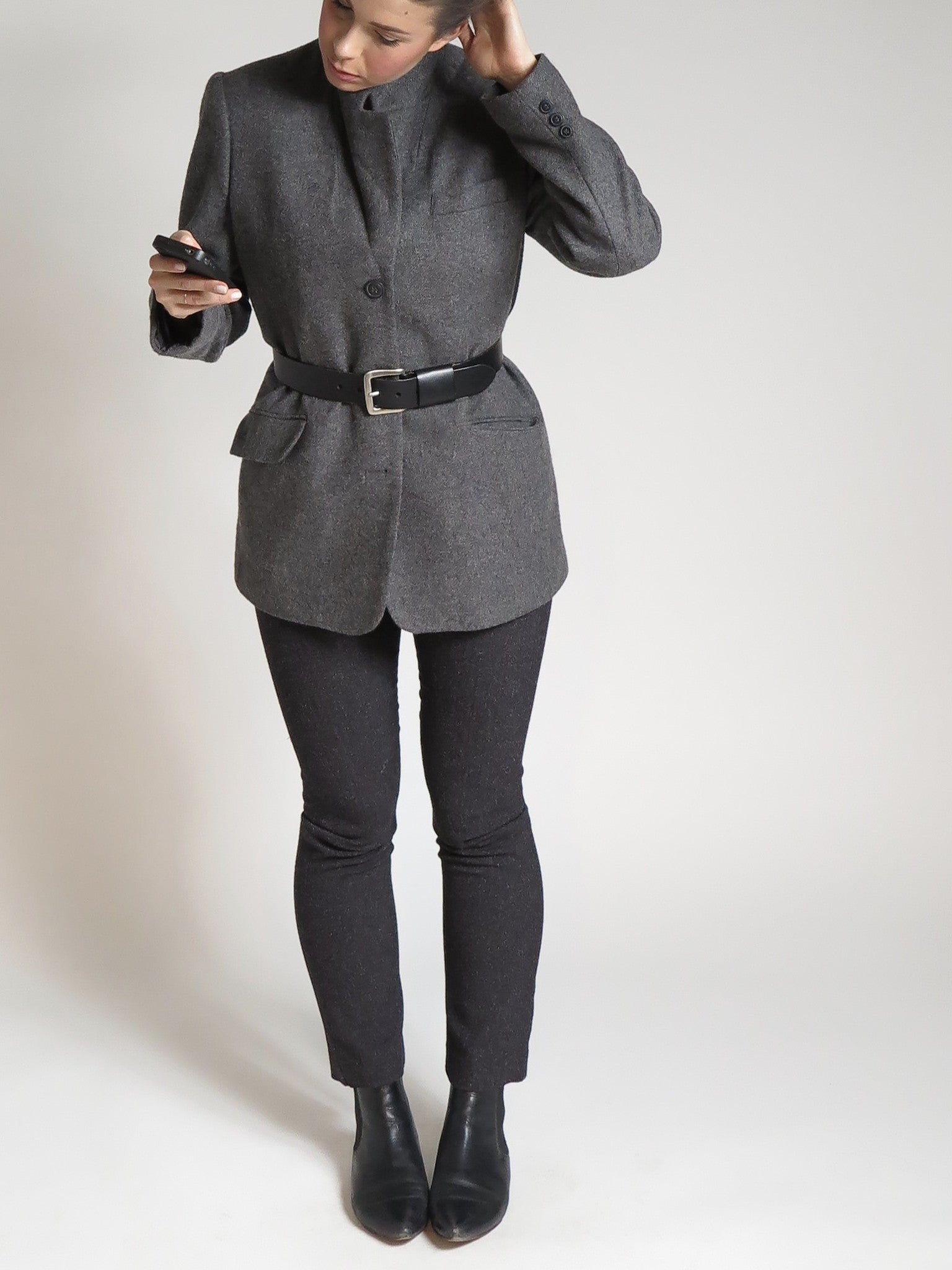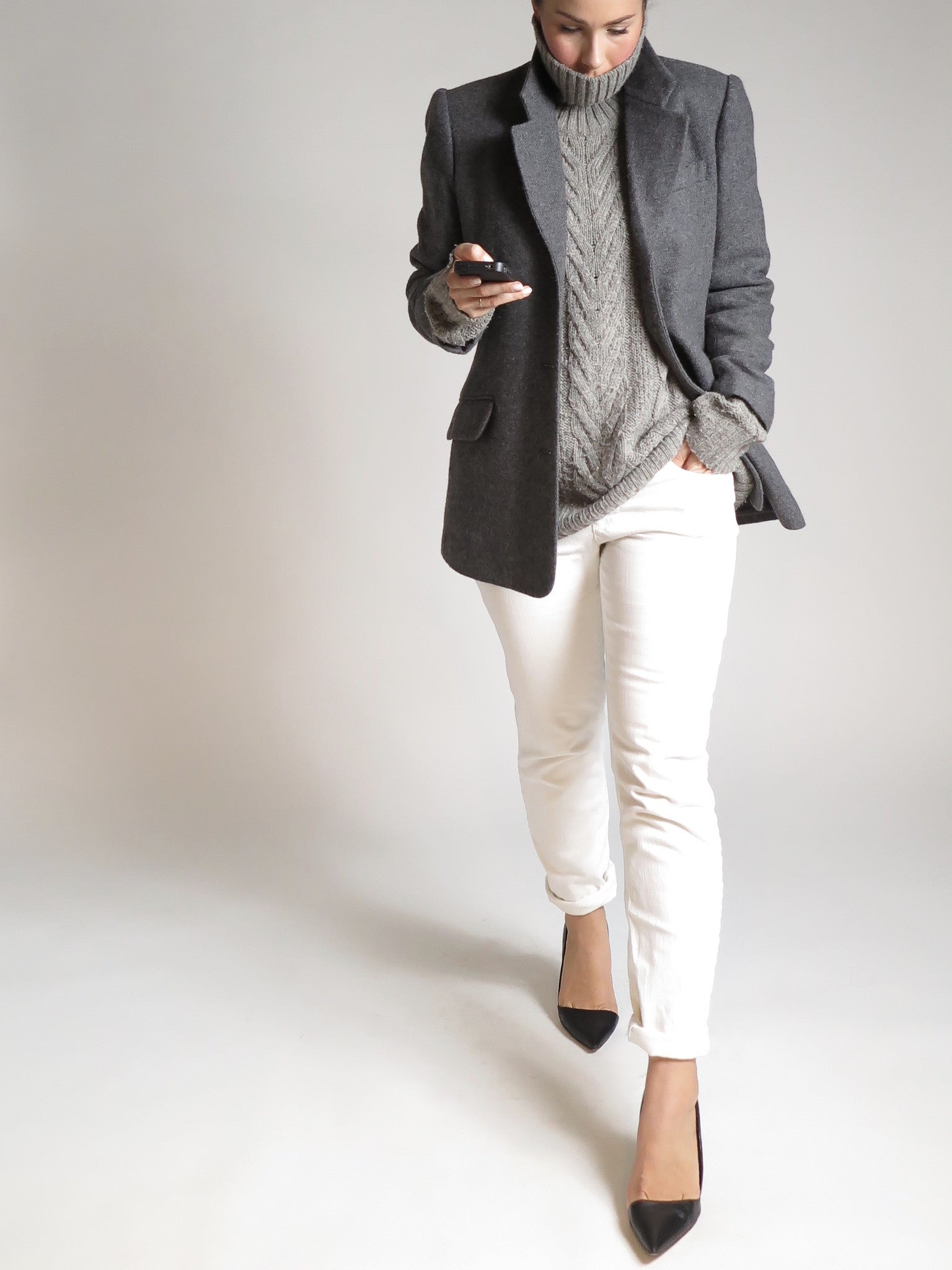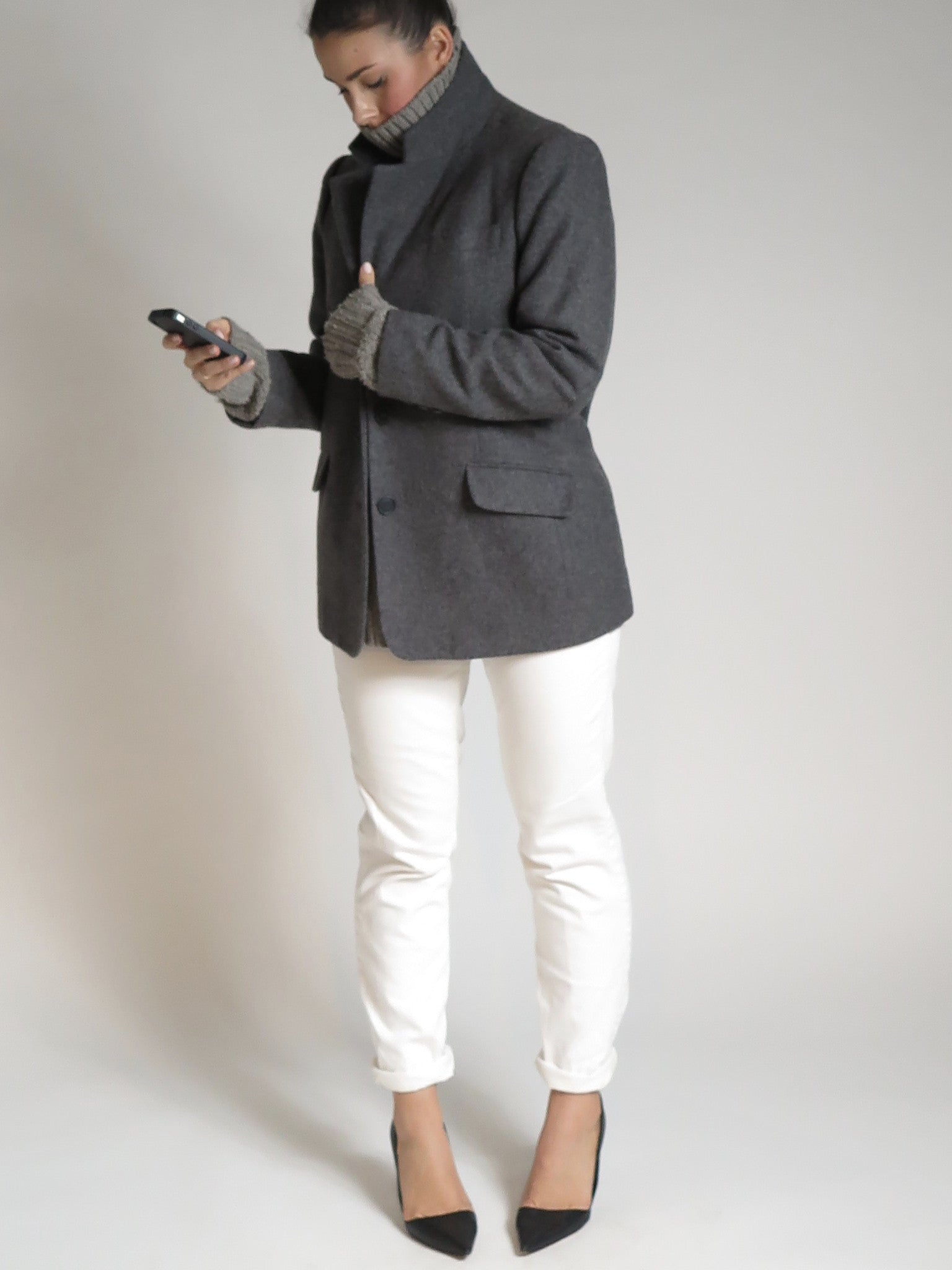 Ensemble Scenario
French Girl Blazer
This is a look we have always loved here at Ensemble Scenario and the French style gang has this look nailed down, and soon you can too, all with the purchase of this simple blazer, YES, it's that simple!
This blazer is outfitted in 100% wool and shaded in light charcoal grey that easily adapts into your wardrobe effortlessly. The jacket is cut gracefully with a woman in mind, but is not too dramatic on the tailoring, allowing you to layer very chunky knits underneath, but not too big to be worn simply alone.
Paired with two functioning pockets to keep your hands warm, and as a style note, you can flip the flaps to the pocket inside, and create a more minimal look the the blazer, viola! Literately, throw over any outfit and step into that classic Euro chic look that gets better when paired with a simple belt and chunky scarf! 
No label size but would estimate a woman's 10
Model is 5/5' and a true size 8
Best for sizes 2-10 
**This is one of these blazers that look very cool when worn a bit oversize, shove up those sleeves and you're good to go.