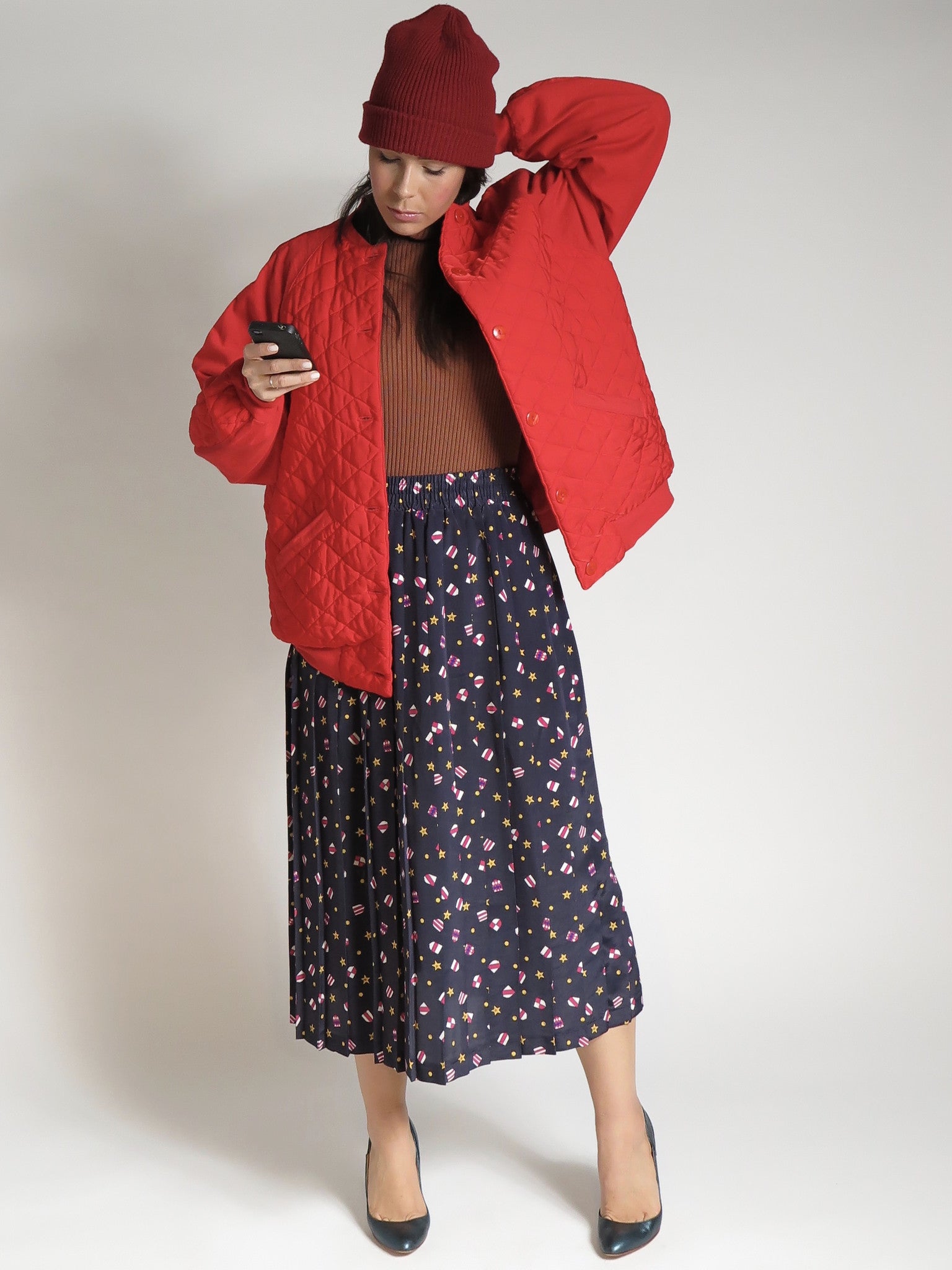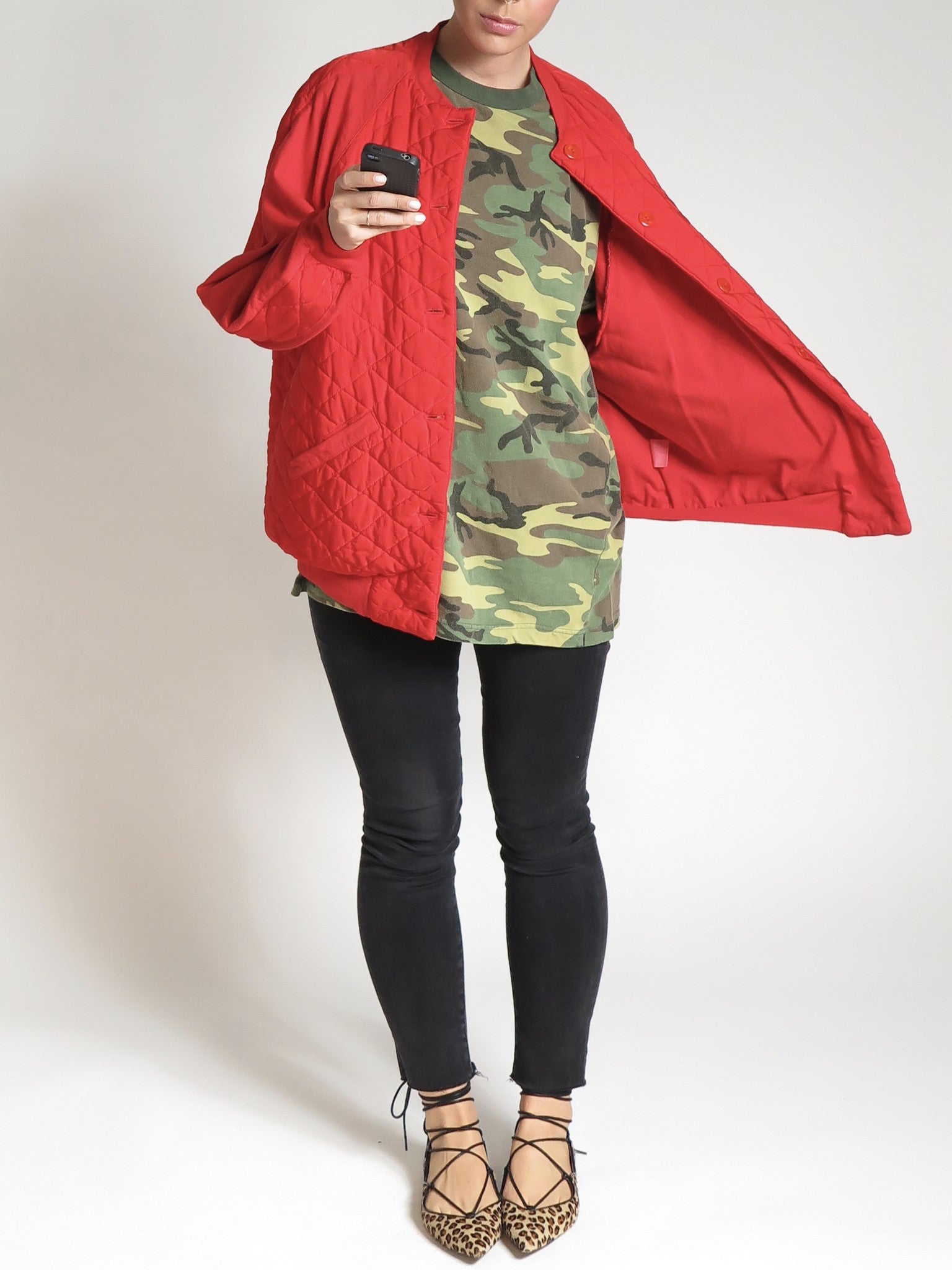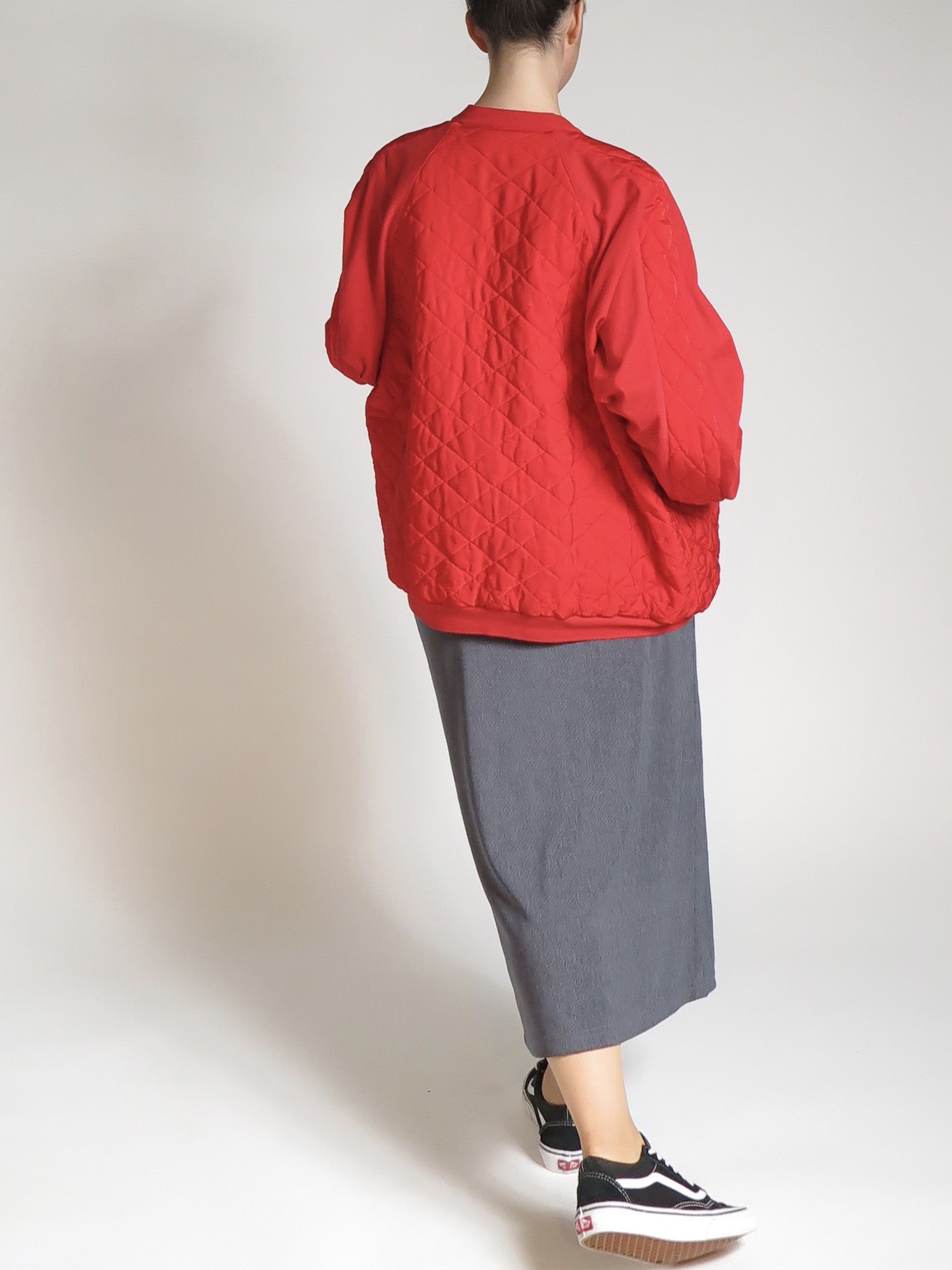 Ensemble Scenario
Z Dee Bomb Jacket
Free Shipping on Orders over $75
Up your street game-cool factor when sporting this "of the moment" shilouette. Enter the classic bomber jacket, everyone's doing it, Kendall Jenner, Victoria Beckham, even the runways of Valentino have upped the ante on the classic military staple. 
Really all shapes and sizes work great with this trend, however, when you find one as show-stopping as this Chinese red, satin, quilted, over-sized gem, you hop on it! The red is electric, pure, and energizing, the kind of red that can honestly be argued as a neutral, since it will pair well with most other colors. The textiles are contrasted between, satin quilting that sits atop a heavy 100% cotton jersey, making this jacket an easy choice with most other textures in your wardrobe. 
The jacket is light, but warm, like your favorite cozy lounging sweater. This bomber also sports a nice cocoon shape that naturally hangs on the body well, which trust us is kind of hard to find, most bombers waist elastic is very tight, and can make you look more robust than you really are. This guy is pretty special. 
Label size Men's Large
Model is 5/5' and a true size 8
Here are a small handful of the current trend-setters sporting this look: