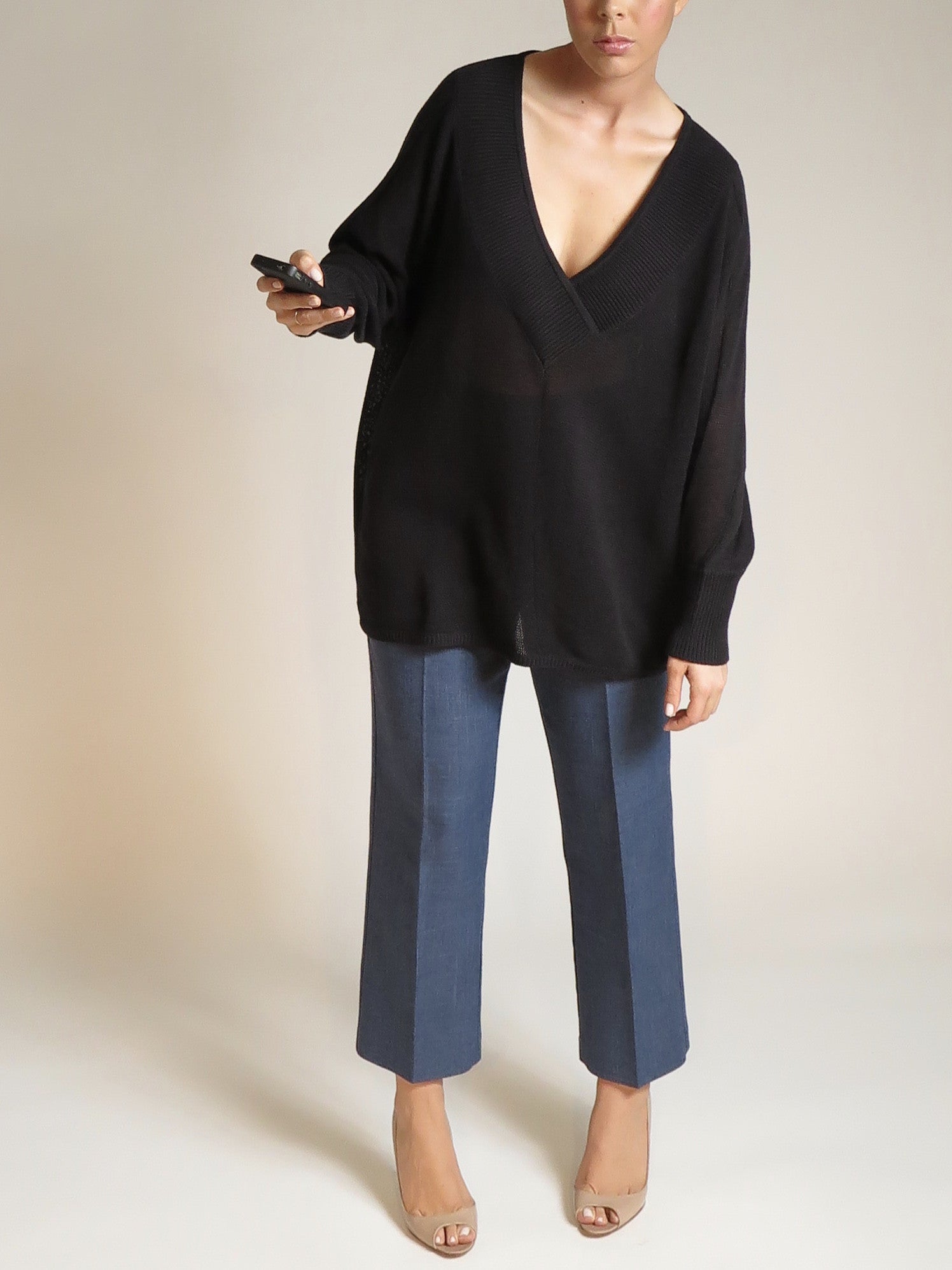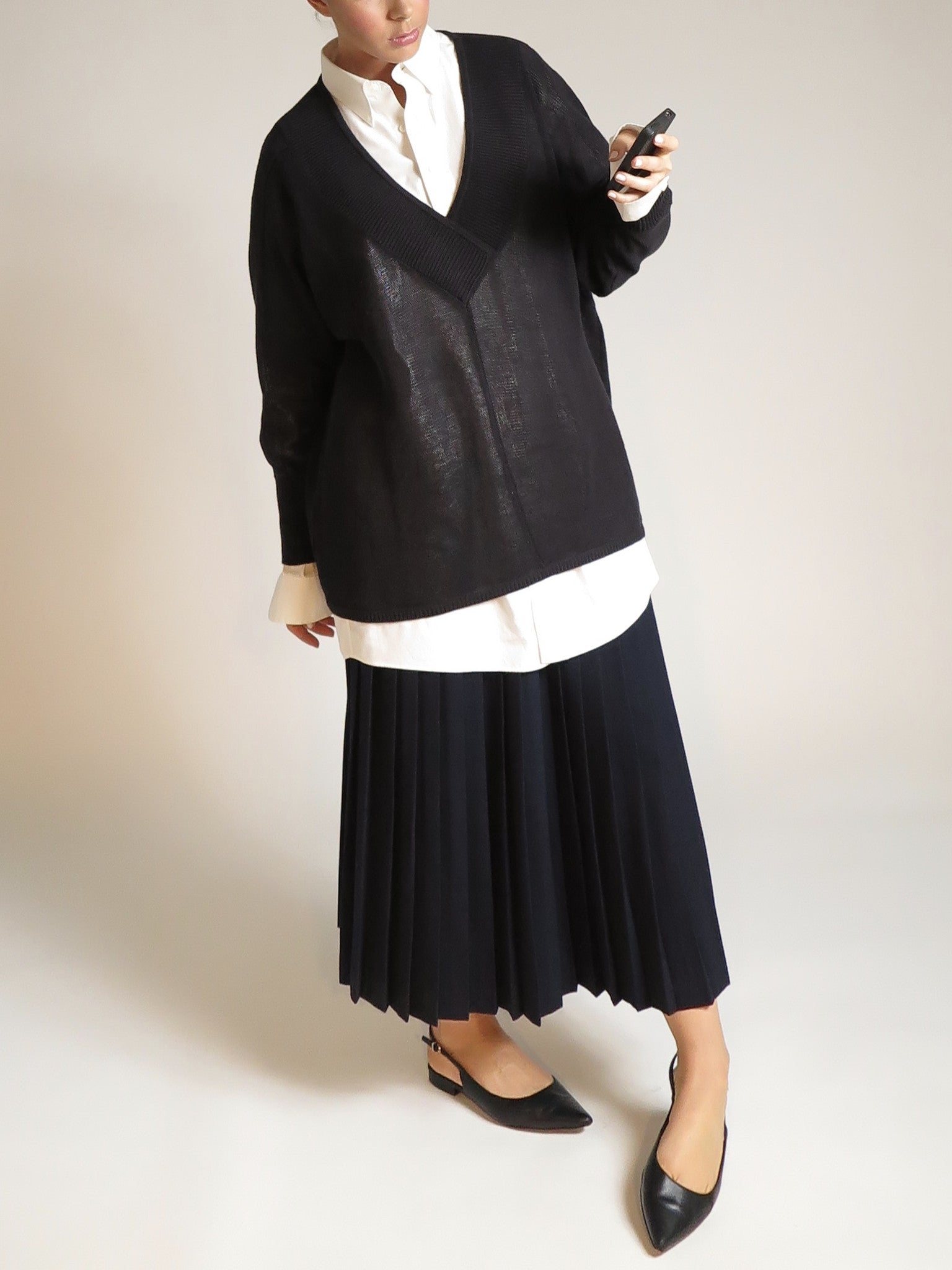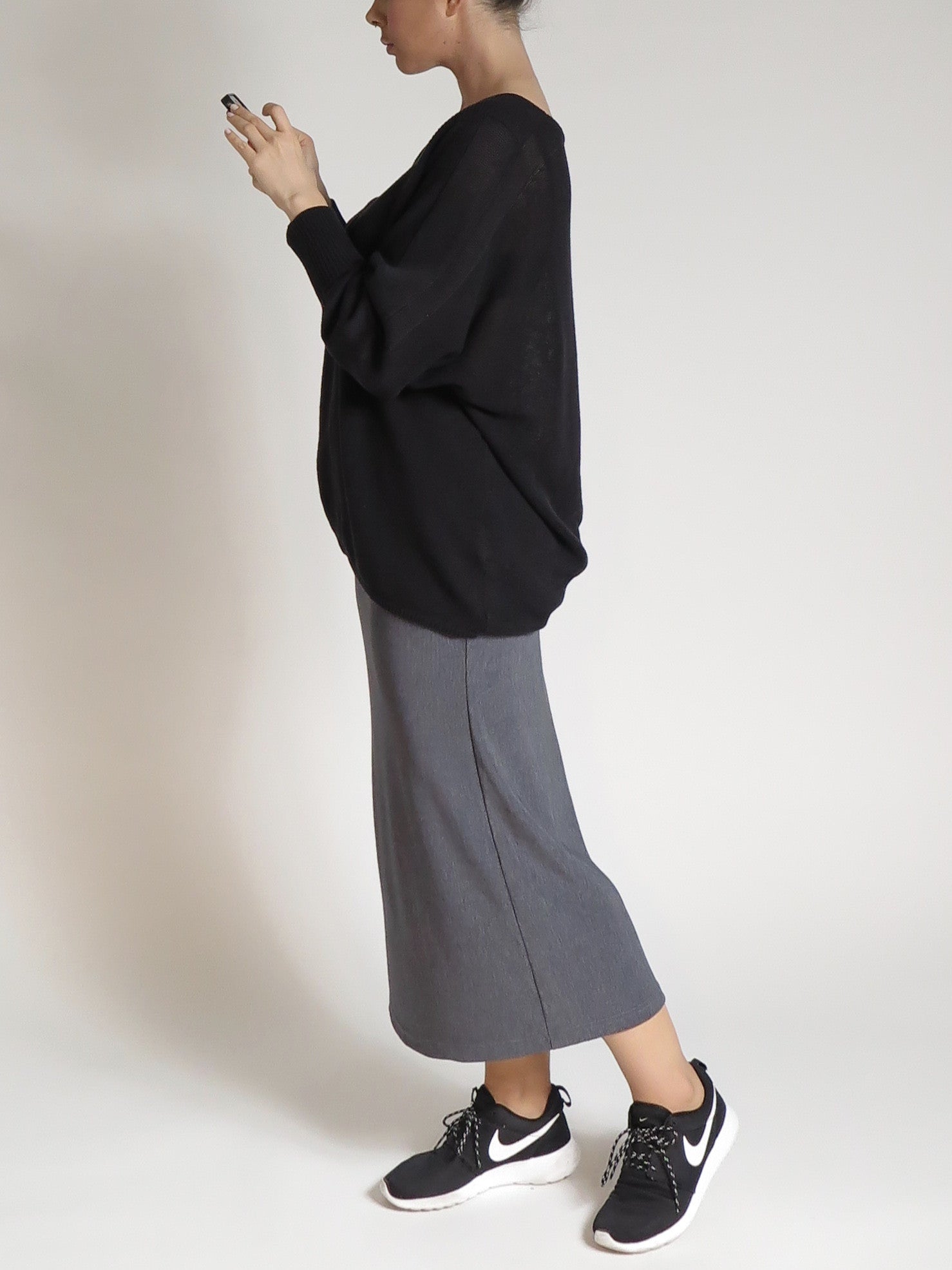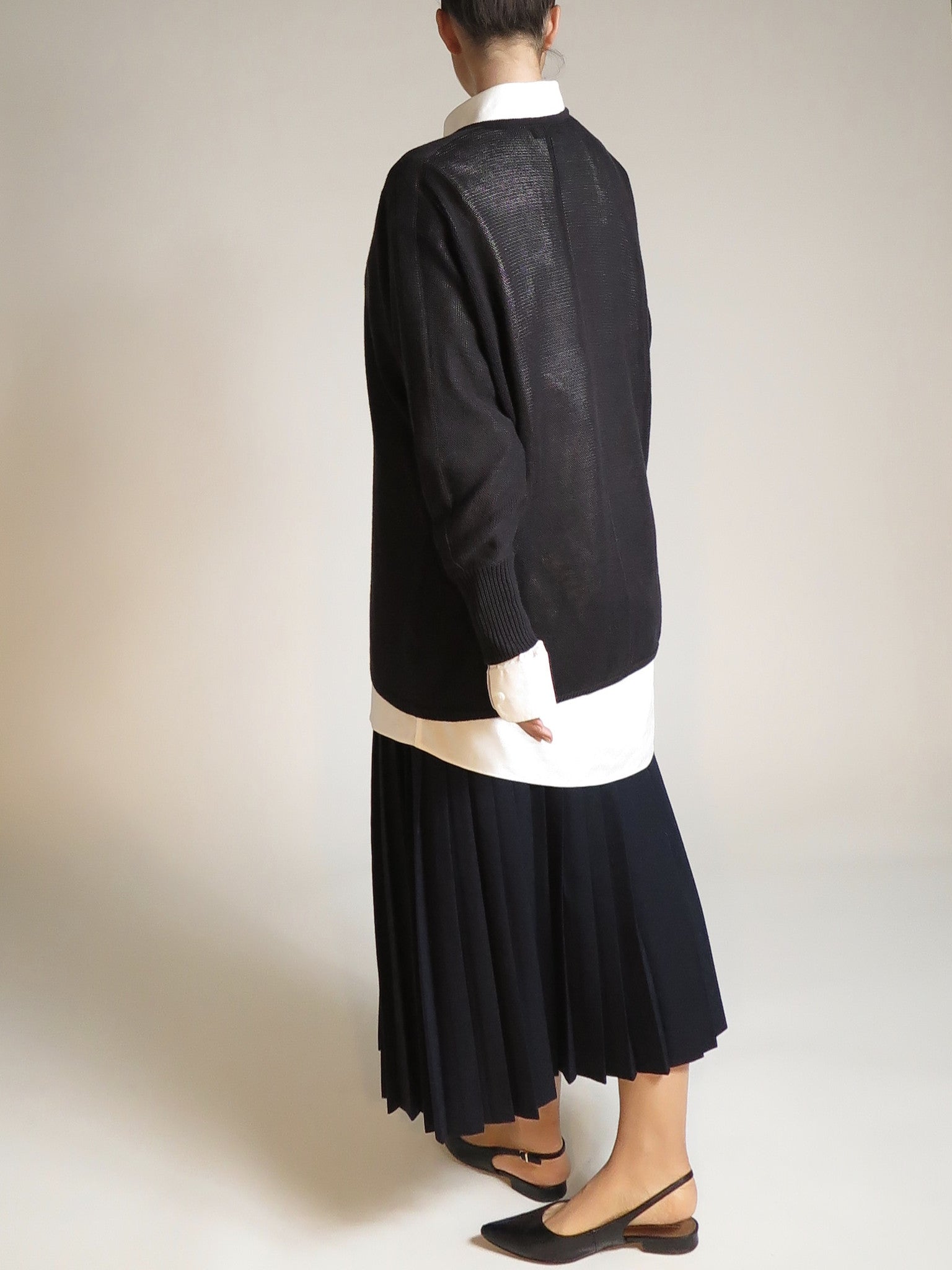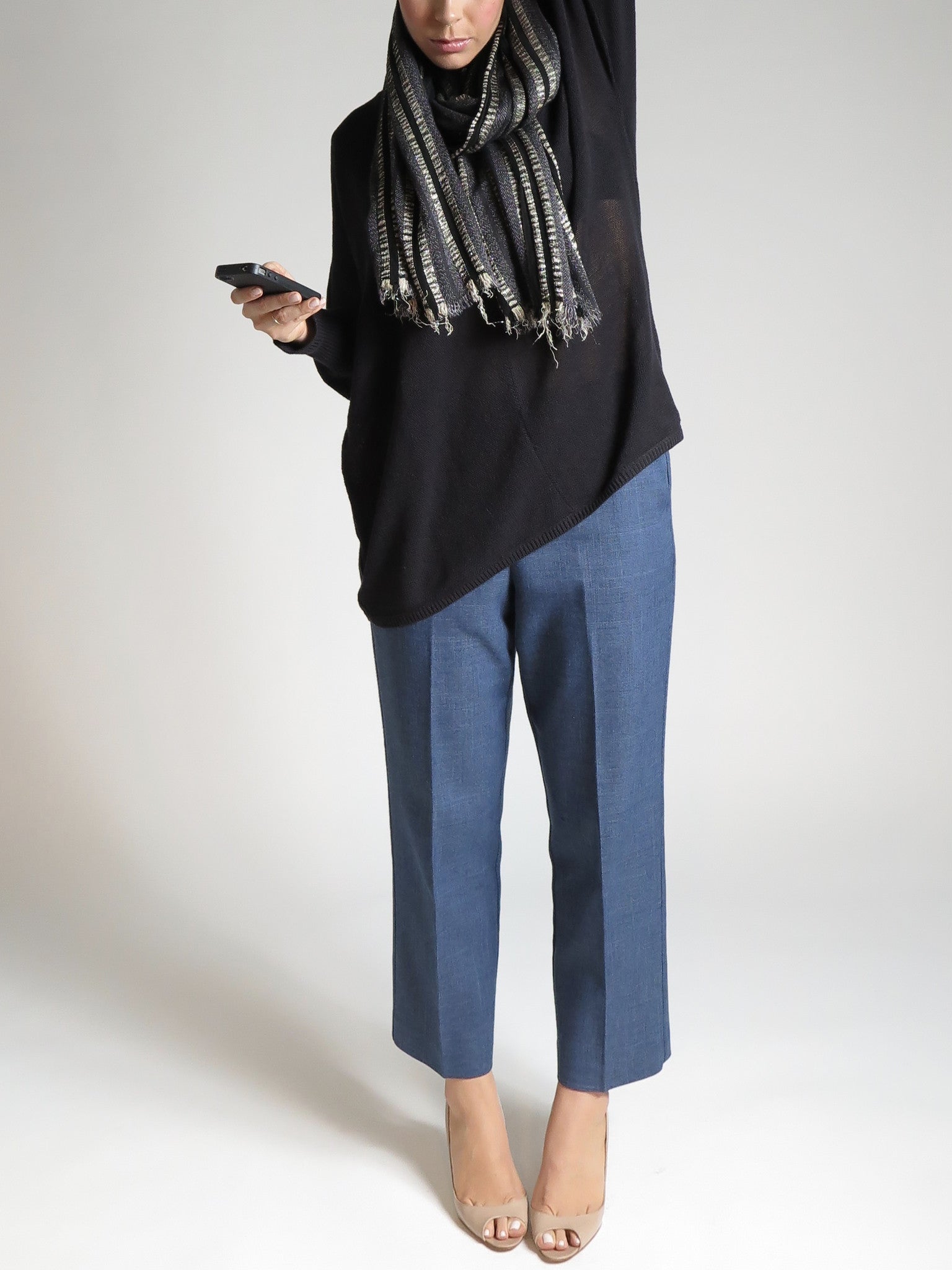 Ensemble Scenario
Z Inky Open Sweater
Free Shipping on all orders over $75
Get ready to thank the fashion gods up above because this sweater is simply smashing!
You can't tell if it is navy or black, which we love, but it is definitely black. This neckline is extremely chic, you know, the kind of deep V line that when its not sitting perfectly "in-place" some-how just gets better, and seems to really embrace the ethos of the uber exclusive brand, The Row, seriously. 
The very open weave of the sweater is so elegantly intricate that it screams luxury,  but is not scuzzy when just worn with a simple black bra underneath. Layer this piece with a very fitted blazer, and tight pencil skirt, or we also love it with an slinky silk skirt underneath, turning the luxe factor all the way UP! This adaptable piece has no limits to how you wear it, because it just looks THAT good. 
No label size but estimate a Woman's Large 
Model is 5/5' and a true size 8
Would work on sizes 4-12
Here are our exact global fashion references to help you get the look for less: