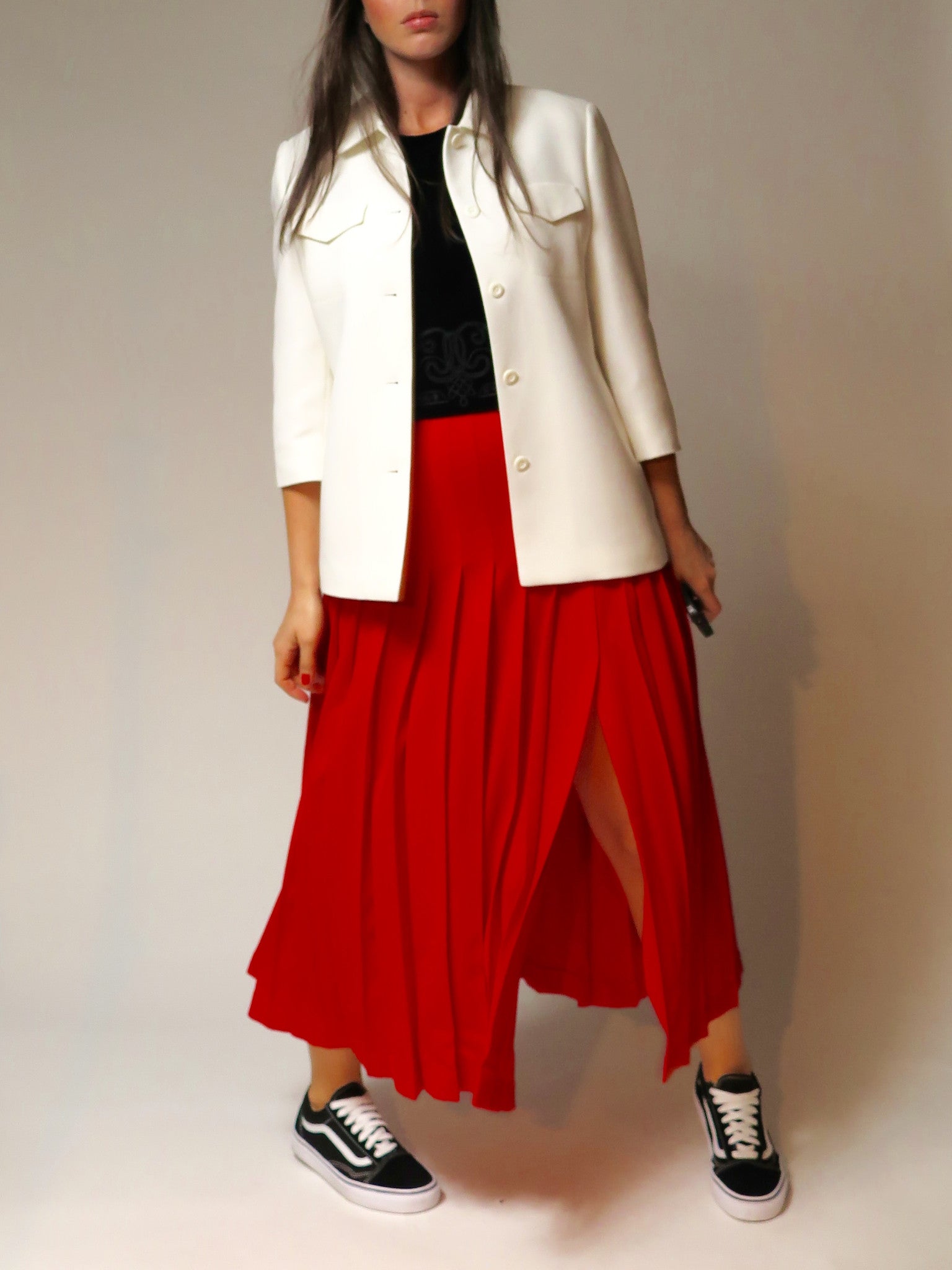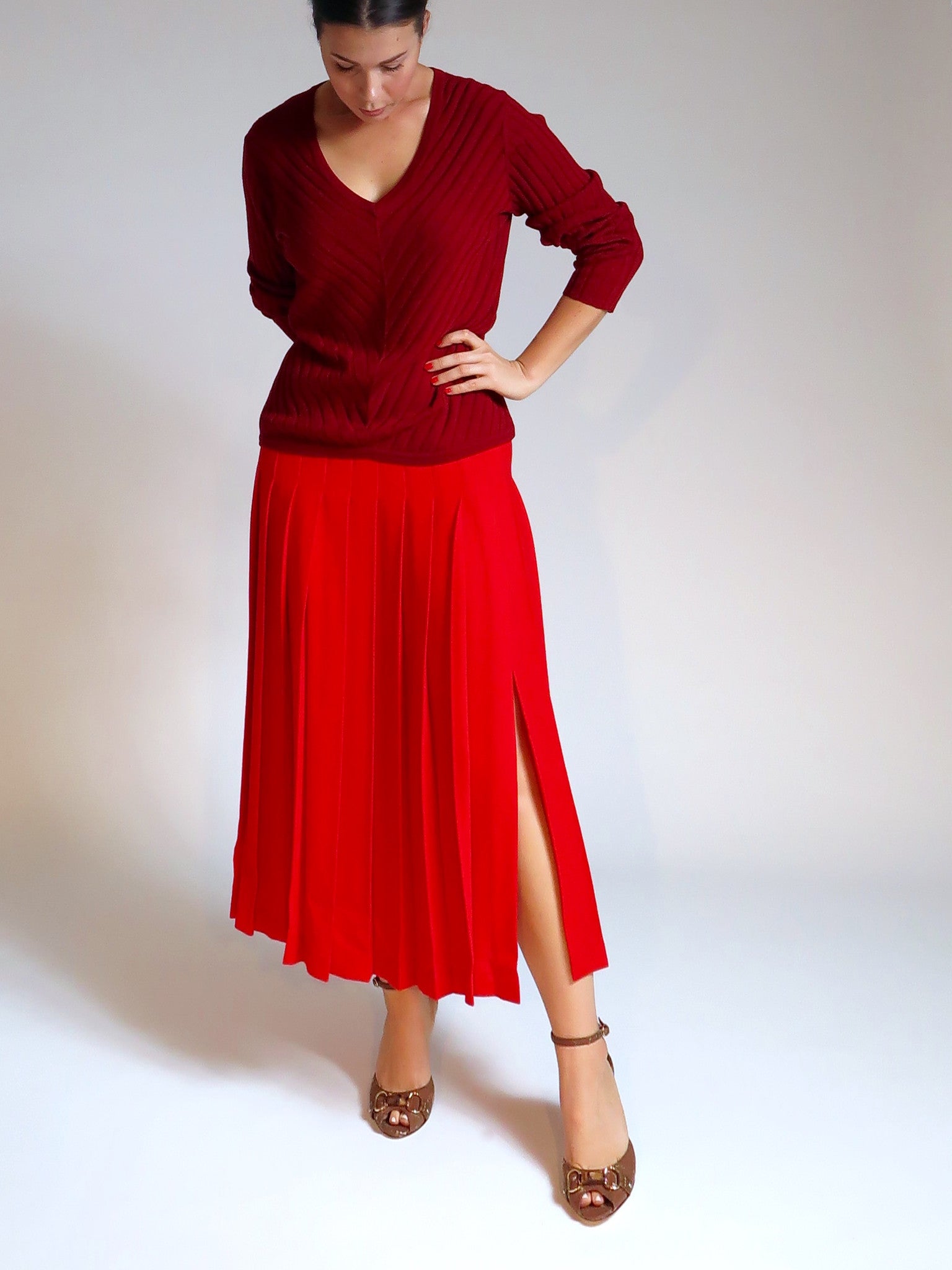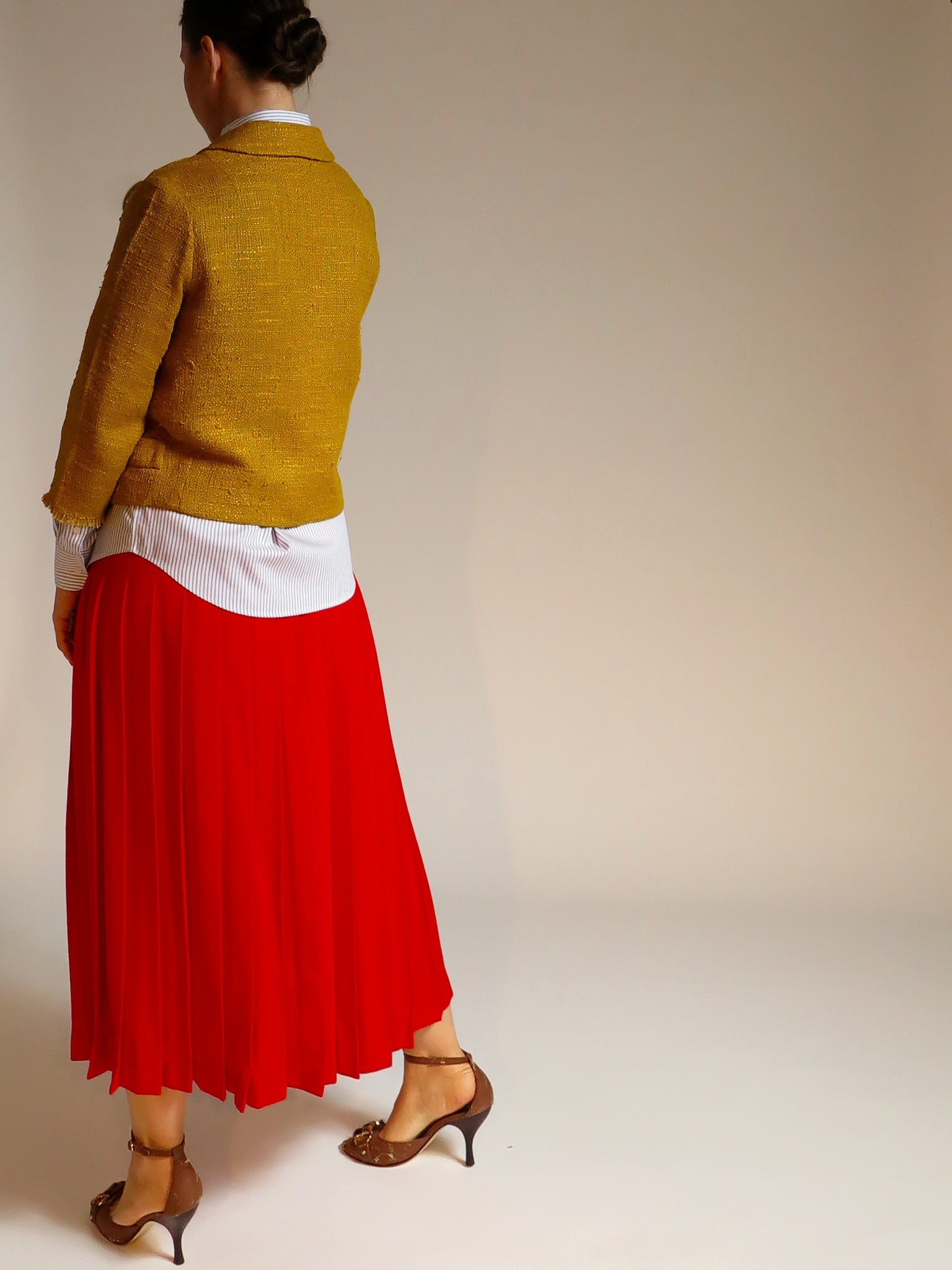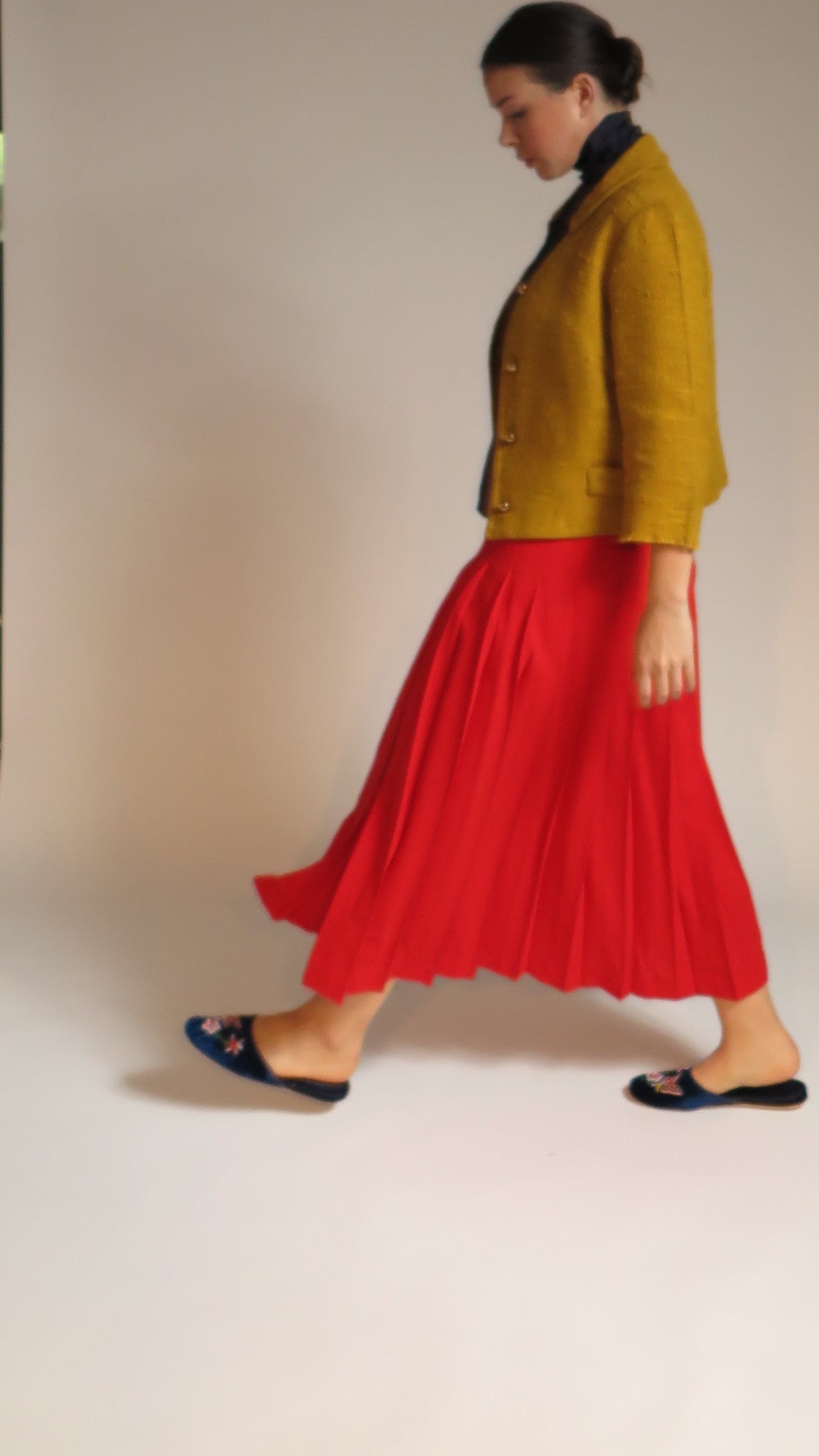 Ensemble Scenario
Z Kick Pleat Red Skirt
FREE shipping on orders over $75
Are you dying for some Alessandro Michele's GUCCI flavor in your wardrobe.....UM YES PLEASE! Get your fix with this wonderful candy-red kick pleat skirt, perfect to emulate the nerdy-cool, 70's chic that the fashion world is digging! 
Skirt is labeled size 4
Could easily be worn by a true size 6 as well. 
Model is 5/5' and a true size 8. (Skirt zipped up fine, but is a tad tight)
Check out the runway influence and street style stars rocking this coveted look: