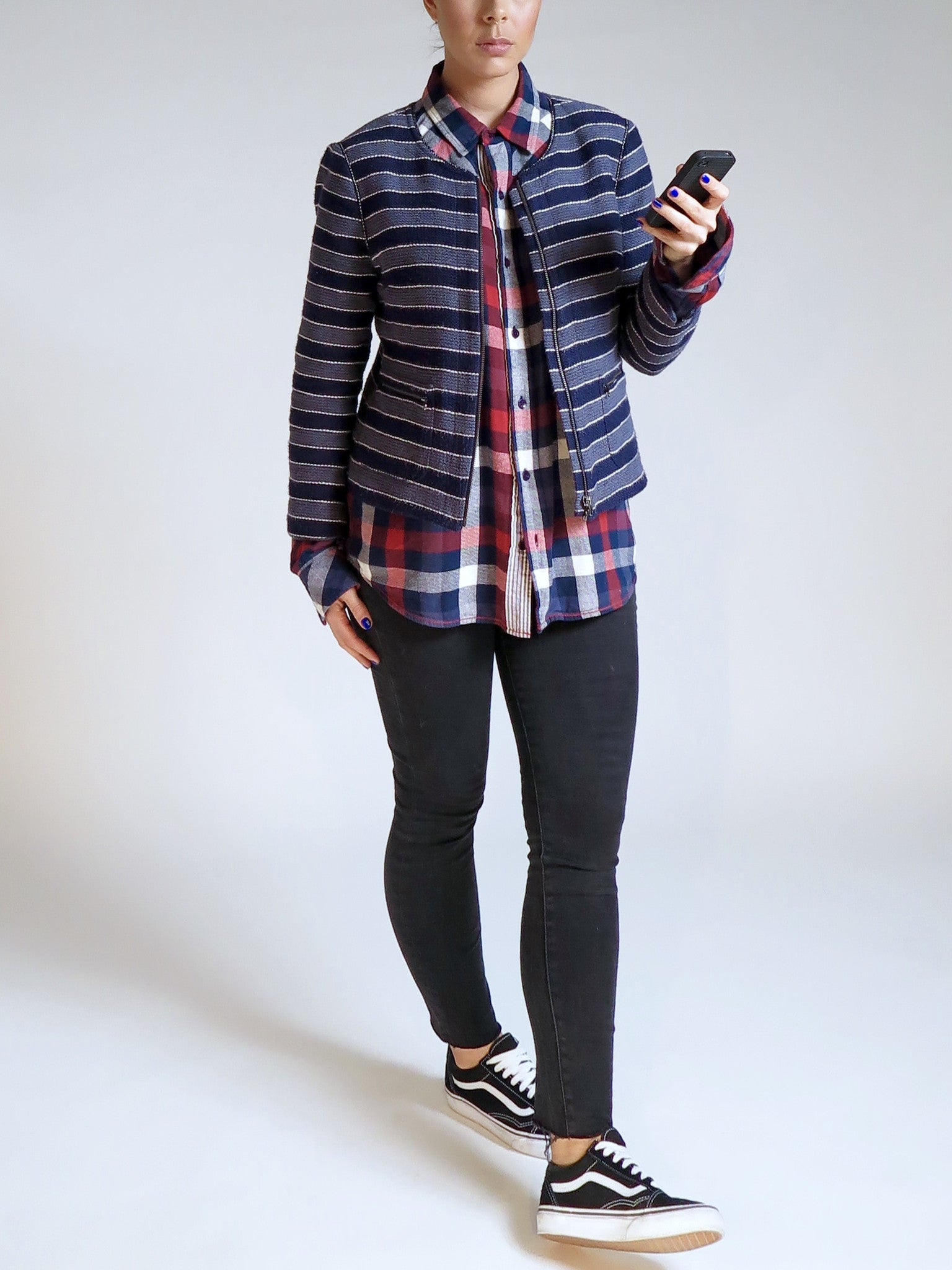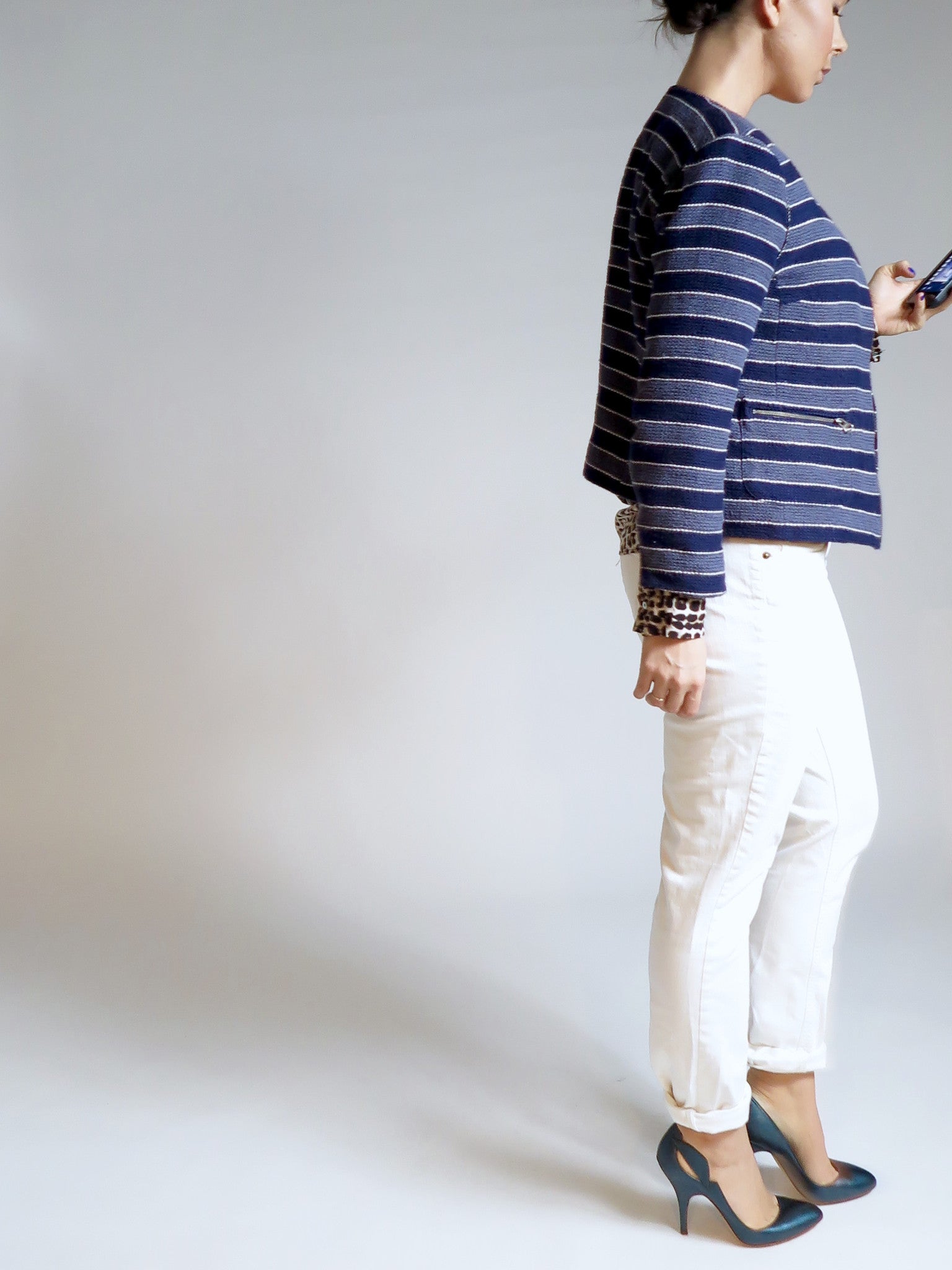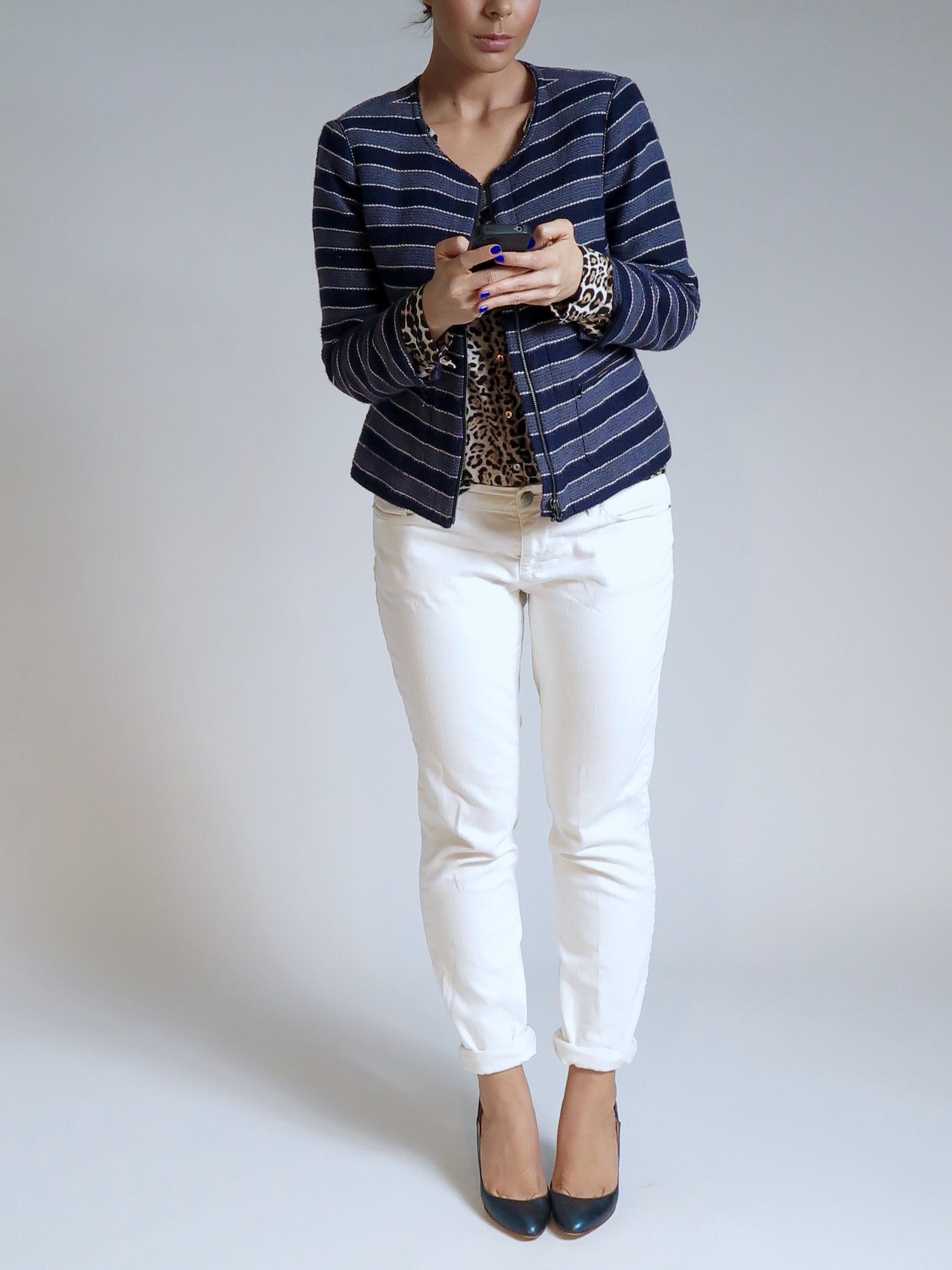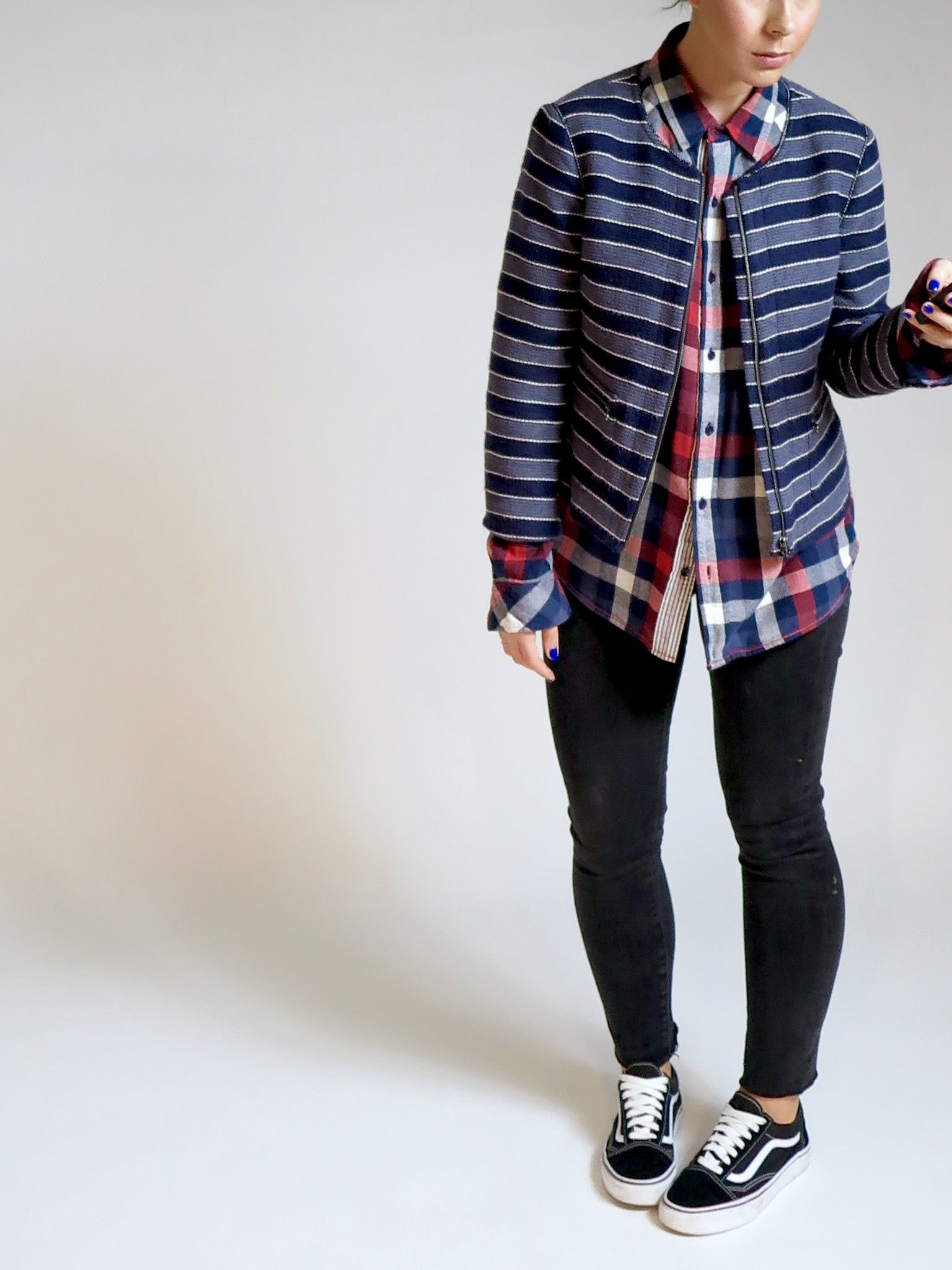 Ensemble Scenario
Z Nautical Striped Jacket
FREE shipping on orders over $50
Got an addiction to the Parisian cult brand IRO? Um, yes of course, and every other celebrity out there! This shades-of-blue and white cropped swinger jacket is the easy way to spruce up your casual Saturday or take you swiftly through a busy day at the office. The weave on the jacket mimics a tweed, and is outfitted in supple cotton. 
The open hang of the jacket allows for great undershirt show off time, and creates a great cut if you need to hide a little tummy, as we all need that from time to time.
Layer this piece with causal tees, button ups and tanks!
Label size 8
Model is 5-5' and a true size 8
Could work on 6, 8, and 10