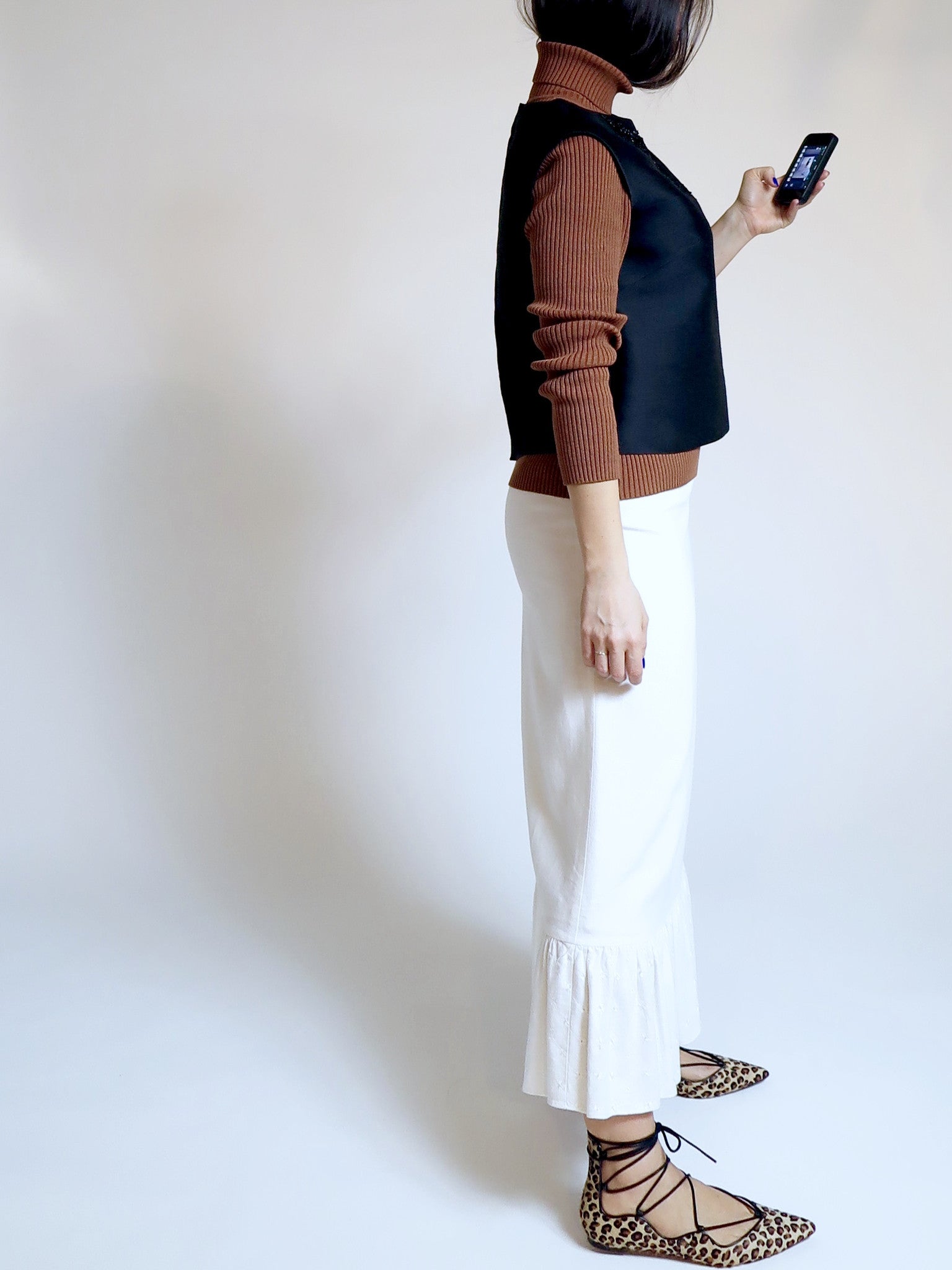 Ensemble Scenario
Silk Rust Turtleneck
Free Shipping on all orders over $75
What a staple piece, what a color of the moment, and it's silk, well nough' said! Turtlenecks are timeless, and scoring it in the seasons of the moment hue makes this an easy choice that will carry with you for many seasons ahead. 
This top is special because it is spun in 100% silk, pretty RARE in a knitted turtleneck. It is super supple on the skin and did you know silk is a natural heat carrier barrier, helping you to stay soft and cozy when needed, yup now you know!
Rock the turtle neck with like shades, like cozy camel or sharp whites. Also have fun with the turtle neck and sport it in the spring with ripped denim shorts and in the summer as a pull-over your bikini, for those late night clam-bakes!
Label size 1 (have never seen that size before)
Model is 5/5 and a true size 8/ Med
Honestly can be worn through sizes XS-L 
XS wear slightly oversized, chunky- L wear slim-fitted and body-con
Here is our color of the moment making a splash on our inspiration board: