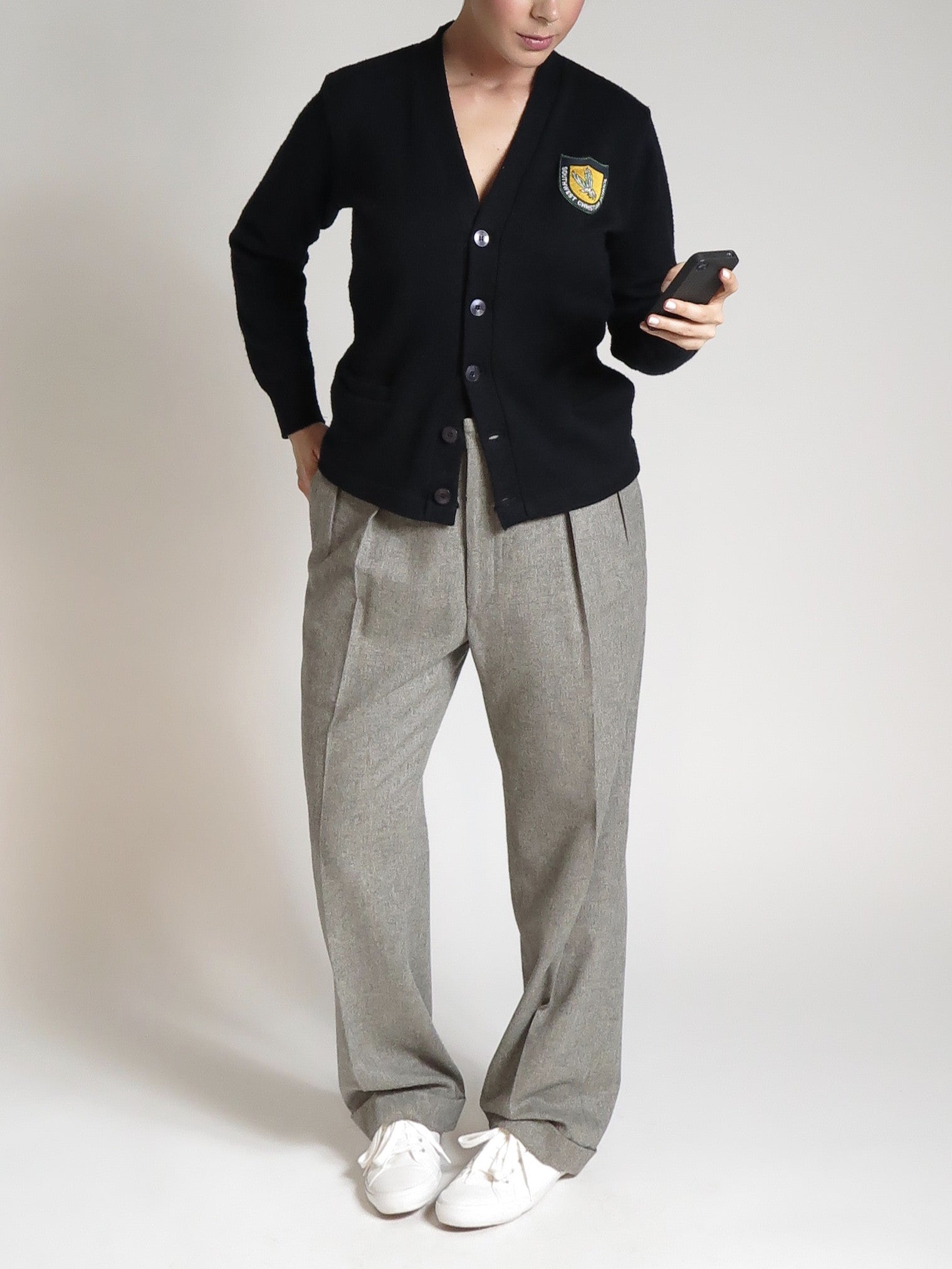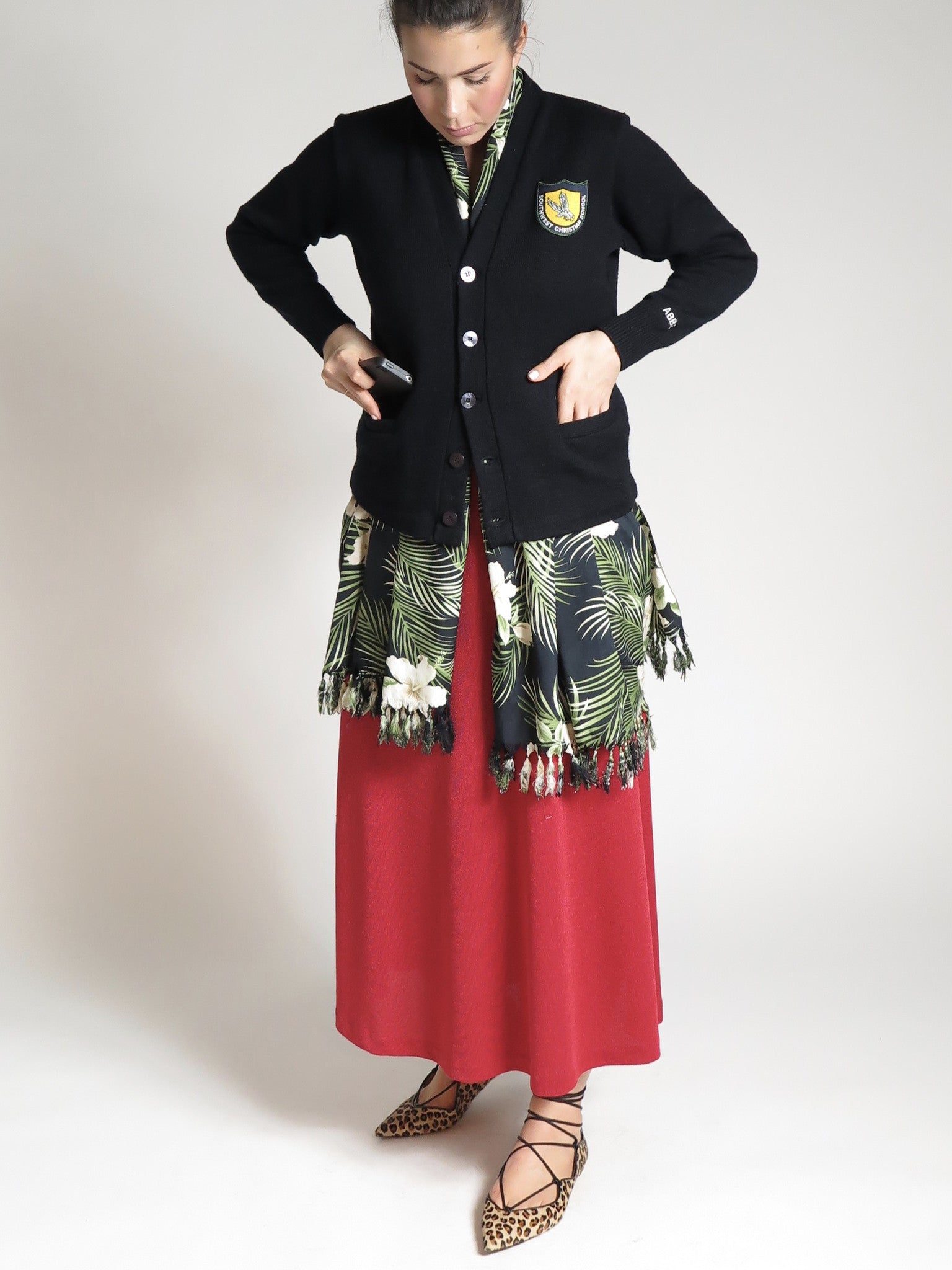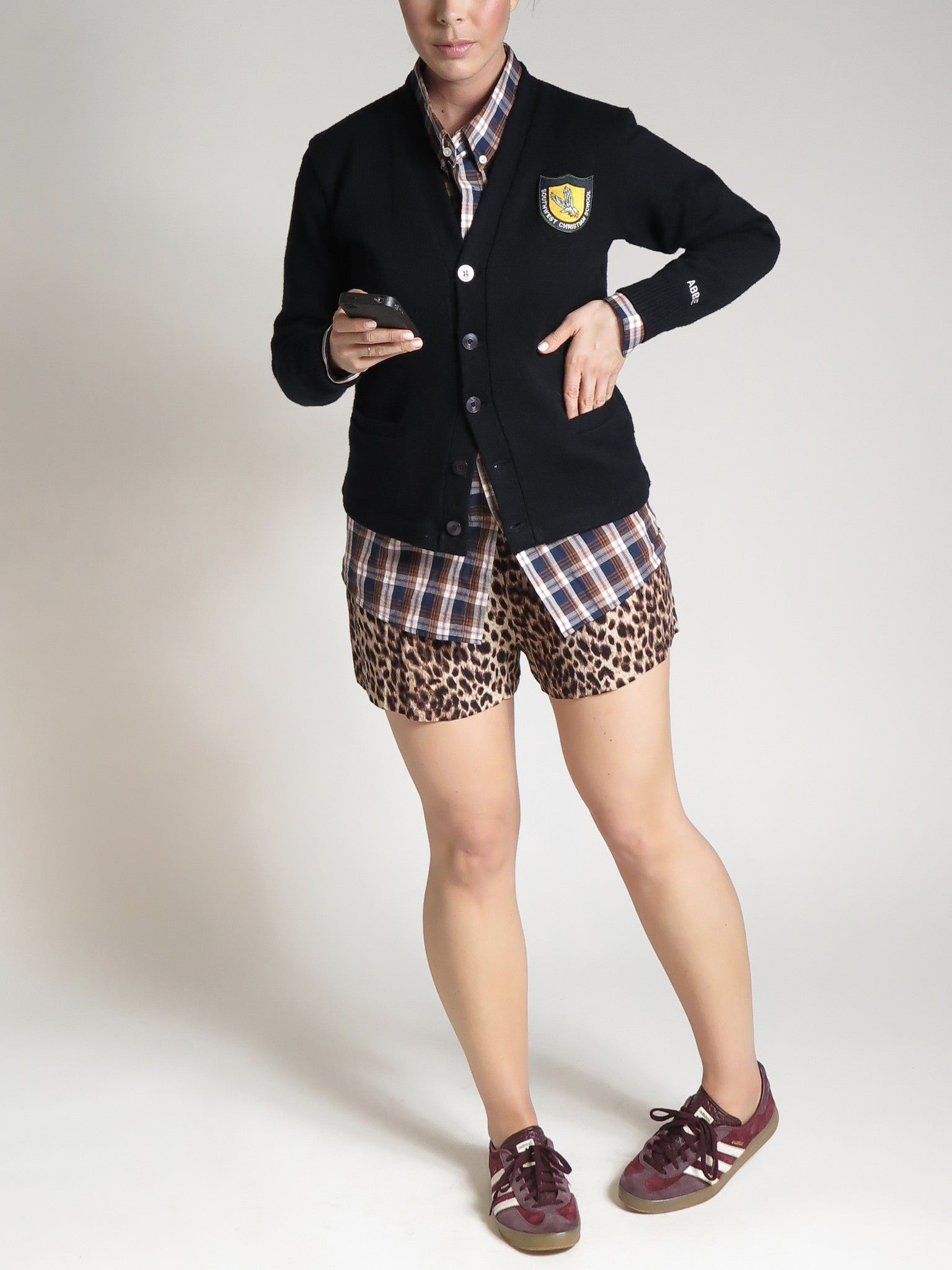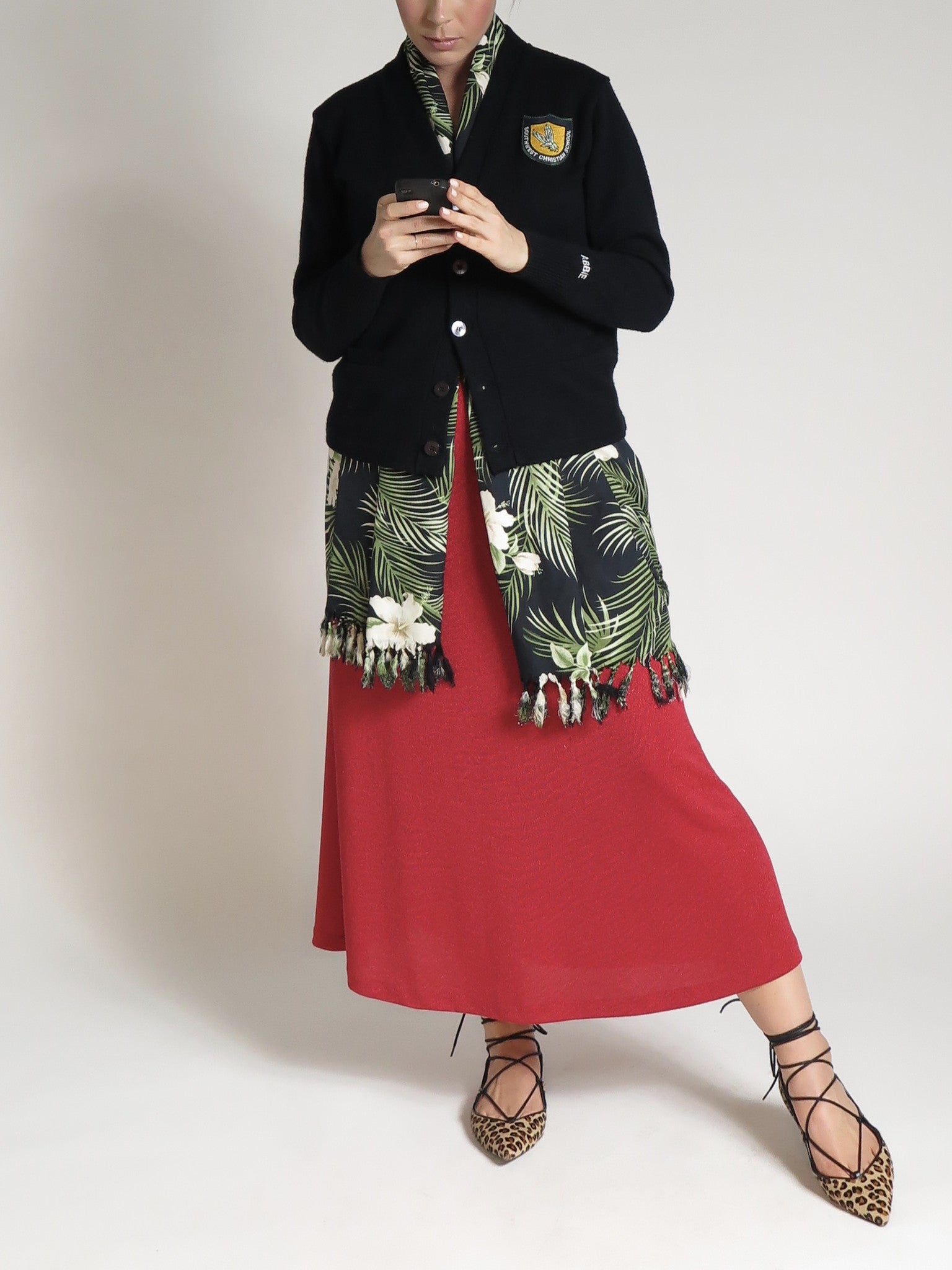 Ensemble Scenario
Abbie's Sweater
Free shipping on all orders over $75
We love hitting up the little kids department because sometimes you find shrunken treasures, for example like this school-girl sweater! 
This is the type of cool sweater you wear if you're happy and you know it, (insert "clap your hands") But for real, it's completely functional, totally soft, cozy, and very warm. There is no wear and tear, and has the name Abbie monogrammed on the sleeve. 
We LOVE the way it fits on a grown female form, the buttons hit at just the sexiest part of your breast bone without going too low. Also the sweater doesn't pull between the buttons when you move your bodice, it's such great piece and is really flattering, which is why it made the cut to Ensemble Scenario. 
Rock this with ripped denim, or contrast the look with skin tight leather pants. You could also do the whole school girl look and sport head to toe plaid underneath, go on be a kid again. 
Label Size Youth Large
Model is 5/5' and a true size 8
*suggested for sizes 4-a small busted 10