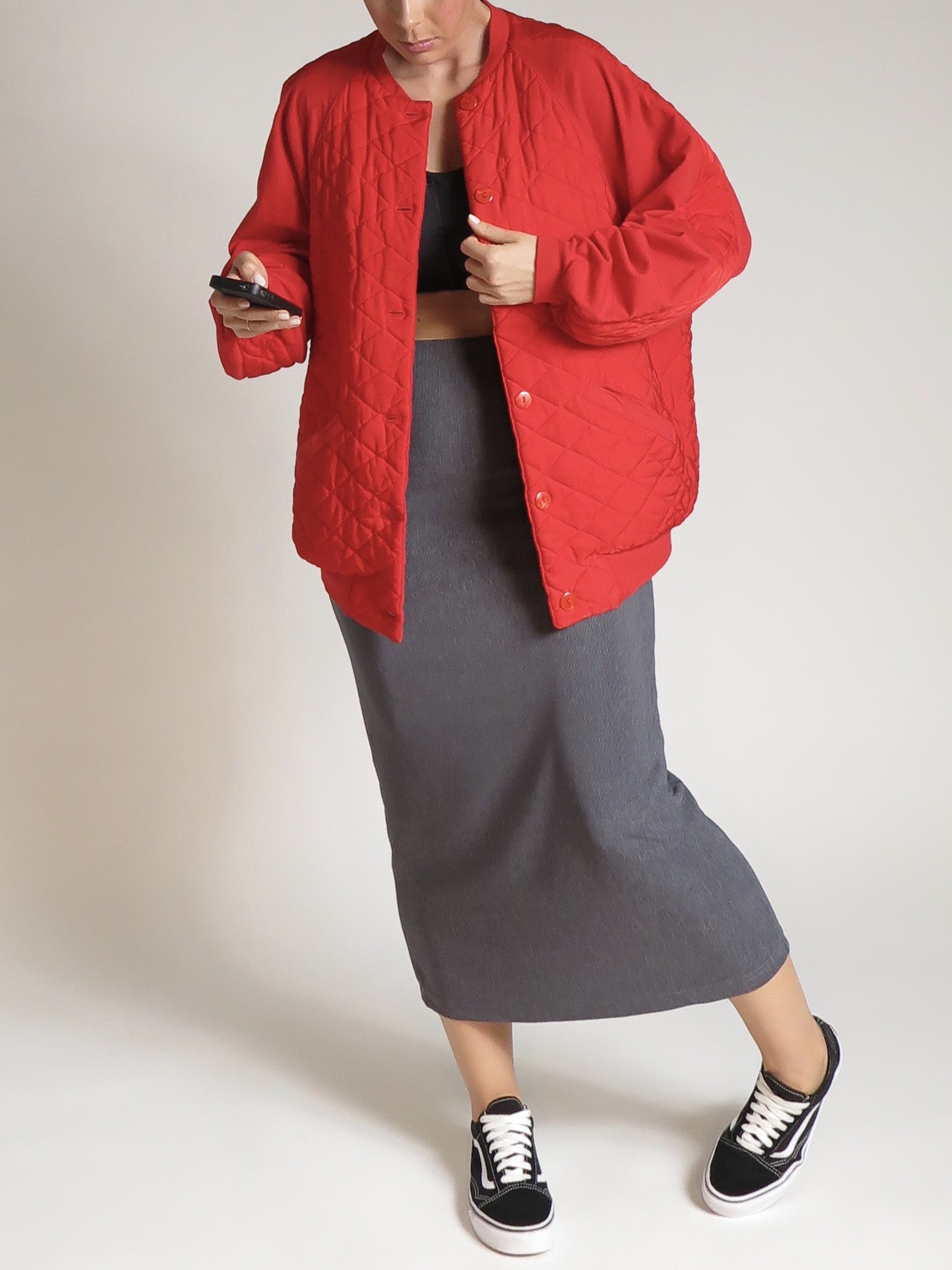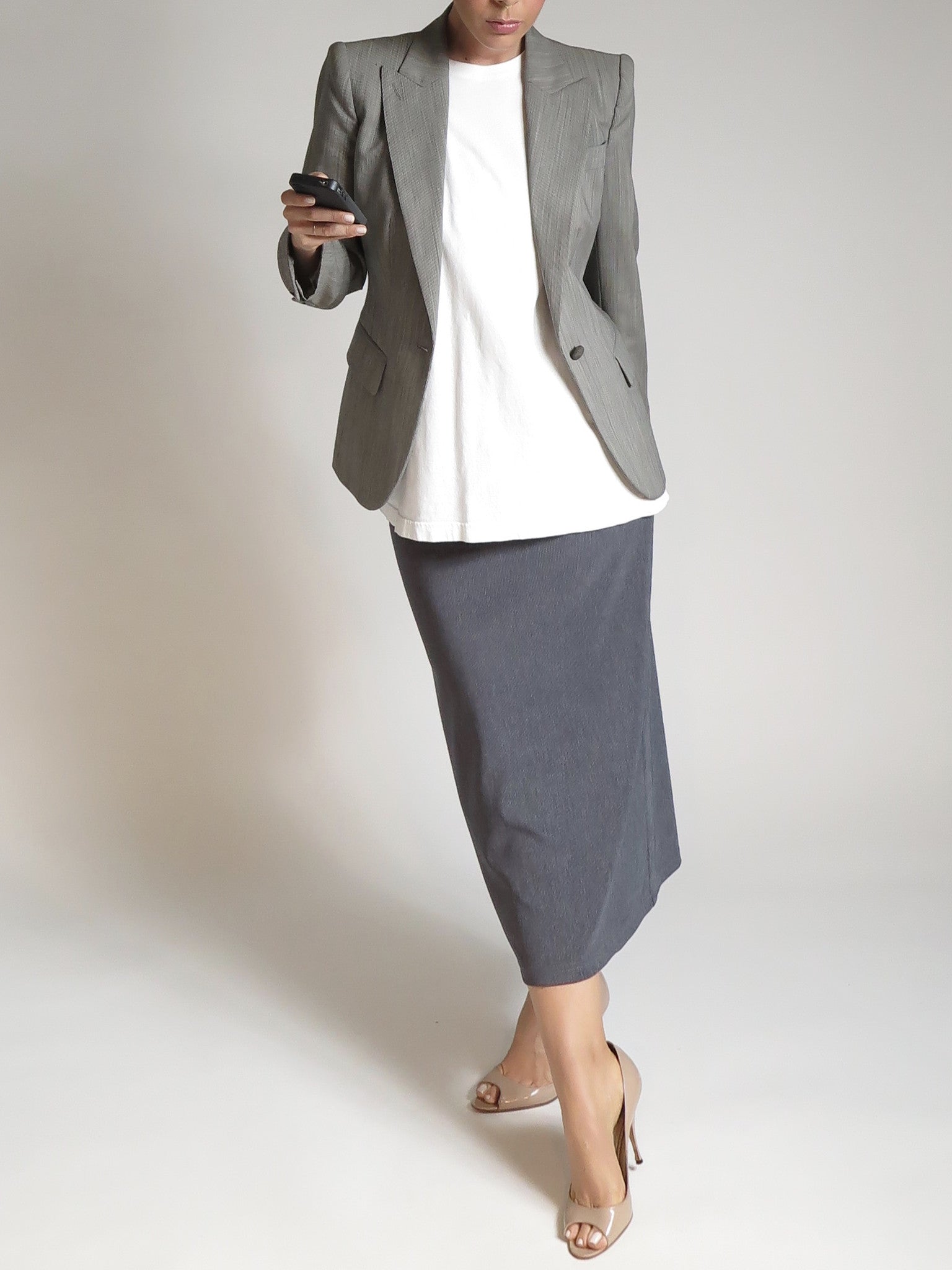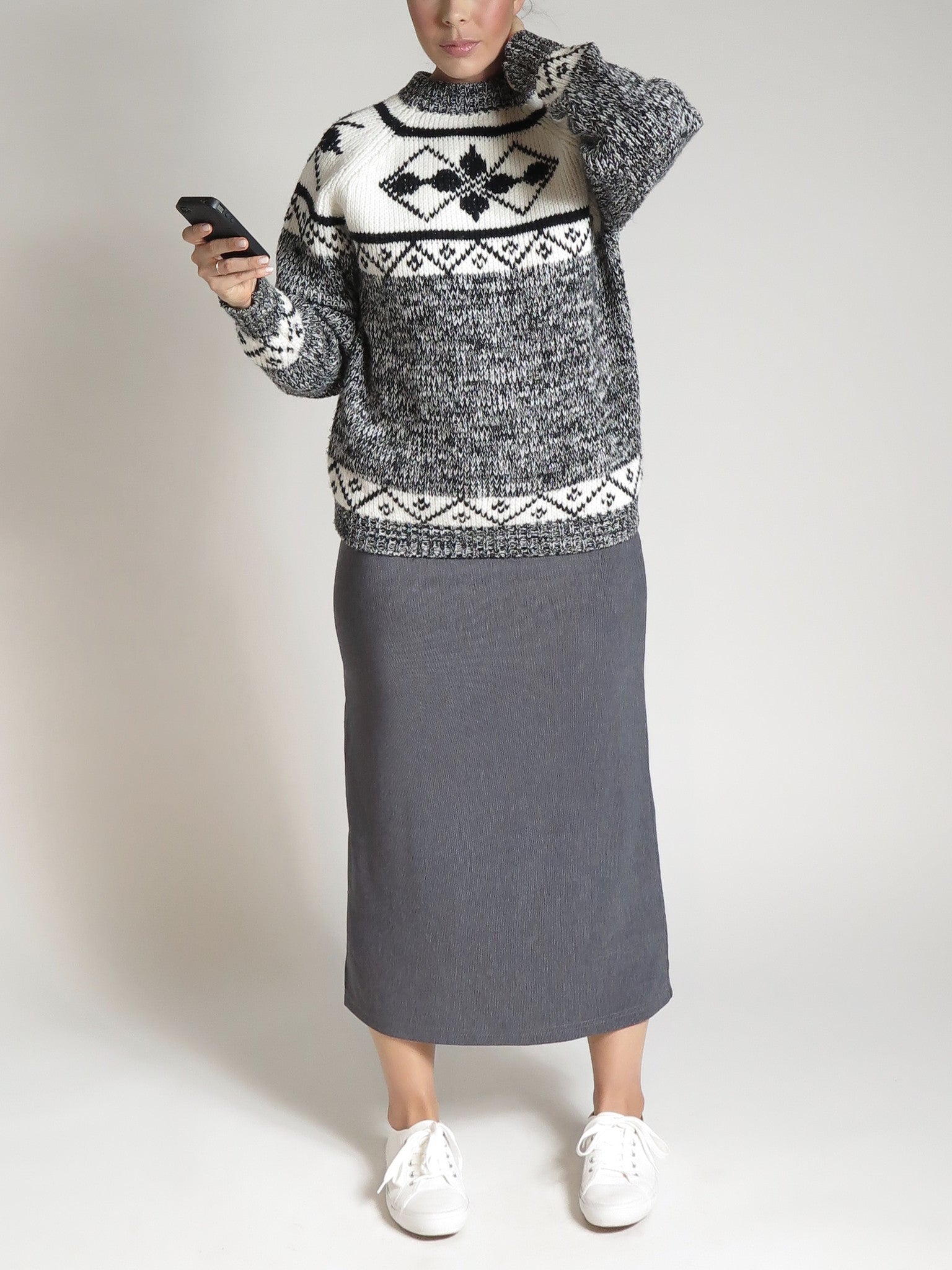 Ensemble Scenario
Stretch Slink Skirt
Free Shipping on all orders over $75
Obsessed, this is a hard one to give up ladies, as this slinky skirt is super flattering, very comfortable, easy to pull up and down. The list goes on, long story short, this is a no brainer if your a female. 
This beyond simple skirt is outfitted in 100% spandex, and is a medium charcoal grey. The waist of the skirt is held up by one simple inch wide elastic that sits at your natural high waist-line.The skirt has no shape, it is a straight tube skirt that you will fill out depending on your shape. 
Wear it to work, wear it to your hot date night, wear it at home with a chunky cozy sweater or sweatshirt on top, just wear the darn thing!  
Label size Large
Model is 5/5' and a true size 8
**suggested for sizes 6-12
Here are some of our favorite ladies sporting the body con look