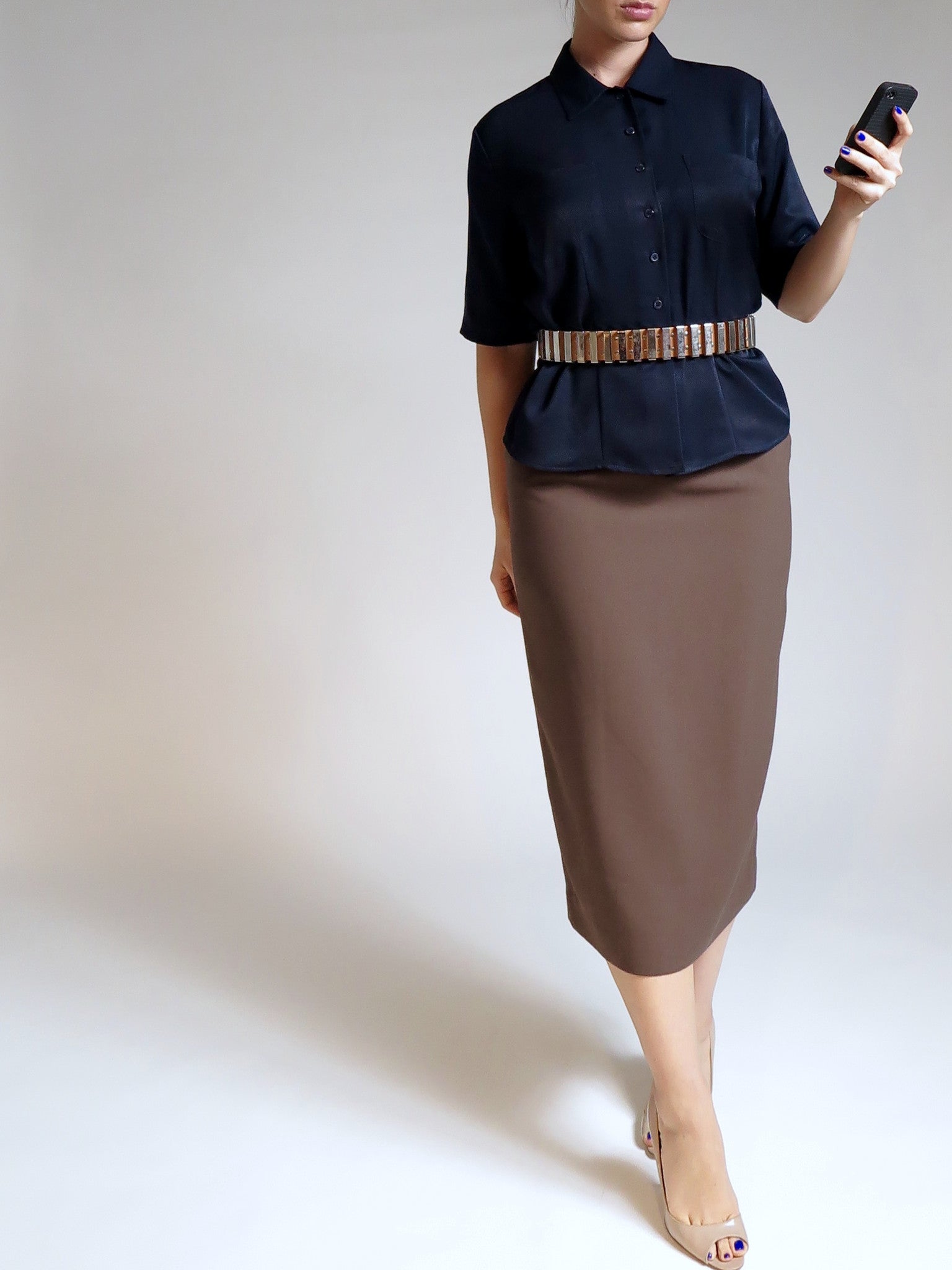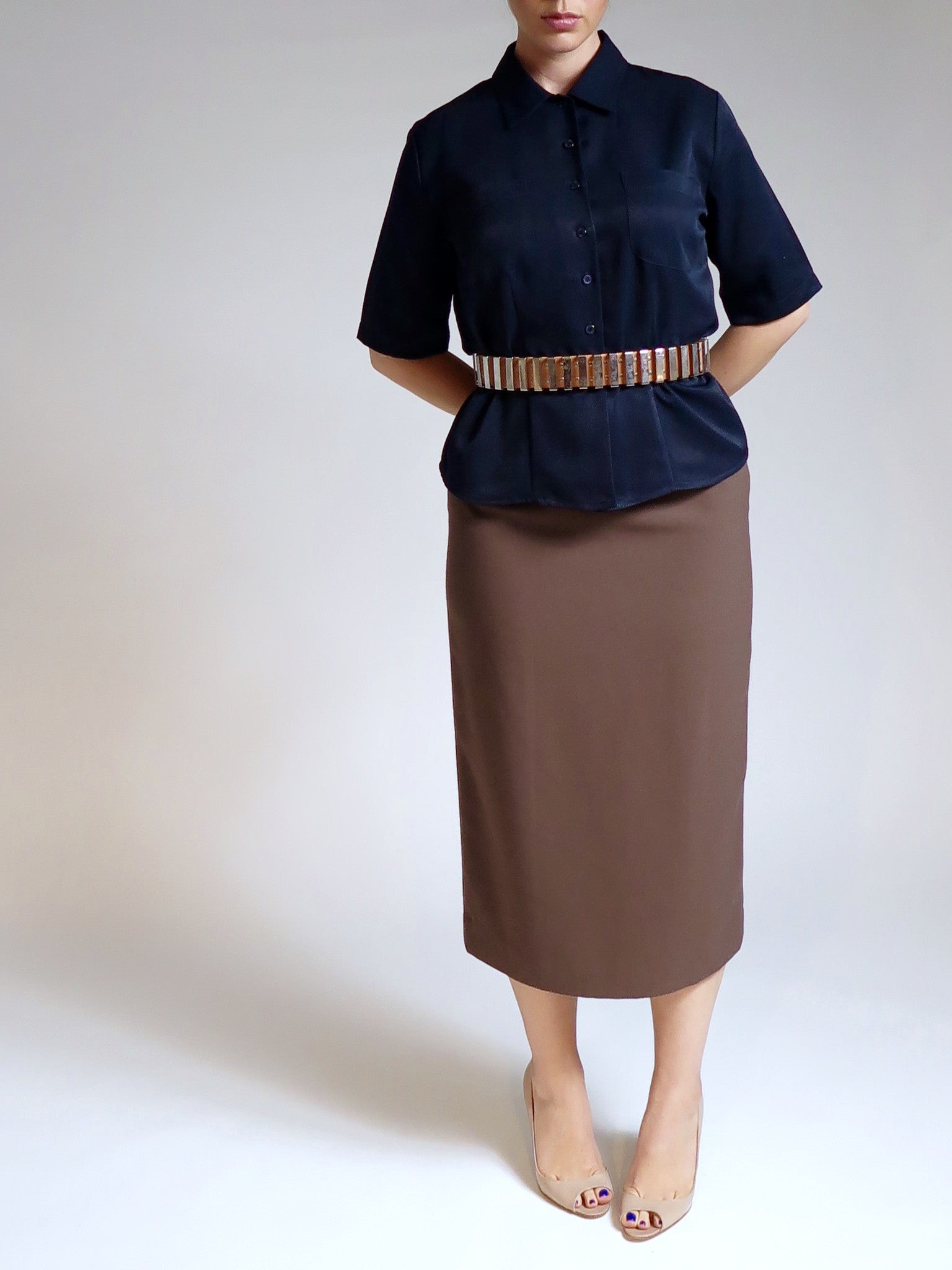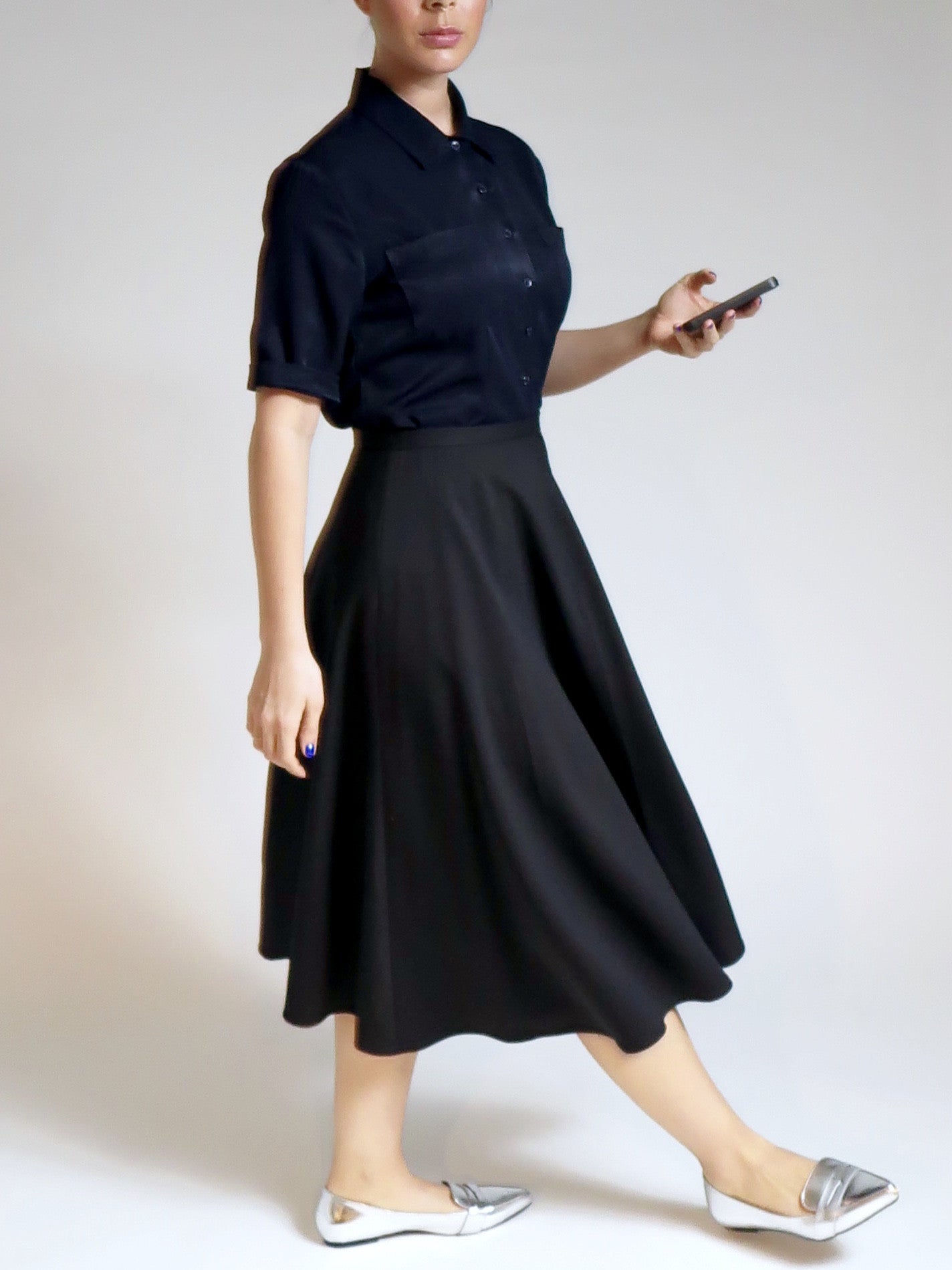 Ensemble Scenario
Tip Top Button Up
Free Shipping on all orders over $75
If there was ever a button up to make you feel like twirling in Audrey's shoes, this one's it!
Outfitted in a classic deep navy and finished with a slight sheen. Featuring both from and back darts, the trim tailored shilouette is ultra flattering when worn buttoned all the way up, or left dramatically open. We love the longer sleeve, which helps to visually slim the midsection, you'll love that too! 
This is a button up has small delicate buttons also in navy, which gives the top a tonal sophistication that can be dressed way up with black velvet or pj inspired silks. 
Label Size 6
Model is 5/5' and a true size 8
Check out our global fashion influencers to get the vibe: