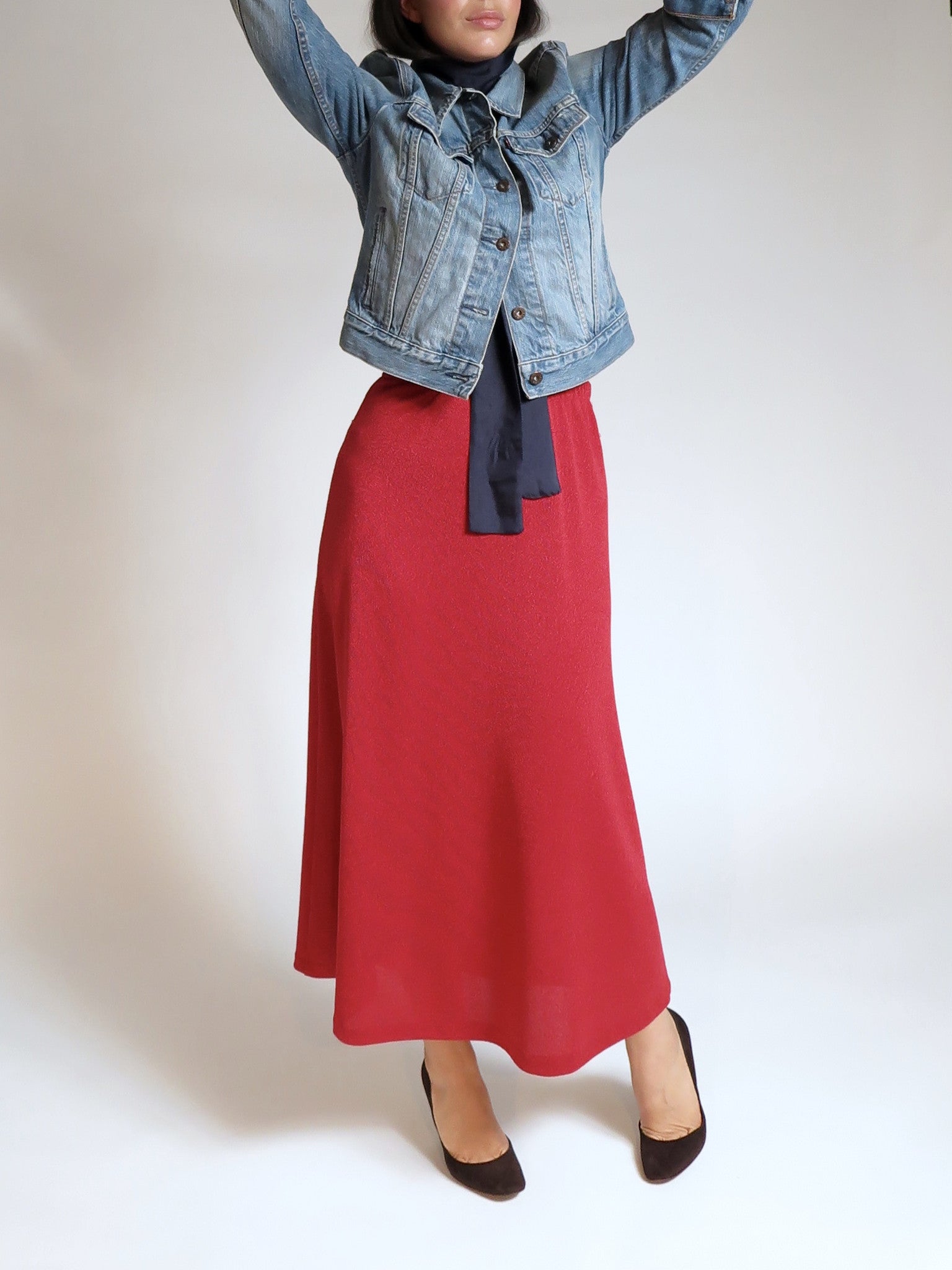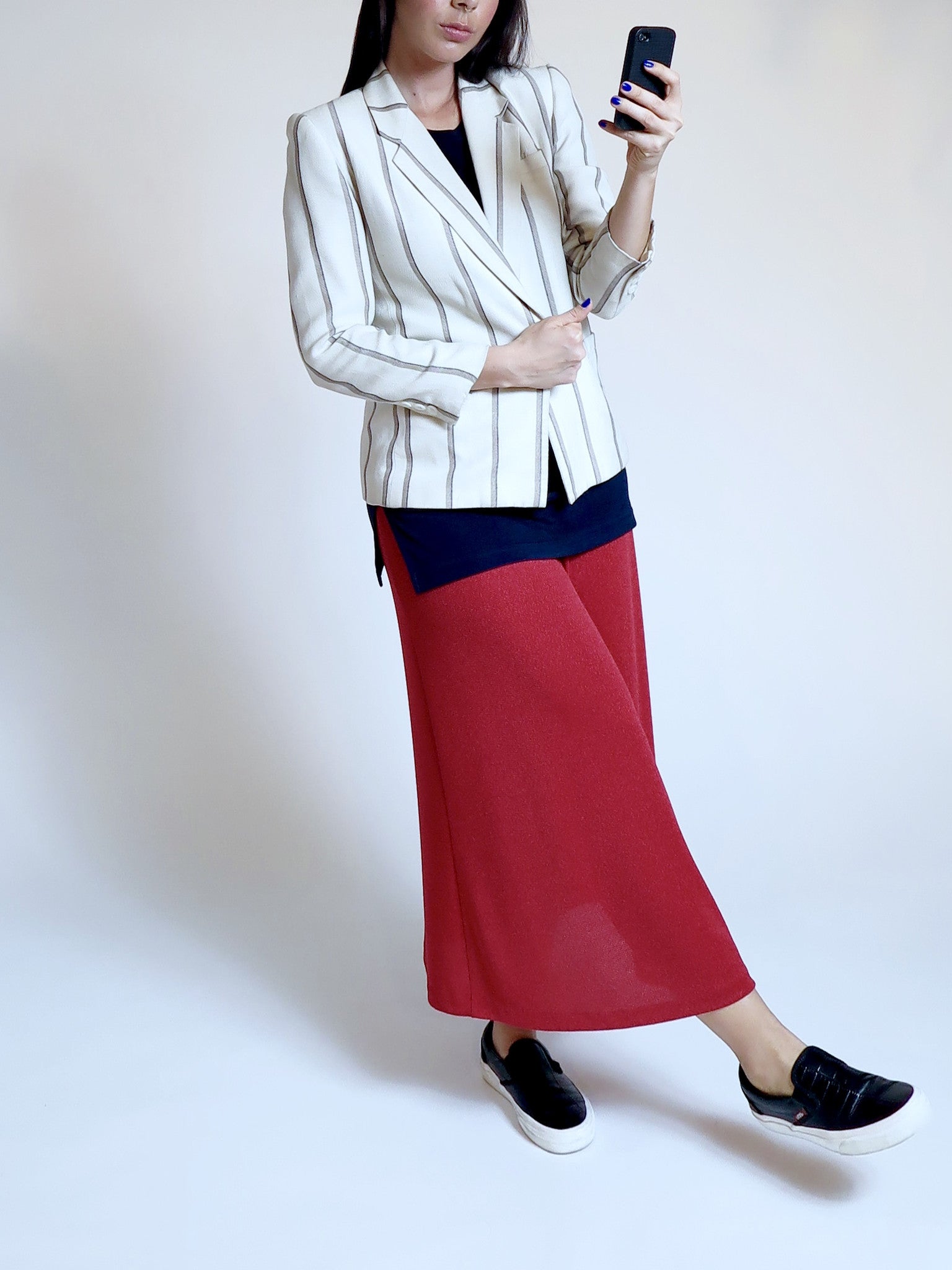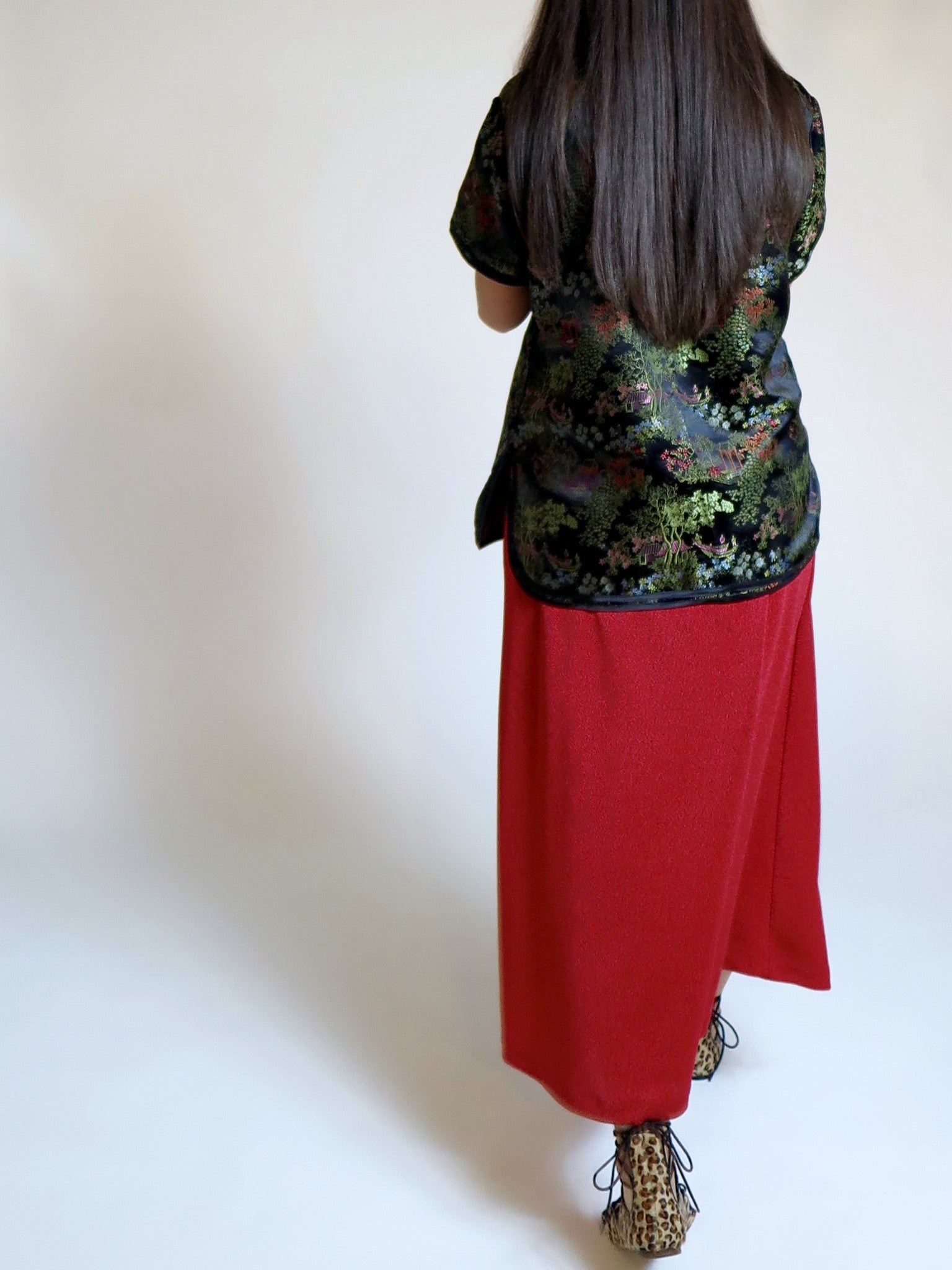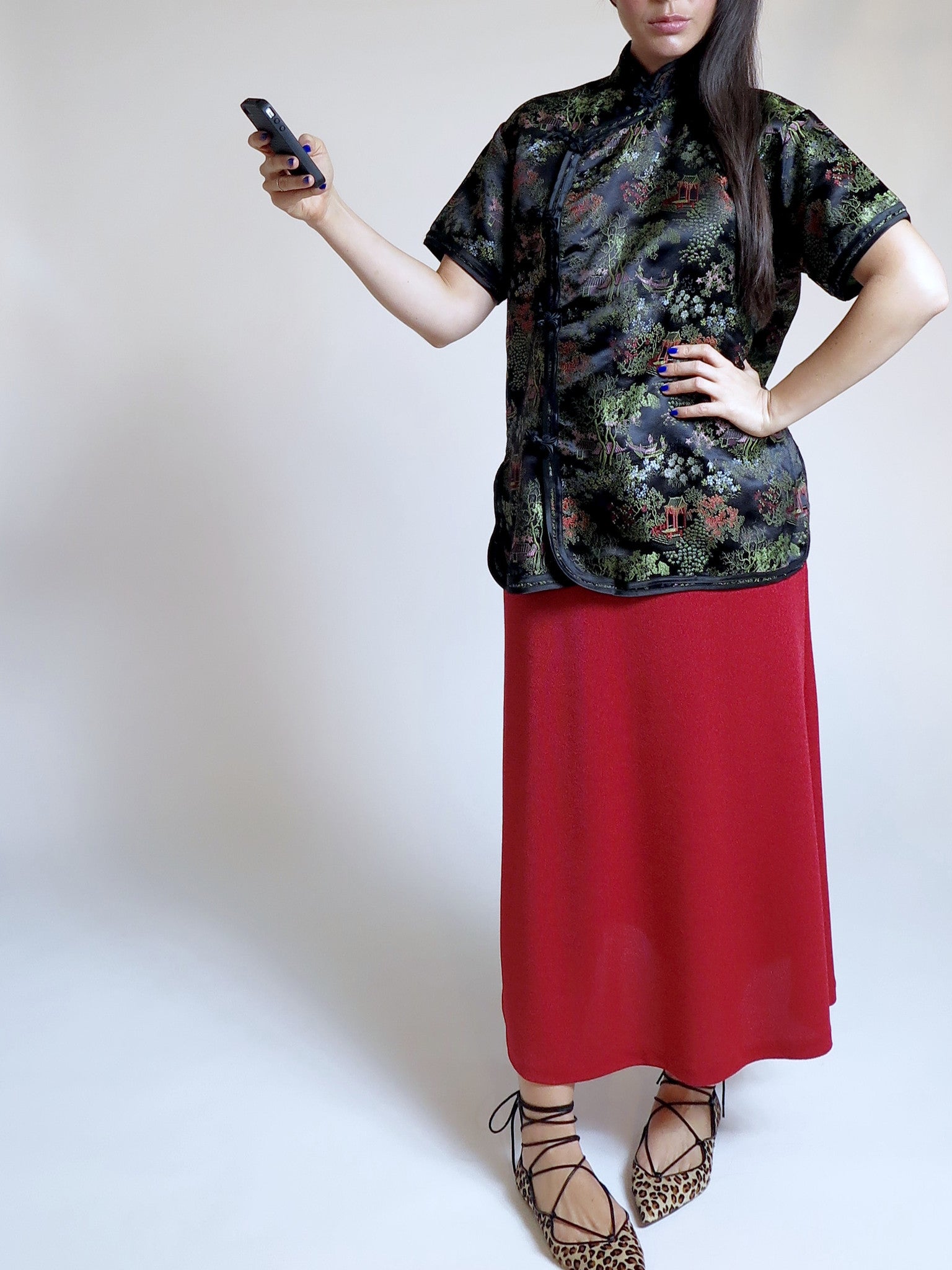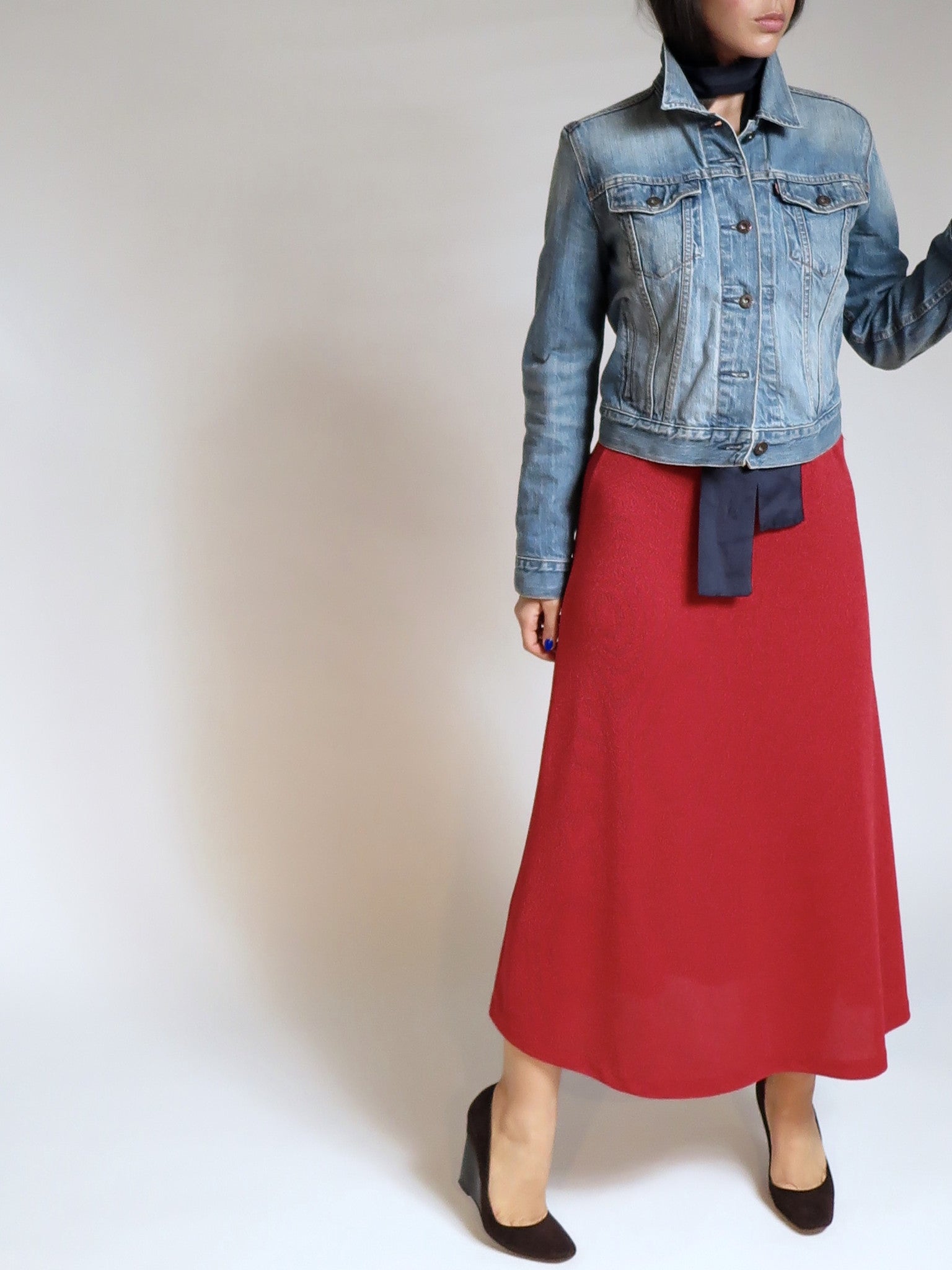 Ensemble Scenario
Apple Knit Skirt
Looking groovy and modern can be uber simple when you sport this Vintage knit skirt perfect for matching those 70's street style stars. This skirt is very flattering and is a straight A-Line shilouette, and has a wonderful flirty swing when you walk. Flattering when worn with, all shoes; euro sneakers, a strappy heel, knee high boots, or a delicate flat. 
An elasticized waistband, allows this skirt to be adaptable on where you hang it. We even tried it up under the arms and belted and it was stellar.
The knit is finished with a slight sheen, if you've ever seen a Michael Stars knit, then this is "exactly" that style of knit wear with more structure and body. It is slightly sheer, but it doesn't stop us from adoring it. 
VINTAGE No Label (*estimate Medium)
Model is 5/5" and a true size 8